Massachusetts Unemployment Rate Falls To 6.5% in April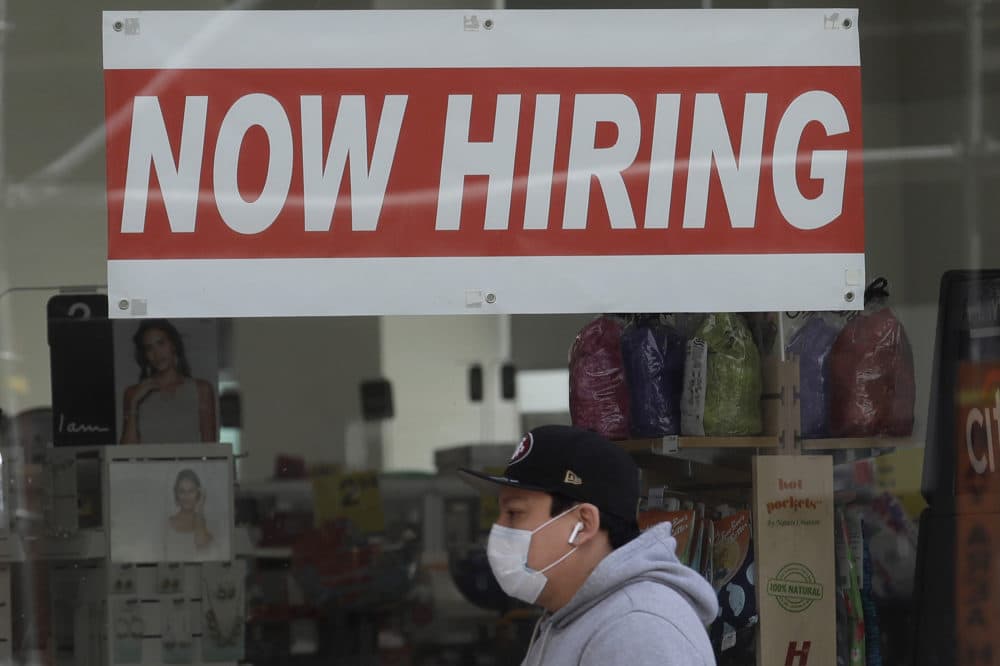 Massachusetts gained 5,100 jobs in April as the state slowly climbs out of the deep pandemic recession, the Executive Office of Labor and Workforce Development reported Friday.
The state's unemployment rate declined to 6.5% in April, down from a revised rate of 6.7% in March, the agency reported.
But the Massachusetts unemployment rate remains higher than most other states. The national unemployment rate was 6.1% in April.
The Executive Office of Labor and Workforce Development said the largest monthly job gains in Massachusetts last month were in the professional, scientific and business services sector, while the largest losses were in the trade, transportation and utilities and education and health services segments.
On Thursday, Gov. Charlie Baker announced that Massachusetts will reinstate requirements that unemployed workers search for new jobs in order to continue receiving benefits.
But Massachusetts will continue to pay laid off workers an extra $300 per week in federal pandemic aid on top of the standard benefits. The federal benefits are expected to expire in September.