There Sure Are A Lot Of Ways To Get A 'Free' Smart Speaker These Days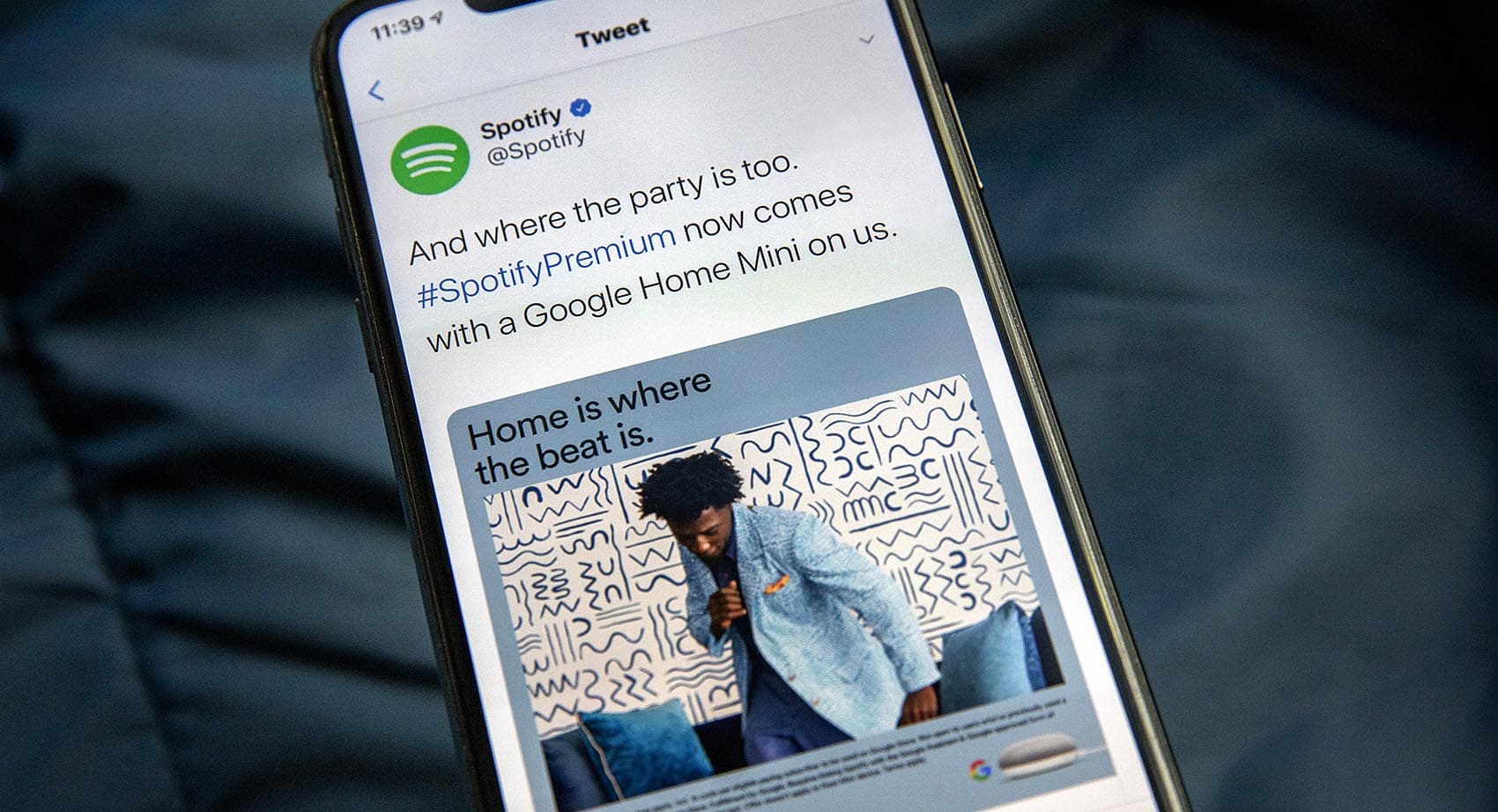 This article is more than 2 years old.
"If the product is free, you are the product."
This oft-cited maxim springs to mind as tech giants Amazon and Google continue to wage their smart-device war. With the holiday buying season in full swing, the combatants have introduced various giveaways and bundles. Here are a few recent examples:
This tactic — hardware as a loss leader — fits squarely within Amazon and Google's broader strategy of maximizing smart-speaker adoption in order to start hoovering up even more user data: search queries, musical tastes, purchases, etc.
Google is still playing catch-up. Even before all the giveaways, Amazon was selling speakers for less than Google. Amazon's voice skill ecosystem is more robust and established, whereas Google's is more nascent (though packed with potential, given their search dominance). And Amazon continues to savor the spoils of being a first mover: it maintains just over 60% of smart-speaker market share, compared to about 24% for Google.
So, unsurprisingly, there are more promotions and freebies from Google in that list. (Interestingly, a Morgan Stanley analyst opined last year that Google would be wise to go all in and just ship a free Google Home Mini to every U.S. household.)
Some Psychology To Consider
Privacy concerns continue to pose a significant hurdle for Amazon and Google's aspirations to get their products deeply integrated into people's homes and routines. Asking the user to purchase a speaker (or maybe one for every room?), then a doorbell and also several thermostats — at full price, this is now over $500 — raises that hurdle even higher.
But if a device is "given away" for "free," is that skepticism and barrier to entry reduced — or even removed altogether? It calls to mind a page in the Costco playbook regarding free food samples.
It's true that free samples help consumers learn more about products, and that they make retail environments more appealing. But samples are operating on a more subconscious level as well. "Reciprocity is a very, very strong instinct," says Dan Ariely, a behavioral economist at Duke University. "If somebody does something for you"—such as giving you a quarter of a ravioli on a piece of wax paper—"you really feel a rather surprisingly strong obligation to do something back for them."
Why This Matters
More than half of respondents in NPR and Edison's Smart Audio Report agreed with the statement, "You are listening to more audio since getting a smart speaker." As such, news organizations should celebrate this fact: More hardware on people's kitchen counters, desks and end tables means more people listening to audio content.
The flip side is a smart speaker is a Pandora's box of listening possibilities. A traditional radio offers a few dozen news and music channels. A smart speaker is a gateway to virtually every radio station in the world, along with podcasts and nonlinear streaming services like Spotify, NPR One and Google's Your News Update. How does a public radio station's content stand out against that kind of competition?
In the end, just like there's "no such thing as a free lunch," there's also no such thing as a "free" smart speaker.