The Hidden Costs Of Fast Fashion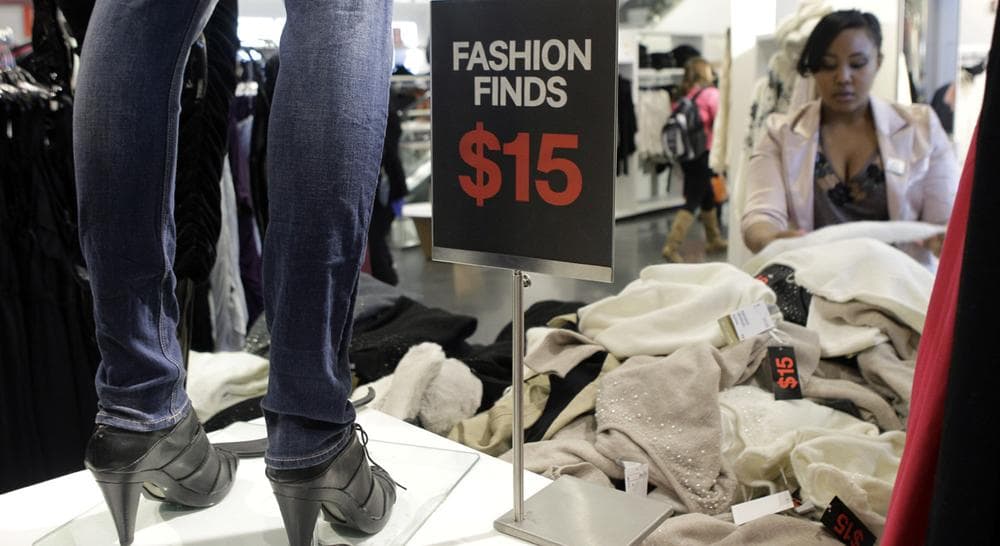 This article is more than 7 years old.
Last year, I co-led a writing and photography workshop for teen girls in foster care. One  photo, taken by a student, has haunted me ever since: An extensive shoe collection, neatly arranged, with obvious pride of ownership. As I recall, there were sandals, there were sneakers, there were slip-on flats. Maybe eight or 10 pairs, altogether. In any case: a lot.
When I was a teenager, I didn't have nearly as many pairs of shoes. The fact is, no one really needs that many. But shoes — cheap shoes — are what we have, and we have them in abundance. Cheap consumer goods — shoes and clothes — are what remain to fill the void when pretty much everything you'd want a kid to have has been stripped away.
I remembered the photograph last week as I read about the ongoing failure of efforts to monitor suppliers churning out the flimsy clothing known as "fast fashion." More than four months after the collapse of the Rana Plaza  building in Bangladesh, the deadliest garment factory accident in history with a death toll of 1,129, factory inspections in low-wage countries remains sporadic, fraud-riddled, and often superficial, The New York Times reported.
Cheap clothes are cheap for a reason: Factory wages in third world countries are below the World Bank poverty line, a fact that's even more disturbing when you consider that overseas garment workers earn an estimated 1 percent of the retail price of the clothing they produce, according to Elizabeth L. Cline in "Overdressed: The Shockingly High Cost of Cheap Fashion."
Moreover, low price tags are sustainable only because none of this clothing lasts for long. Consumers in perpetual purchase mode are integral to the price points.
What made the young photographer's shoe collection so profoundly poignant to me is my sense that the poor and vulnerable come out badly on both sides of this equation, production and consumption alike. Whether you are making cheap crap or buying cheap crap: You lose.
But of course, it's not only poor kids who fall prey to the lure of fast fashion.
As Cline admits in her book, before her own awakening, "I checked the labels on my eggs, but not on my T-shirts."
This is not uncommon. People shop for organic locally sourced produce, wearing a skirt from Old Navy or jeans from the Gap. Cost is often cited as the reason, but Cline isn't buying it. These are choices, she says.
"I've seen guys in my local coffee shop working on $1,800 Apple laptops and wearing $10 Wal-Mart shoes. Americans spend more money on eating out in restaurants every year than they do on clothes. It's not that we can't pay more money for fashion; we just don't see any reason to." 
Clearly we need to look harder. If the human cost of fast fashion isn't sufficiently compelling, consider the industry's out-sized environmental footprint. Another recent piece of reporting, also from The New York Times, describes the "toxic stench" that often wafts through a Bangladesh primary school. There, students can see what colors are in fashion by looking at the polluted canal behind their classroom. "Sometimes it is red," a teacher explains. "Or gray. Sometimes it is blue. It depends on the colors they are using in the factories."
Americans spend more money on eating out in restaurants every year than they do on clothes. It's not that we can't pay more money for fashion; we just don't see any reason to.

-- Elizabeth Cline, author of 'Overdressed: The Shockingly High Cost of Cheap Fashion'
Less visible than the disasters that make headlines is the pervasive erosion of any meaningful connection to what we wear — though happily this is one place there are signs of progress.
In search of inspiration?
Consider the blog, Very Sweet Life, which chronicles Brooklyn artist Sarah Kate Beaumont's quest to make everything she wears since 2008. In my former home of Northampton, Mass., Beehive Sewing Studio + Workspace, a pay-by-the-hour sewing machine rental and collaborative work space, just celebrated its first anniversary. Closer to where I live now in the Boston area, I recently noticed a shop offering a basic sewing class. For the less crafts-inclined among us, there are thrift shops and clothing swaps.
"Mass produced clothing, like fast food, fills a hunger and need, yet it is non-durable and wasteful. Home sewn garments, similar to home cooked foods, are made with care and sustenance. In a sense, clothing can be nourishing," Beaumont writes.
While few of us have the time, talent, or commitment to self-craft our own wardrobes, the perspective strikes me as a useful one. It reminds us that the clothes we unthinkingly pull on each day are knit into a global web of meaning and impact. It reminds us that a collection of cheap shoes are both far more — and far less — than they appear.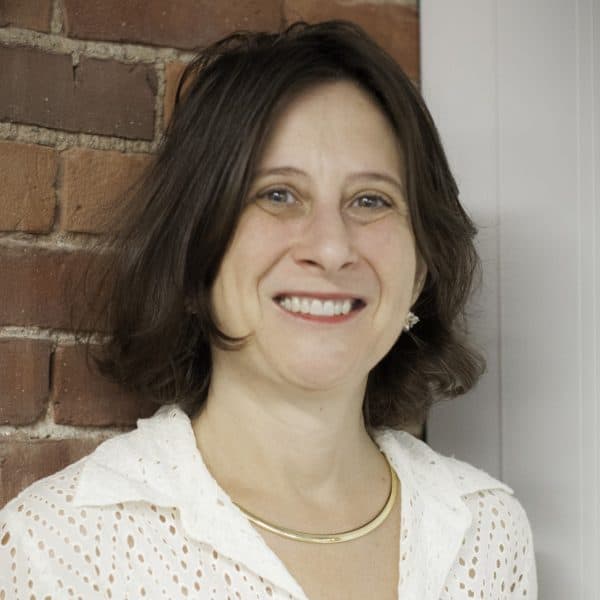 Amy Gutman Cognoscenti contributor
Amy Gutman is a facilitator for the OpEd Project.