At Our House, Thanksgiving Starts The Day Before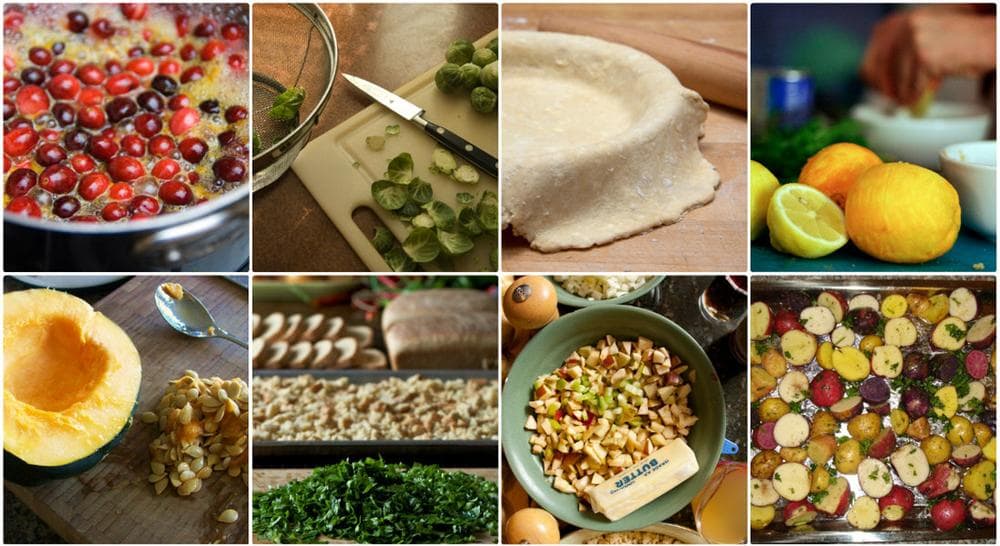 This article is more than 5 years old.
With no gift giving requirements, religious obligations, or resolutions Thanksgiving is easily my favorite holiday. At our house, the celebration starts the day before when a small cadre of female friends and family gather in the kitchen to prepare the food we will eat on Thanksgiving Day.
For those who think there are better things to do than scour the latest food sites for recipes and discuss said recipes ad nauseam, it might be difficult to imagine the excitement surrounding this pre-holiday event. And it is true that our worship of all things edible might feel a tad overwrought. But we take the task at hand seriously, making food for 30, referencing and cross-referencing the instructions, until the holiday's dishes are perfected.
There are many things to love about this holiday. But for me, it's the day  before Thanksgiving ... that reminds me that friendship is reason enough to give thanks.
Growing up, I watched as my mother toiled over Thanksgiving preparations for weeks in advance. By the time the guests arrived she was usually too exhausted to enjoy the meal or the company. I decided that when it was my turn to take over the reins, I wouldn't go it alone.
This decision, like most, has its share of consequences. For starters, letting my nearest and dearest into the kitchen, means exposing my slapdash habits. Working within inches of my cutting board, friends are privy to my "technique."
Chop, when preceded by the word rough: No problem. But when asked to engage in a task that requires accuracy — julienne into 1/8" slices — I've got a problem. Precision takes time. If a recipe calls for 250 degrees for an hour, I'll give it 400 for 25 minutes.  I prefer a quick rinse to a soak, a boil to a simmer.
"Shortcuts aren't sins," I tell my husband Jeffrey.
Then there is the issue of control. Every year around Thanksgiving time I've noticed that my kids stay out of my way and Jeffrey runs more "errands" than usual. Suffice it to say that I'm the kind of person that tapes hastily scrawled notes onto serving bowls. I like it to be clear which is for the North African sweet potato salad and which is for the carrot slaw. And hard as I try, I can't resist the more than occasional, "the way I would do that…"
"How can you not offer lunch? A little sandwich, a pickle, some chips, would that be so difficult?" I can hear my mother ask.
But before the holiday, I don't even make meals for my family, let alone anyone else. (This is not as bad as it sounds. When my son Oliver was little it meant he could eat pizza for a week.) Around this time, "get it yourself" is about as cordial as I can be.
My sister Leslie, knowing I will not be offering anything arrives with a Styrofoam cup of Dunkin Donuts in her hand. With the calm demeanor of her profession — a children's librarian — she moves to her usual stool closest to the window at the stainless steel island. She snaps off the ends of five pounds of green beans before moving to her next task of carving an X onto the bottom of about 200 Brussels sprouts. She removes cilantro leaves from their skinny stalks, denudes parsley plants, and is careful with the rosemary and the thyme. With no hint of sarcasm she reminds me that she finds repetitive tasks to be soothing. A meditation of sorts.
My dear friend Nora, a coral scarf wound around her neck, comes armed with the tools of the trade: a set of sharpened knives, an over-sized cutting board, and an apron. We confer, deciding on the order in which each dish should be prepared. As a longtime volunteer at Community Servings, an organization that feeds hundreds of people a day, Nora knows how to control a kitchen and I know to defer to her organizational skills.
Martha, another one of my oldest friends, sneaks out of her downtown architecture office early, stopping on her way over to bring lunch for us. This, along with chocolate bars and a plate of half-eaten croissants from earlier in the day (it's the best I can do), fuels our preparations.
At some point, my daughter Fanny breezes in. Fanny has inherited some of my slapdash habits and, like me, she is loath to stay in one place for long. So while the rest of the group shaves and shreds, wraps and layers, sears and sautés, carefully, slowly, and to perfection, Fanny regales us with updates about her life before racing out to meet a friend who's in town for the holiday, to return a phone call, to feed her meter, or to pick up some obscure bitter she will need for the drink she has invented for our Thanksgiving Day cocktail hour.
A final friend often joins us later. Alice cannot leave campus until after her classes are over, and though we may have completed the lion's share of the work we are happy to see her, the bearer of the wine that we open to toast to the day's accomplishments.
There are many things to love about this holiday. But for me, it's the day before Thanksgiving, with these women — to gather to talk, to cook, to laugh, to tease, to make food that soothes the soul — that reminds me that friendship is reason enough to give thanks.
---
Related: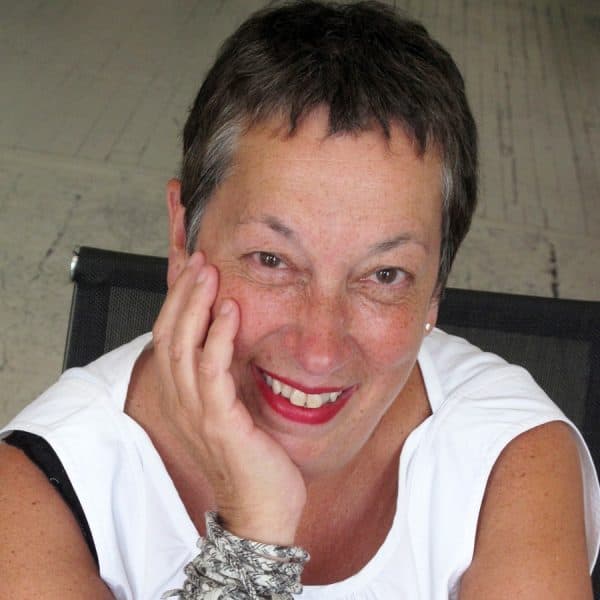 Cheryl Katz Cognoscenti contributor
Cheryl Katz is the founder, along with her husband, Jeffrey, of C & J Katz Studio, an interior architecture and design firm in Boston.