The State Of U.S. Figure Skating
Coming out of the 2014 U.S. National Figure Skating Championships in Boston and looking ahead to the Sochi Olympics, which kick off next month, here are four observations about the state of U.S. figure skating:
1. Contrary to some of the more pessimistic reports I'd heard, the U.S. chances for multiple figure skating medals at the Olympics aren't bad.
Charlie White and Meryl Davis are a lock for either gold or silver in ice dancing — gold if they don't falter — and rank with the greatest American skaters ever: Peggy Fleming, Dorothy Hamill, Dick Button, Brian Boitano, you name them. I've never been a big fan of ice dancing, but these two are breathtaking. White and Davis are must-watch TV, worth suffering through Scott Hamilton's shrill cheerleading and Sandra Bezic's saccharine commentary. I would push the mute button if the music wasn't so important to the skating.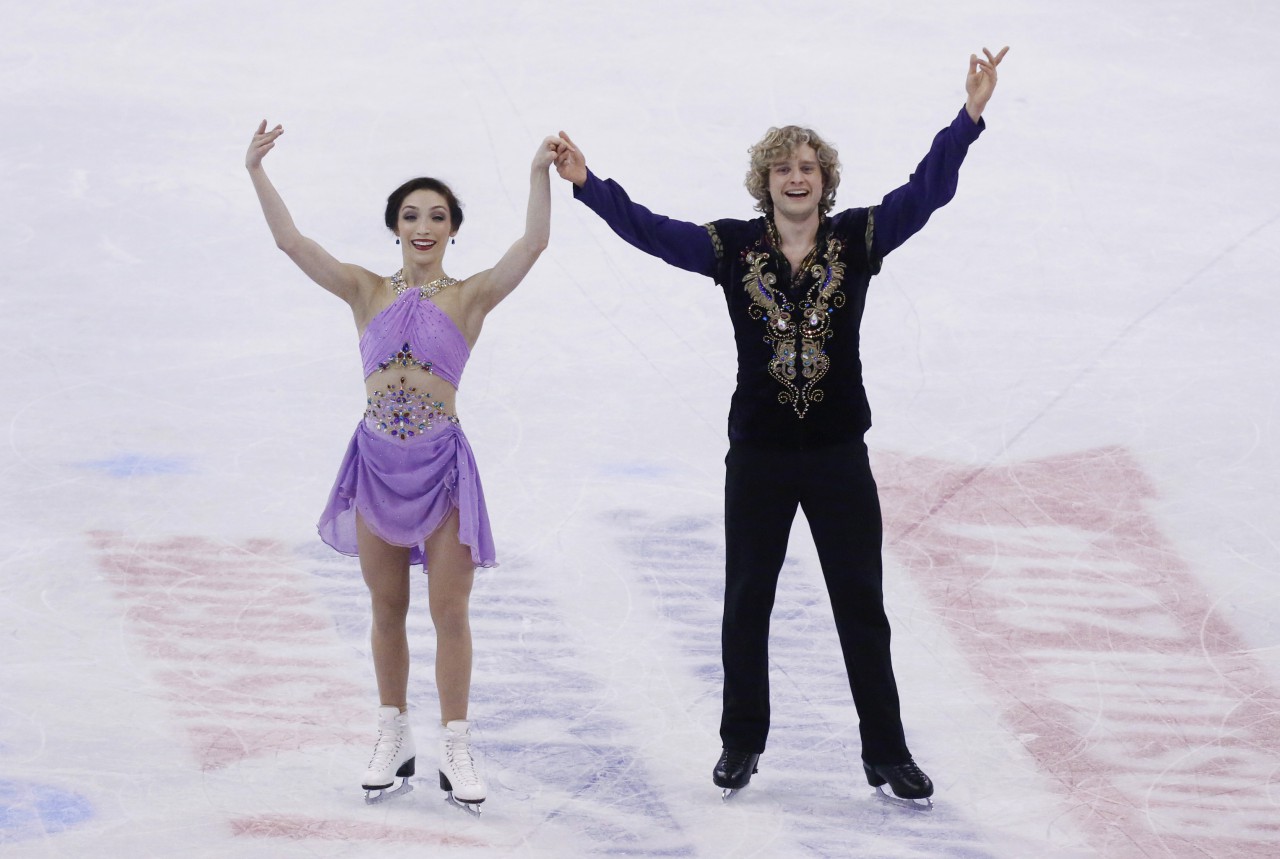 The new ladies champion, Gracie Gold, is more than just a great name and pretty face. Her jumps are huge and consistent. Her technique is flawless, though there is a paint-by-the-numbers approach to her skating that leaves the audience emotionally flat. Gold is not in the class of South Korea's Yuna Kim…but who is? If Kim has a bad night, Gold could compete for gold (no Olympian named Gold has ever won a gold medal). In any event she will be in the hunt for a medal.
Things are not quite so hopeful for our men's or pairs prospects. Men's champion Jeremy Abbott has the tools to medal, but he's never stood up to the pressure before, and there's no reason to think he will in Sochi. However there's a new team competition in which the U.S. will be favored. So if the U.S. takes home three figure skating medals, as I predict, it will be one more than the team won in 2010.
2. The skaters are more athletic than ever.
I suppose this surprised me more than anything. A majority of the men now have a quadruple revolution jump in their programs — sometimes two — and almost all the women do triple-triple combinations. This is very encouraging. Go big or go home has become a mantra, which leads to more exciting skating, even if that includes big crashes. Yes, there is a lot more to skating than the jumps. But it's nice to see athletes out there pushing their limits.
3. The costumes are worse than ever.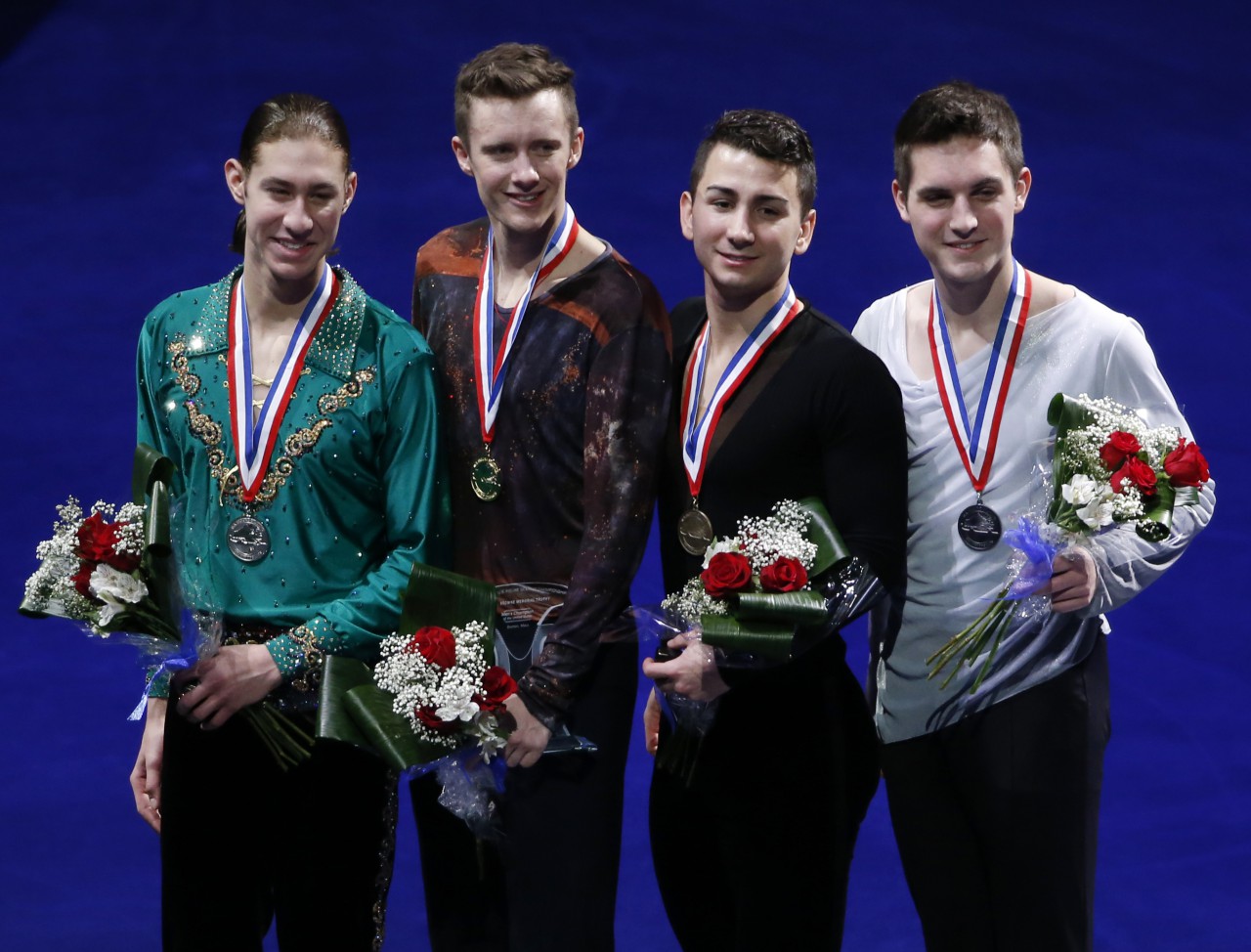 The men's costumes, that is. They are off-putting at best, tasteless and tacky at worst. Spare us the plunging v-necks over bare, hairless chests; the sparkling diamond necklaces; the lacy sleeves fluttering in the breeze; the starry, starry sequined night on your breast. What are you thinking? If a magician's assistant would wear it, don't put it on! Dress like an athlete, not a Christmas ornament.
4. The playing field at Nationals wasn't level.
I refer, specifically, to the U.S. Figure Skating Association's decision to send the 4th place finisher in the ladies competition, Ashley Wagner, to the Olympics instead of the 3rd place finisher, Mirai Nagasu. It was the first time a skater who had competed at Nationals and finished off the podium was rewarded with a pass to the Games.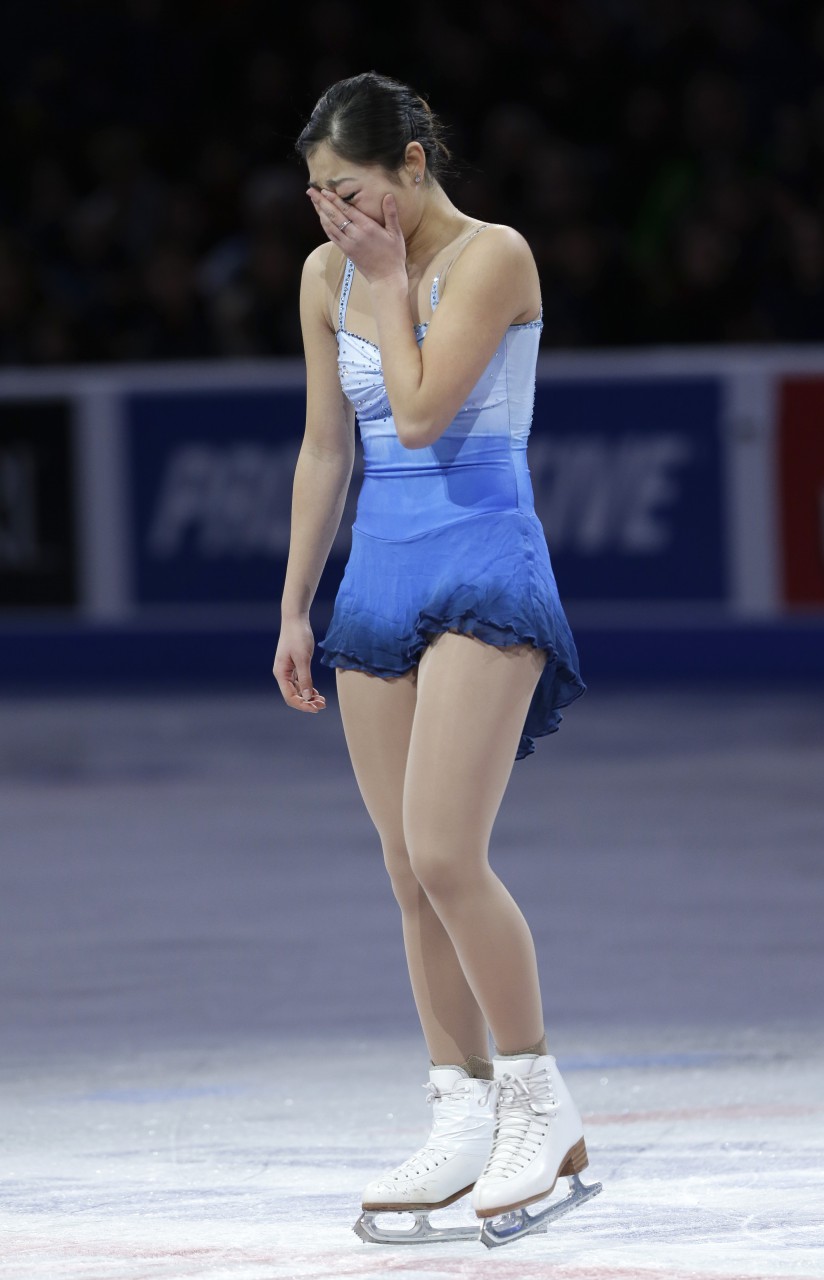 Wagner, 22, was the 2012 and 2013 National Champion, but she has never medalled at a World Championship and is, at best, a long shot to do so in Sochi. In Boston she fell twice in her long program and failed to land a triple-triple combination. Ever candid, she called her performance "embarrassing." Nagasu, 20, was the U.S. National Champion in 2008, and finished 4th at the Vancouver Olympics in 2010. She has been wildly inconsistent in recent years, but skated cleanly in both the short and long programs in Boston, cleanly landed a triple-triple, and brought the crowd to its feet with her verve, sparkle and gorgeous layback spins. Nagasu finished a solid eight points ahead of Wagner in the scoring. When the pressure was for an Olympic berth, she showed moxie and guts, and deserved to be rewarded.
But the USFSA committee chose Wagner for the Olympic team. Why? "It was the triumph of sponsors over competition," lamented one coach. The USFSA has three major sponsors who, not coincidentally, also sponsor Wagner: Proctor and Gamble; HiltonHonors; and Cover Girl. "I really worry about what sort of message this sends."
Let me spell it out. It sends the message that patronage is more important than performance. A spot on the Olympic team should be earned, not awarded. Unless there is a mitigating injury or illness, the top three finishers at Nationals should go to the Games, just as they do in swimming or track and field. Shame on the U.S. Figure Skating Association. Their athletes — especially those without rich endorsement deals — deserve better.
---
Related: