The Value Of Sideline Reporting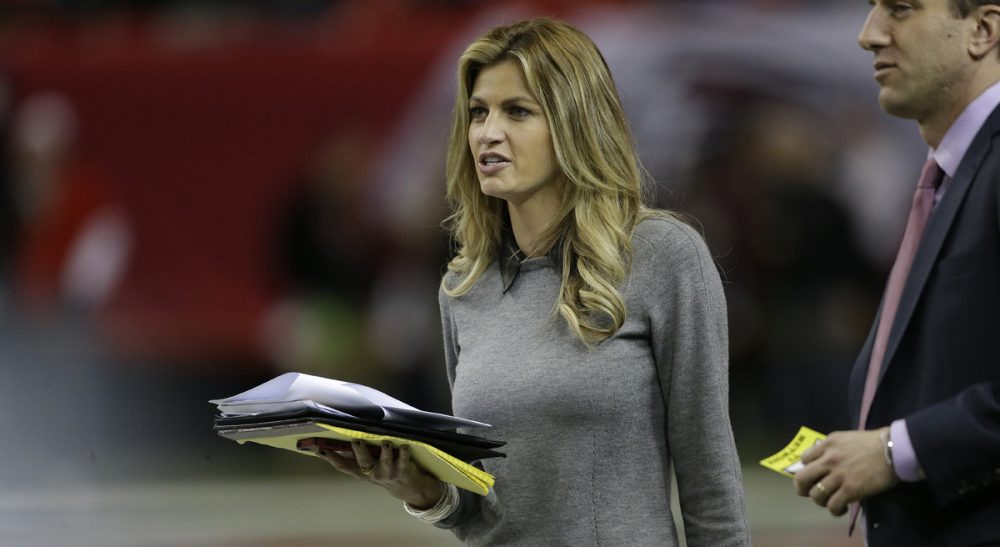 This article is more than 6 years old.
When Super Bowl XLVIII kicks off this Sunday at MetLife Stadium, more than 100 million people are expected to tune in to the telecast. Freezing down there on the sidelines, alongside the players, will be two reporters. (One of them, Erin Andrews, made headlines two weeks ago with her 30-second post-game interview featuring a now infamous "rant" by Seattle Seahawks cornerback Richard Sherman.)
But what value do these sideline reporters really hold? Are they really an essential component in covering the game? In today's Cognoscenti commentary, Andrea Kremer says unequivocally, yes.
In my five years as the sideline reporter for NBC's Sunday Night Football, I was hit by a field goal, nearly bulldozed by a running back, spat on, sweated on, and cried on.
Do you really need to be that close to the action to understand the complex game that is professional football?
The advice I got when I started on the sidelines was simple. Al Michaels, who in my mind is the greatest play-by-play announcer of all time, told me: "You are somewhere we are not. Be our eyes and ears."
According to NFL rules, sideline reporters cannot repeat conversations; they must "characterize" what they overhear. (This makes lip reading a useful skill!) Some players or medical personnel will quietly slip you information, but while teams are required to provide injury updates, they only have to name a body part — leg or shoulder — and a return-to-play designation — probable, questionable, doubtful or out. So one's powers of observation, but not speculation, have to be keen.
I've heard grimaces of agony, seen broken bones and torn ligaments. I've watched dislocated shoulders and fingers get popped back into place. I have seen athletic trainers take away the helmet of a player who might have a concussion so he can't try to sneak back into the game. And I've witnessed the dreaded image of the player who doesn't immediately move after a play and is carted off the field.
On the sidelines, you also observe the rituals and strategies of both players and coaches. You've heard of "halftime adjustments?" That's a misnomer. The adjustments start after the first series.
And then there's something you can literally feel on the sidelines — a change in momentum. And by tuning in to that, you can tell if a comeback is in the offing, or if a team has pretty much given up.
In all these ways, the sideline offers a window into the chess match that is professional football. So when you watch the Super Bowl this weekend, you may not always see or hear from the sideline reporters during the telecast, but know they are providing unique access to the realities of the game.
Read the original extended essay, which was posted Sept. 6, 2013, here.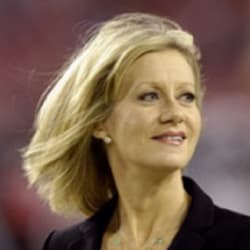 Andrea Kremer Cognoscenti contributor
Andrea Kremer is an Emmy award-winning television journalist. She is the NFL Network's chief correspondent for player health and safety and a correspondent for HBO's Real Sports with Bryant Gumbel.