Will Republicans Strut Sin City's Strip?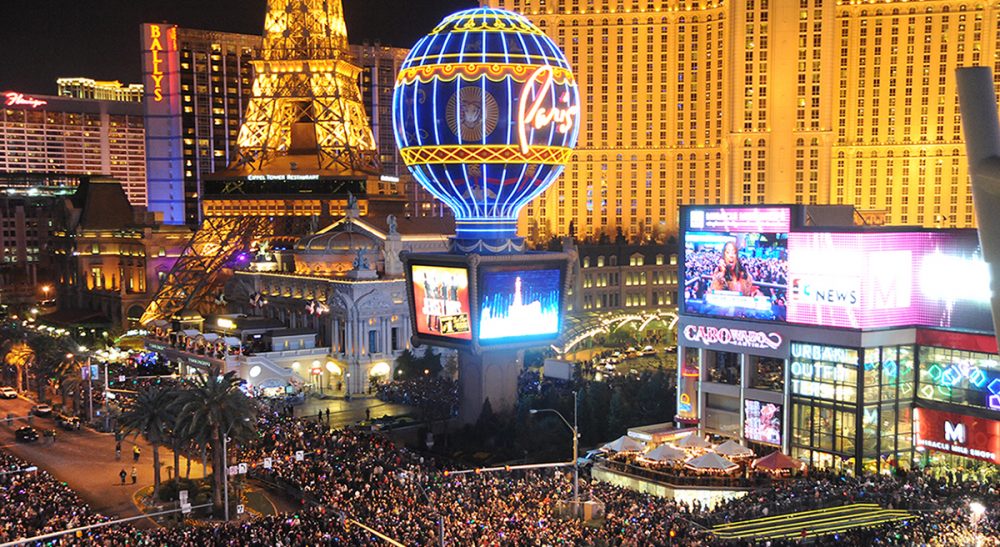 This article is more than 6 years old.
Tittering and tut-tutting alike greeted news that Republicans may hold their 2016 national convention in Las Vegas. Tittering media types gleefully pondered the party of the evangelical right touching down in Sin City; the tut-tutting came from said evangelical right. Why, even the licentious Democrats have never convened here.
Here's one Republican's vote: Viva Las Vegas.
First, who's kidding whom? Evangelicals have contributed their share of the All Star sin team. You may not recall the Rev. Jim Bakker and his dalliance with a woman who was not his wife, but Google will enlighten you on that and other preacher sex scandals over the years. Nor are ministerial misdemeanors restricted to the sexual. More people may remember Pat Robertson and Jerry Falwell partly blaming the 9/11 attacks on God's anger about America's abortions, gays, and school prayer limits. I'm no theologian, but I'm pretty sure that pinning the deaths of innocents in any way on the victim turns justice on its head, and Falwell evidently agreed; he apologized. Then there was John McCain's 2008 repudiation of two ministers' endorsement. Those putative holy men's failings? One parlayed the prejudice that Islam is intrinsically violent. The other espoused the convoluted notion that Hitler's Final Solution was part of the divine plan to fast-forward a Jewish homeland in Israel.
holding a convention does not imply approval of all that goes on in the host city...
So scratch the idea that any of us are too good for Vegas.
If that doesn't convince you, bear in mind that while Vegas may be famous for its adult entertainments, other host cities (including New York, which welcomed the GOP convention in 2004) claim their fair share of iniquity. There was an affirmative argument for Republicans to gather in the Big Apple, to wit, showering solidarity (and dollars) on a town that suffered al Qaeda's assault. You can make a similarly positive case today for Sin City: it has shed some of its sin. Its ballyhooed pivot towards family business means that hookers and pole dancers work shoulder to shoulder (if that's the right anatomical part in this instance) with Blue Man Group, Madame Tussaud's wax models, and the marine life at the Mandalay Bay aquarium. While the partying Rotarians and bankers chance their luck with the one-armed bandits, they can stash the kids in front of sharks and manta rays.
Yes, the shrine of the Vegas economy is the casino, and you'll never convince those who for religious reasons sincerely (and for my money, wisely) frown on gambling. But as I once noted elsewhere, some religions historically tolerated games of luck, within reason. And holding a convention does not imply approval of all that goes on in the host city; hell — er, heck -- Southern Baptists have met in Las Vegas before.
I realized something on my only Vegas visit, a 24-hour layover during a western vacation two decades ago. Like it or not, the city showcases an essential gene of the American DNA. I lived on the New Hampshire-Vermont border during my vacation, and nothing could clash more with that region's small-town, outdoorsy beauty than the garish, neon explosion of the Vegas Strip. Still, gazing at that light show after sampling its human equivalent for vulgarity, Buddy Hackett's stand-up routine, I found the view undeniably commercial, energy-squandering — and breathtaking. Not in the same way as nature's spectacle, but breathtaking nonetheless. I wouldn't want all the country to look like this, but there ought to be room for one Vegas, just as there is for ruggedly rural Vermont.
Like it or not, [Las Vegas] showcases an essential gene of the American DNA.
Critics have overlooked the one authentic sin in this business. Taxpayers are dunned to support both parties' conventions ($37 million for the 2012 gatherings) long after these mass fun-fests for movers and shakers lost their presidential-nominating purpose. But that gripe applies to any site, be it littered with casinos and brothels or churches and daycare centers. If we the people are going to be taken, what better place than the city designed to play all visitors for suckers?
---
Related: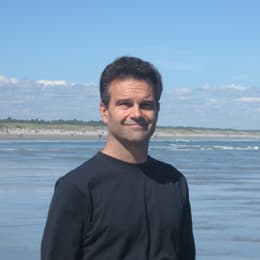 Rich Barlow Cognoscenti contributor
Rich Barlow writes for BU Today, Boston University's news website.