I Expected A Lecture On My Weight. Instead, I Got A Road Map To Success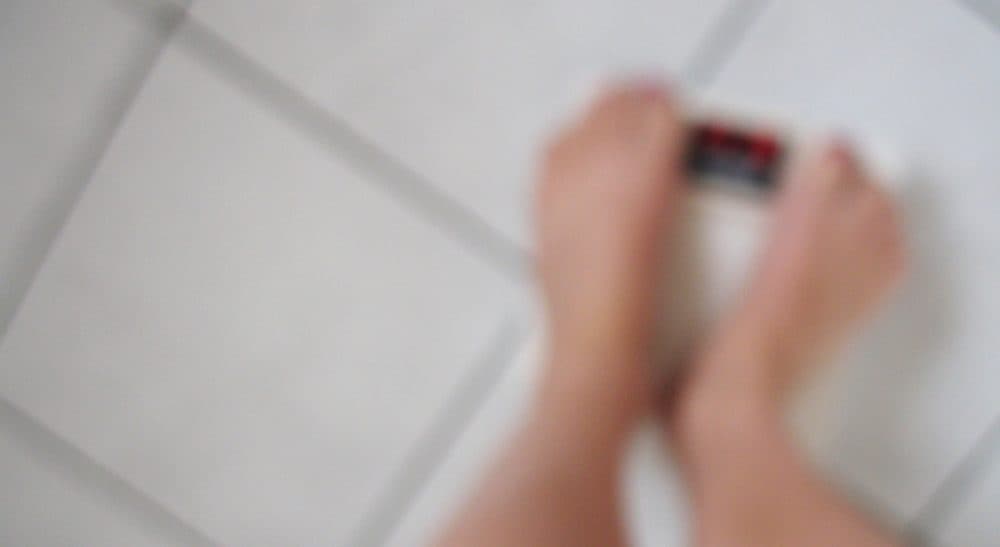 This article is more than 6 years old.
Eight years ago, I asked my primary care doctor what I could do to prevent getting my dad's type 2 diabetes. Looking up at me from her clipboard, tortoiseshell frames balancing on her nose, she said two of the most dreaded words in the English language:
"Lose weight."
Had she stopped there, her advice would have stayed in her office, like so many other "Doctor Knows Best" monologues.
This is the lecture we love to tune out. We do the "I know, I know" shuffle, looking to our shoes or the corners of the examining table to avoid the truth.
This is the lecture we love to tune out. We do the 'I know, I know' shuffle, looking to our shoes or the corners of the examining table to avoid the truth.
But this time was different. This time, her lecture — or what I thought was to be a lecture — took an unexpected detour. "Let me refer you to a nutritionist."
A nutritionist?
What could I possibly gain (or not gain) by meeting with a nutritionist? What could she tell me that I didn't already know? Omega 3s — good; trans-fats — bad. Kale — good; whole milk — bad. Muffins — adorable, irresistible, but sadly, evil.
Despite my cynicism and basic nutritional know-how, I took the referral. Why not? I'd hear her out, maybe lose a few pounds, learn some healthy recipes.
At my first appointment with the nutritionist, I was a little distracted by her occupationally appropriate office décor. The color-coded poster on her wall cascaded from "Obese" in watermelon red to "Overweight" in eggplant purple to "Normal" in lime green. Her desk displayed plastic models of food: petrified peas, a fist-size piece of salmon, black beans with a disturbing resemblance to dog vomit. Well, there goes my appetite, I thought. Maybe I should get one for the kitchen counter?
She was petite but tough. Small but incremental changes, she advised, would not only get me out of watermelon red and onto the sleeker slopes of eggplant and, ultimately, lime green, but over time would keep the weight off for good. Furthermore, as my goals got more specific — from a size 14 to a size 6 — so did her advice: Watch portion size; cut fat, not flavor; eat out sparingly; watch for hidden sugars in "healthy" products; discover your inner athlete.
She also had me turn in daily food logs, blank pages of paper with columns and a row at the bottom for exercise. At first, I had to carry these sheets around with me, like biblical tablets, keeping track of everything: meals, snacks, Costco samples, that scoop (or two) of frozen yogurt before bed — everything.
Every few months, I would return for a follow-up, diligently turning in those dreaded logs. At first, I felt like I was checking in with my parole officer, but eventually it became second nature. Looking over my own weeks' worth of records, I started asking myself questions like: what's with all the snacks? Was I really that hungry or was I just bored?
As the pounds started coming off — and, more importantly, staying off — my new goal was not to obsess, but just to practice as many good habits as I could, like regular exercise, at home or away.
The holidays, in particular, were tough. Thanksgiving at the in-laws meant sneaking off to work out in the morning rather than sleeping in and indulging in leftover pie for breakfast.
A little discipline, some structure, and periodic accountability: it all pays off in the long run. Today, eight years, three triathlons, 50 pounds, and four jeans sizes later, I make my now annual follow-up appointment with my nutritionist. It's been about a year since I've seen her. So here I am again, in the office with the plastic beans and the color-coded weight chart. Color me lime green!
It's time to step back on the scale. I discard every nonessential piece of clothing and pray.
I tell her that my kids, whose metabolisms match those of Siberian huskies, are now my unofficial trainers.
"I'm dreading this, you know," I say to her, now a trusted old friend whose interrogation style has given way to tough encouragement.
Her digital scale flashes a number to the left, flutters another to the right, and finally settles around that doom-laden decimal point.
"It's only two lbs. up from last year!" she says. "That's not bad!"
I breathe a huge sigh of relief. We chat about root vegetables, exchange homemade soup and salad dressing recipes, and review my continued love/hate thing with running.
I tell her that my kids, whose metabolisms match those of Siberian huskies, are now my unofficial trainers. They leave me in the dust at the track and lap past me at the pool. They'll only circle back to remind me to lift my knees and elbows even higher. And they push my pace with the two other words in the English language that motivate me like no other:
"Seriously, Mom?"
It's a journey that continues. It doesn't include use the word "diet." What it offers instead are goals and guidance — both internal and external — for keeping me on track to a healthier, long-term lifestyle.
---
Related: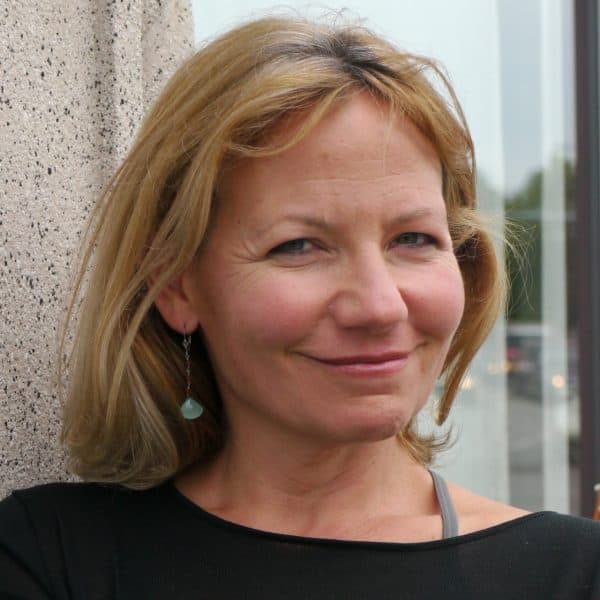 Suzanne Greenwald Cognoscenti contributor
Suzanne Greenwald, Ph.D. is a writer, college/career advisor, and the co-author of "Smart Moves for Liberal Arts Grads," as well as the upcoming book, "Career 2.0."