5 Takeaways From The First Week Of The Olympics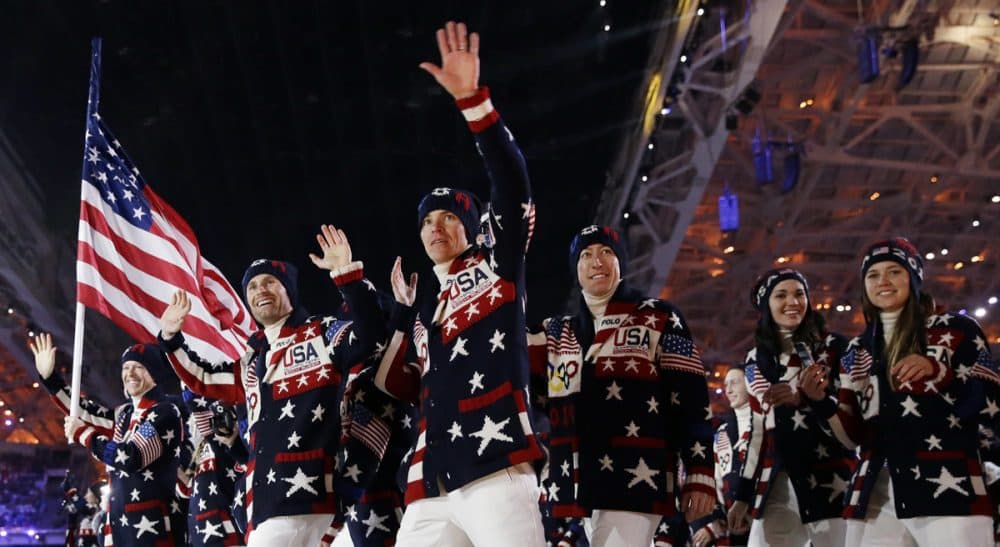 This article is more than 6 years old.
We are now a week into the Sochi Olympics, and here are some early observations.
1. The U.S. Team
I had a feeling of foreboding once the Americans walked into the Opening Ceremonies wearing re-gifted Christmas sweaters. It wasn't enough that these Ralph Lauren-designed uniforms were loud, busy and knitted with yarn as thick as a ship's rigging. Front and center they were plastered with a corporate logo: Polo. Yuck. Gross. Tacky. Shame on the United States Olympic Committee for approving them. That paved the way for a number of first week disappointments.
it was a slow start for the U.S. team, particularly its headliners.
Bode Miller, after winning two of three training runs, finished eighth in the men's downhill. Alaska's Kikkan Randall, favored to be the first American to medal in cross country since 1976, failed to advance beyond the quarterfinals. Snowboarder Shaun White, bidding for a three-peat in halfpipe, finished fourth in his signature event. Similarly, speedskater Shani Davis, going for an unprecedented three-peat in the 1000-meter distance, also came up short, finishing a distant eighth. And the U.S. women's hockey team came up short in its preliminary round game against archrival Canada, losing 3-2. There were successes too: Erin Hamlin's bronze was the first time a U.S. Olympian had medalled in singles luge, Julie Mancuso's bronze in the ladies combined was her fourth Olympic medal, and Jamie Anderson and Sage Kotsenburg both won gold in the debut of slopestyle snowboarding. But on balance it was a slow start for the U.S. team, particularly its headliners.
2. The Venues
After much hand-wringing about how prepared — or unprepared — Sochi was for these Olympics, the first week went off without a hitch. The venues were universally praised as both beautiful and functional, security was effective but unobtrusive, and the spectators were enthusiastic, plentiful and well-behaved. The only real complaints were that it was impossible to buy beer or vodka in any of the venues, which probably explains the good behavior. A marked contrast to boozy Vancouver.
3. The Weather
A problem. The snow events — alpine and cross-country skiing, ski jumping, snowboarding, freestyle skiing — were markedly impacted by the 50+ degree days in the mountains. Training runs were canceled. Ski jumpers landed treacherously in puddles. Half-pipe tricks were dialed back for lack of speed. And cross-country skiers were crashing as they sped into the slush. Some were forced to resort to putting snow inside their uniforms to cool off. It's fair, in the sense that the warm weather was equally unfair to everyone. But when you site a Winter Olympics in a city with palm trees, no one should be surprised when a Summer Olympics breaks out.
4. The New Sports
The Olympics, both Summer and Winter, have a demographic problem. Its audience is aging. For the 2010 Winter Games, during prime time the TV audience among U.S. teenagers was an eye-popping 57 percent lower than the national average. Among the 18-to-49 age group, the audience was 20 percent lower than the average. To attract younger viewers, the International Olympic Committee added a dozen new sports this year. Slopestyle (both ski and snowboard, men's and women's) proved to be an immediate winner. Ski halfpipe and ski-cross will also appeal to the young. Less successful was the team figure skating event, which was added as tacit acknowledgement that the Winter Olympics are more popular with women than with men (56 percent vs. 44 percent in 2010). With two phases of the Team Competition still to be held, the gold and silver medals had already been clinched by Russia and Canada. The ladies free skate and the free dance meant nothing. Before the free dance was held, gold, silver and bronze were set in stone. Tweaking the scoring would certainly help (doubling the points for the four long programs, for example). But a better solution would be to chuck team figure skating entirely. It's redundant and contrived. The programs the competitors skate are exactly the same programs they will skate in their individual events. And at no other level do figure skaters compete as a team.
5. The Coverage
It's been checkered. As usual. The live stuff has been great. The ice hockey games, the curling, the live figure skating… all wonderful. Insightful announcing (Tara Lipinksi and Johnny Weir have outshone NBC's No. 1 figure skating team of Sandra Bezic and Scott Hamilton), terrific camera work and interesting features (Mary Carillo's series of reports on Russia have been fascinating). But NBC still hasn't figured out how to handle the big events they are saving to telecast in prime time, like the men's downhill or Shaun White's halfpipe, neither of which was shown live. Treat the results like news? (Brian Williams led his Nightly Newscast by telling the audience Shaun White had failed at his quest for a three-peat.) Issue Spoiler Alerts? Ignore the whole subject and hope the prime-time audience has spent the day with its head in the sand? It's important that NBC figures this out, because the next Winter Olympics will be held in Pyeongchang, South Korea, also multiple time zones ahead.
NBC still hasn't figured out how to handle the big events they are saving to telecast in prime time...
The obvious solution? Telecast everything live. If it's 3 a.m. in Boston, televise it. Give us the opportunity to set the alarm and watch in real time. Or tape it and watch at breakfast. For the prime-time telecast, show us the race, but then get behind the scenes — where you have total access. Think NFL Films. Tell us why what happened, happened. Get Bode Miller to take us through his run turn by turn. Get Shaun White to tell us what it felt like to come down on the halfpipe wall. Put microphones on the coaches. Mike the girlfriends, the dads. Produce the hell out of it. And have it ready for prime time. If it's good, we'll watch.
At Sports Illustrated, we used to call it "The Savor Factor." Every week, our challenge was to write about an event that would be four days old by the time our subscribers read what we had written. They already knew the outcome. No suspense there. But they would read our stories because we would reliably tell them something about the game they had not previously known. Something significant. And we'd put it in perspective. That's NBC's challenge. To make its prime-time package must-see TV, even when we know who has already won.
And, finally, a memo to Bob Costas: You are not the reason we watch. You are an usher in a theater. Show us to our seats, amiably, then leave. No one, not even your immediate family, wants an update on your bout with pinkeye. The solution is in the storytelling, not the host.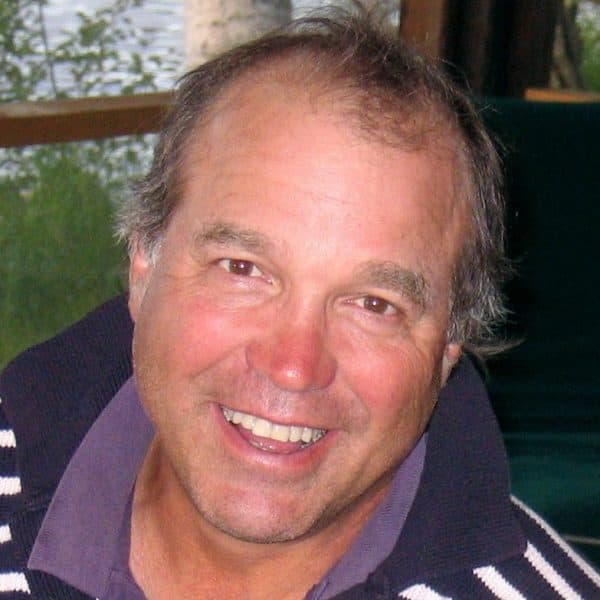 E. M. Swift Cognoscenti contributor
E.M. Swift wrote for Sports Illustrated between 1978 and 2010, covering a wide range of sports but specializing in the Olympics. He is now a freelance writer living in Carlisle, Mass.