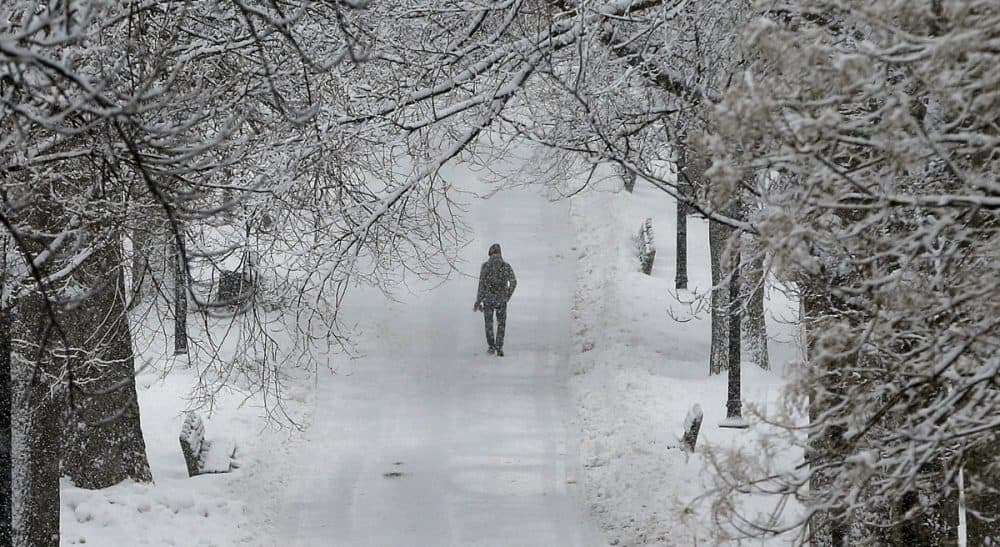 This article is more than 7 years old.
It's rare for any of us to have a day without an agenda. On a recent weekend I took a long wander through Back Bay and Beacon Hill, watching and listening, in and out of stores and shops of many kinds.
I have always believed in having my 'eyes out on sticks,' paying attention to people around me, looking for trends and insights into character and behavior. Here are some of my observations during several hours of exploring a slice of the city:
Women runners outnumber men by about 10 to one. And it seems to me in my interaction with clients, that women are flexing their physical and intellectual muscles much more these days than men.
All along Newbury Street, there are signs in every store window for massive winter sales. But in actually shopping in several stores, everything was on sale except for the items I wanted to buy.
Husbands and wives should never shop together. I heard one wife in a shoe store say to her husband, "I don't care what you buy, I'm not gonna wear the shoes. You are. But if I were a man, I wouldn't wear 'em." Not one of the couples I observed shopping in stores seemed to be enjoying themselves. And, more and more these days, I am wondering, is marriage an unnatural act?
Every grandfather I observed pushing a baby carriage desperately wanted to be somewhere else, doing something else. Further in the man department, is there any sight more pitiful than a big guy walking a tiny dog with a baggie in his hand?
Only one salesperson in the several dozen stores I visited seemed to take joy in what she was doing. Impressed with her enthusiasm, I asked her, "How long have you worked here?"
Her face lit up and she said, "Not long enough?"
In the total self-awareness department:
I ran into a man I had known for some time in one of the stores. He said to me, "I love your red glasses."
"Thanks," I said.
He went on. "I used to wear glasses, but after 9/11 it affected me so much that I thought, 'If anything ever happens here and I lose my glasses, I won't be able to see.'  So I went and had lasik surgery, and I can now check that fear off my list."
Wow. That's really connecting the dots. I was wowed by that.
The only place I noticed real affection between people was in the Public Garden: two young men, walking hand in hand over the bridge, and swinging their arms like little kids. And a young man and woman, both in Red Sox knitted caps, kissing while leaning against the George Washington statue. And another young man and woman, teenagers, sweeping snow with a brush off of a small spot on the Frog Pond. Every few minutes they'd drop the brush and hug each other.
I went into a drugstore to buy a Chap-Stick and a serious-faced man with a small beard pushed in front of me and said to the pharmacy clerk, "I need to renew my Prozac." I turned and looked at him.
"Gee," I said. "I'm having a tough day, too. Any chance I can negotiate for a small piece of your Prozac?" He glared at me through his beard and didn't speak.
I left the drugstore with Chap-Stick, happy to make do with that, but more than anything, I thought, I'd like to have the kiss near the statue.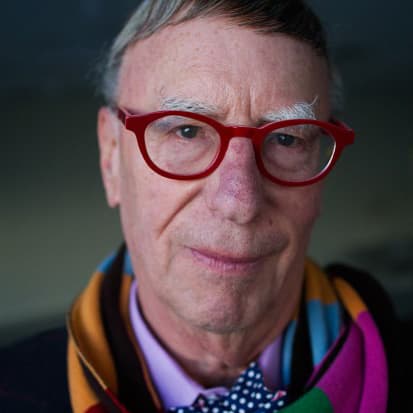 John D. Spooner Cognoscenti contributor
John D. Spooner manages people's money. He is an author as well. His current book, "No One Ever Told Us That," has been a Boston Globe #1 Bestseller.