Men's Anger, Women's Fear — How Do We Change These Scripts?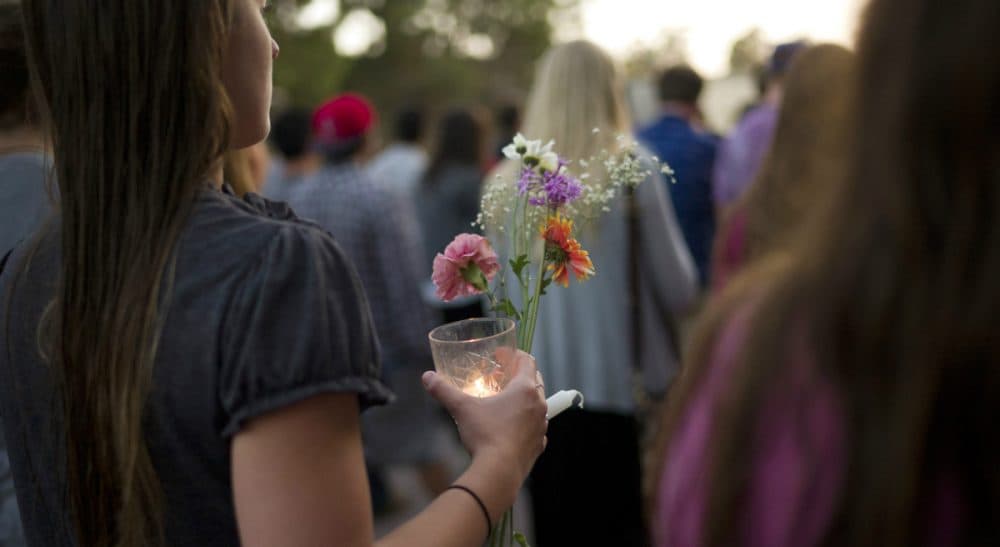 This article is more than 7 years old.
I did not want to kiss the boy. We'd done it once in rehearsal, and although it felt clammy and unpleasantly inert, it wasn't the physical sensation that repulsed me so much as something deeper, a sense that this was a portal into a whole world of experience I did not want. I was 16 and had never kissed anyone. Although it was only a play, although I loved to act, although I did and said all sorts of things in character that were not true to who I was in real life, this thing, this real bit of sexual contact, crossed a line. I couldn't bring myself to kiss him again. I couldn't.
So on opening night, two hours before curtain, I took a nail, a flat-head nail I found in the kitchen junk drawer at home, and I stood in front of a mirror and resolutely, deliberately scratched at the skin at the edge of my mouth until it bled. Then I told the boy, "We can't do the kiss — I cut my mouth — we'll have to fake it."
He was no cad, no overbearing bully. He was a large, polite, somewhat awkward boy. Yet I was afraid to tell him the truth: that I simply did not want to do the kiss. I seemed to think I was responsible for not letting him feel bad. I was afraid there'd be repercussions for failing to stroke his ego properly. Afraid of the anger I might incite. Notice the perverse sense of agency in that last line. Not the anger he might feel, but the anger I might incite. As if always, always, it's the female's job to soothe the man, the female's fault if his ire is aroused.
This rather insignificant, long-ago event (the boy raised no objection, we faked the kiss and no one ever spoke of it) comes back to me in the aftermath of last week's rampage in Santa Barbara. Elliot Rodger, age 22, is alleged to have fatally shot or stabbed six people and wounded 13 others before taking his own life. In the 137 page "manifesto" he left behind, he blamed his suffering on rejection by girls and women, upon whom he vowed retribution. "I was," he wrote, "forced to endure an existence of loneliness and insignificance, all because the females of the human species were incapable of seeing the value in me."
In the days since, women have been speaking out publicly: about a climate of fear, a culture of misogyny and the ways in which Rodger's manifesto amplifies — rather than deviates from — a pattern of commonplace, if more subtly expressed, pressures that pervade many layers of society.
It makes me sick to my stomach to confess this: whenever I hear a story of rape I imagine how I, if similarly threatened, would do everything in my power to make the predator relax, to soften his rageful violence, to gentle him back into humanity. I don't go out of my way to script such fantasies. Rather, the thoughts come involuntarily, as though I'm obeying an unspoken command, as though it were my duty to run through a kind of emergency practice drill.
Back in my high school days, a story circulated about an attempted rape; a girl had been followed into the bathroom by a strange man but managed to "talk him down." Later I met the girl this actually happened to. She was kind, warm, modest, smart. The story was true. This was our job, then: to accommodate, to placate, to make them feel liked, significant, not alone. To make them feel, in the words of Elliot Rodger, "valued." If we could manage all this, perhaps we would be safe. Or at any rate, spared. Or — every bit as likely — not.
I think my silence around this subject, then and now, is linked to a confused sense that acknowledging any fear regarding what men are capable of would be regressive, shameful.
My daughter is now the age I was when I used a nail to make my mouth bleed. I have never discussed any of this with her — no more than I ever discussed my abhorrence and fear with my own mother, back when I was desperate to find a way out of the kiss. Yet why didn't I? My mother was a strong woman, a feminist; my daughter, too, proudly claims this identity. We live in an era some people blithely call post-feminist. Even the language we attach to certain types of male behavior ("caveman," "Neanderthal") suggests that sexism is, quite literally, a thing of the past.
I think my silence around this subject, then and now, is linked to a confused sense that acknowledging any fear regarding what men are capable of would be regressive, shameful. That it might set us back as women. That it might hurt the men we are close to.
But of course, I realize as I write this: speaking truth never really sets us back, no more than covering up truth can ever really protect us.
---
Related: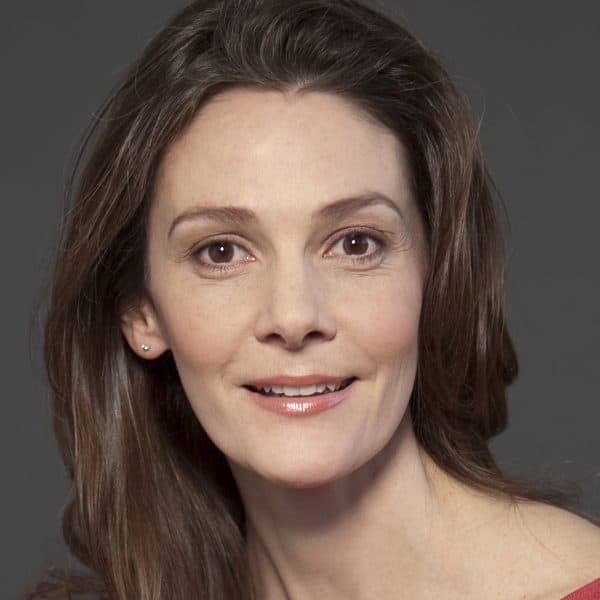 Leah Hager Cohen Cognoscenti contributor
Leah Hager Cohen has written five novels and five works of nonfiction.