Dismissing The Deniers: Climate Change Is Real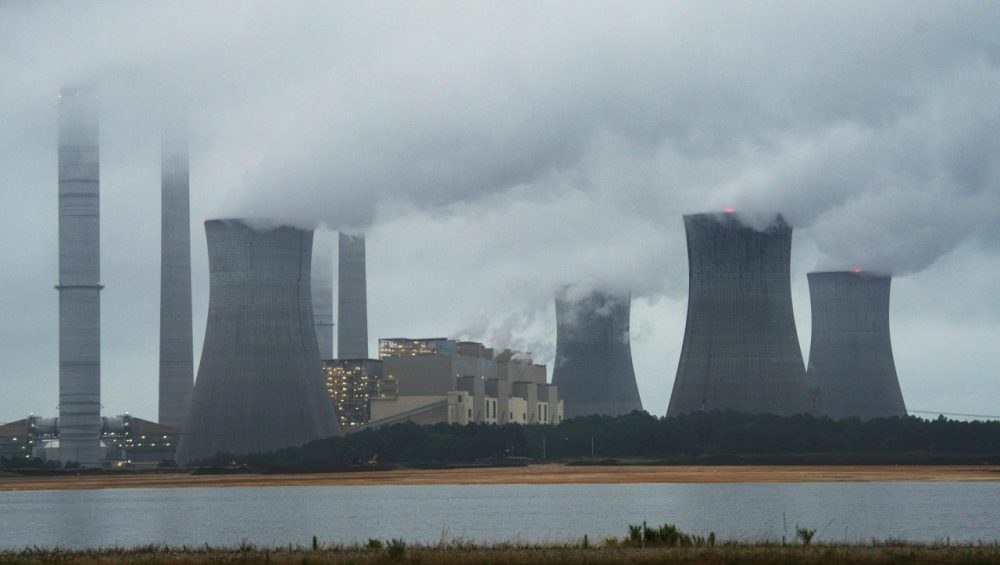 This article is more than 6 years old.
Last weekend saw a televised exhibition of full-throated climate change denial. Fortunately, the workweek started with the White House's announcement of unprecedented steps to curb greenhouse gases.
President Obama's proposed 30 percent cut in carbon emissions by 2030 was a decisive dismissal of the deniers. Two of them had provided comic relief on Friday's edition of "The McLaughlin Group." Pat Buchanan and Susan Ferrechio, that night's appointed conservatives, derided climate change science, abetted by an editorial from The Washington Examiner, Ferrechio's employer.
Their objections: devastating effects from future climate change are unproven fears based, in Ferrechio's words, on "bad science;" it's crazy to spend a fortune combatting disasters that may never come; and there is data contradicting alarmist warnings, including the "hiatus" in warming in recent years, despite mushrooming carbon emissions.
D.C. pundits' hot air may hinder curbing climate change, but the public can be reassured: Obama's emissions limits won't torpedo the economy, and action to help our warming globe is justified. Let's take apart the deniers' rants one at a time.
"Bad science." This judgment comes from non-scientists assessing the opinion of the vast majority of climate experts, which may explain Ferrechio's retort—"Who cares?" –about the scientific consensus. I'm guessing she wouldn't be so cavalier if medical experts gave her a similar warning about her risk of developing a serious disease at some point in the future.
D.C. pundits' hot air may hinder curbing climate change, but the public can be reassured: Obama's emissions limits won't torpedo the economy, and action to help our warming globe is justified.
It's true that predictions of the fallout from climate change are imprecise. It's also true that scientists debate how much relative blame humans share with other suspected causes. Clumsy media coverage hasn't helped. A New York Times blog post criticized articles that don't clarify that rising sea levels from climate change are centuries away.
Practitioners of "good science" know this. Even so, from hotter summers to earlier springs at Walden Pond, events have convinced the majority of those scientists that human activity is fueling the problem and that countermeasures are good insurance. As businessman Mort Zuckerman informed his fellow "McLaughlin" panelists, the whole point of any insurance policy is that the future is uncertain, so guard against the worst case.
The "premium" on Obama's insurance plan is exorbitant. This was Buchanan's claim. Liberal economist Paul Krugman has debunked the notion that curbing greenhouse gases will throw every American worker onto a breadline. The source of his numbers? The climate action-opposed U.S. Chamber of Commerce. A recent Chamber report warned of an estimated $50 billion annual price tag to cut carbon emissions between now and 2030. That sounds like a lot, except that by then, it will be just 0.2 percent of America's GDP, as Krugman writes.
The warming hiatus proves that climate change alarmists are full of it. That charge really proves what happens when you don't read. Research into the hiatus doesn't knock down the idea of a warming planet overall. Rather, it suggests that the hiatus resulted variously from Pacific Ocean cooling  and from banishing chlorofluorocarbons (CFCs, the chemicals used in aerosol sprays and elsewhere) from the atmosphere. In fact, we cut CFCs because they hurt Earth's protective ozone layer. We didn't cut them to combat climate change. The hiatus was, in part, a happy, unforeseen consequence. Incidentally, CFCs were cut as a result of the 1987 Montreal Protocol, the type of environmental regulation climate deniers loathe.
Evidence adduced by the "McLaughlin" deniers (for example, that climate change-induced weather disasters were few last year) amounts, as a fellow panelist noted, to "anecdotes about weather" that don't disprove the consensus concern. Indeed, that concern has spread to such famously hippy-dippy groups as the U.S. military and evangelical Christians. Maybe they can succeed where scientists have failed and persuade Pat Buchanan.
---
Related: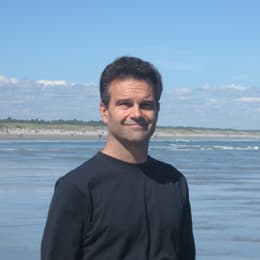 Rich Barlow Cognoscenti contributor
Rich Barlow writes for BU Today, Boston University's news website.