For Some This Father's Day, The Best Gift Would Be Simple: A Job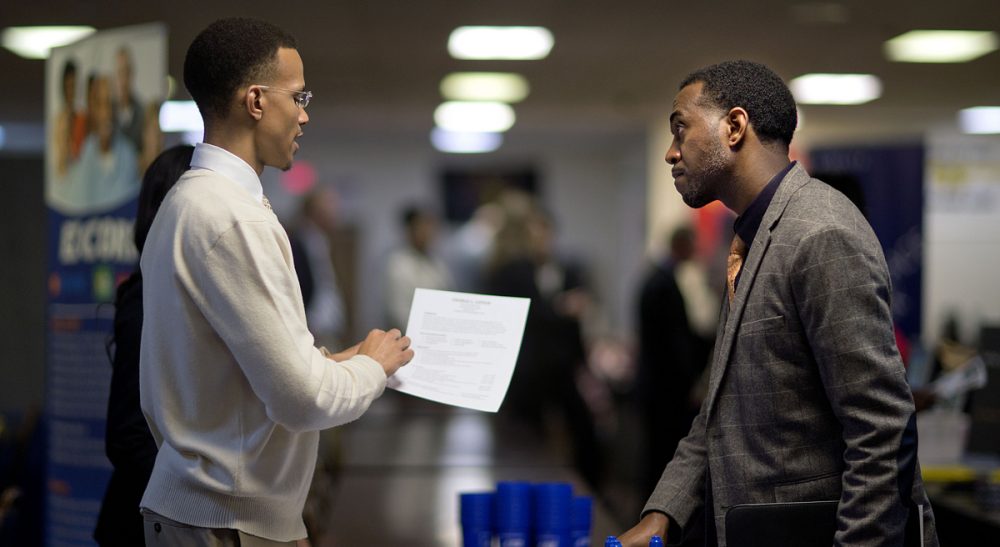 This article is more than 5 years old.
Maurice Johnson grew up with a father whose education, halted after high school, hobbled his finances. Determined to do better by his kids, Johnson, himself college-educated, saved like a demon, enrolled two children at Johns Hopkins and planned to help his youngest daughter when she got to university. But when The Wall Street Journal profiled him in 2010, the Great Recession had shaken him violently out of the American dream. Laid off from his job, the household income sheared by 80 percent, Johnson didn't know if he'd be able to help his youngest with college or even cover her siblings' remaining college years.
"It's emasculating," he told the paper. "I'm supposed to be providing for them, but I can't."
Why is a father's forced idleness so devastating?
Johnson puts a name for us to a problem haunting nameless many, a problem research is just beginning to plumb: losing a job, always devastating to a family and especially children, appears especially so when Dad is the one pink-slipped. The damage goes beyond financial, as in Johnson's case; for younger children, a father's unemployment can wreak educational and psychological havoc. As we celebrate this Father's Day, it's past time to remember, and help, out-of-work dads (and moms).
Prolonged joblessness, with its deprivation and stress at home, can hurt children's school performance and foster behavior problems, research suggests. "We are finding consistently that it seems to be the father's job loss that had adverse consequences for children," Ariel Kalil, director of the University of Chicago's Center for Human Potential and Public Policy, told Minnesota Public Radio in a 2012 interview.
Even when the mother is the family's bigger breadwinner, Kalil's research found, a mother's job loss jolts children less than a father's. In Kalil's studies, children whose fathers were laid off were 15 percent more likely to be held back a grade than children of the employed, and older children were more disruptive in class and got more suspensions. These problems were pronounced especially, but not exclusively, in poor families.
Why is a father's forced idleness so devastating? "Men's identity is more closely linked to their jobs," Kalil has said, "and they are less accustomed to performing the household and childcare tasks that women are." In short, we men are less adept at designing quality time with our kids. (The perverse upside is that we may not have to brood over that for long: long-term unemployment may cut one's life expectancy by up to a year and a half.)
You'd be forgiven for thinking this is a non-issue. The latest federal jobs report proclaimed apparent good news, with unemployment stable at 6.3 percent and the headline-grabbing note that we've finally regained the total number of jobs lost in the Great Recession. But look again: those regained jobs pay worse than the ones they replaced — a fifth to a fourth of the employed earn poverty wages — and 10 million still can't find work, five years into our "recovery." Most relevant, long-term unemployment (six months or longer) remains at a near historic high.
As we celebrate this Father's Day, it's past time to remember, and help, out-of-work dads (and moms).
We're hardly helpless in the face of this suffering. Ideas to employ Americans, or make them more employable, abound, from massive public works to improved access to public higher education, which was invented especially to lift working-class Americans to prosperity. Alas, these options are non-starters in our current Congress.
In the poem "Youth," James Wright recalled his father, who "worked too hard to read books":
My father toiled fifty years
At Hazel-Atlas Glass,
Caught among girders that smash the kneecaps
Of dumb honyaks.
Did he shudder with hatred in the cold shadow of grease?   
Maybe. But my brother and I do know
He came home as quiet as the evening.
Wright's spare words capture the soullessness of dead-end toil. But there are men enduring a different desperation this Father's Day, men who work too hard looking for work that's as elusive as a sunbeam. Or they work too hard at not seeking work, caught among girders of relentless idleness that smash hope, self-respect and their kids' childhoods. Their plight, too, is as quiet as the evening to those who could help them. And that is our shame.
---
Related: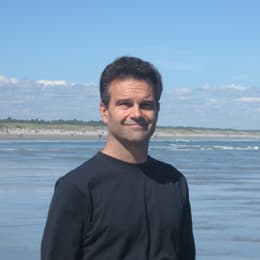 Rich Barlow Cognoscenti contributor
Rich Barlow writes for BU Today, Boston University's news website.