Huckster, Sell-out, Prophet, Genius: Marshall McLuhan, And 'Understanding Media'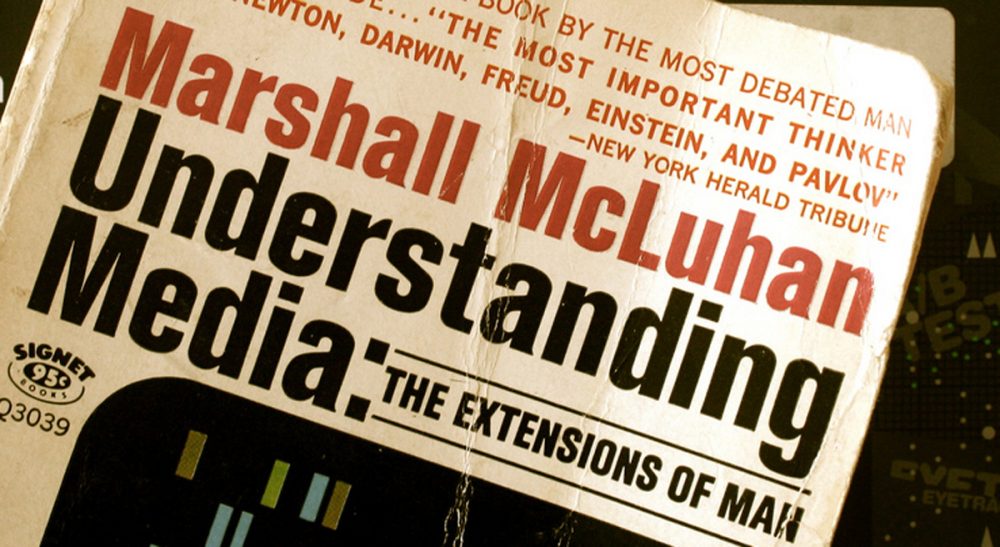 This article is more than 6 years old.
Let me preface what follows by announcing, upfront, that I know nothing of Marshall McLuhan's work. The most famous media theorist of his time would have it no other way.
McLuhan, a Canadian professor who died in 1980, was often a vexingly obscure writer. "Clear prose indicates the absence of thought," he once announced, a verdict borne about by his most famous book, "Understanding Media," which turns 50 this year.
Here is a typical paragraph:
The movie, by sheer speeding up the mechanical, carried us from the world of sequence and connections into the world of creative configuration and structure. The message of the movie medium is that of transition from lineal connections in configurations. It is the transition that produced the now quite correct observation: "If it works, it's obsolete." When electric speed further takes over from mechanical movie sequences, then the lines of force in structures and in media become loud and clear. We return to the inclusive form of the icon.
Right.
Fortunately, though his prose was often turgid and elliptical, McLuhan's larger ideas were precise and prescient. He believed in technological determinism, the notion that human society is shaped most profoundly by its technologies. Specifically, he believed that "the nature of the media by which men communicate" was more important than the content of that communication. (This idea is the basis of his most famous aphorism: The medium is the message.)
As early as 1962, at the dawn of the computer age, McLuhan issued the following forecast:
The next medium, whatever it is — it may be the extension of consciousness — will include television as its content, not as its environment, and will transform television into an art form. A computer as a research and communication instrument could enhance retrieval, obsolesce mass library organization, retrieve the individual's encyclopedic function and flip into a private line to speedily tailored data of a saleable kind.
What McLuhan predicted was essentially the Internet circa, 2014.
McLuhan understood, long before the rest of us did, that our emergent technologies would change the way we think and act in the world. What mattered to him wasn't the substance of our correspondence, but the simple fact that human beings separated by oceans or even atmospheres could communicate instantly.
He also intuited that this sort of hyper-connectivity carried profound risks. As technology advanced, he argued that humans might very well become more primitive, psychologically and emotionally.
This is how McLuhan put it in his second most famous book, "The Gutenberg Galaxy":
Instead of tending towards a vast Alexandrian library, the world has become a computer, an electronic brain, exactly as an infantile piece of science fiction. And as our senses have gone outside us, Big Brother goes inside. So, unless aware of this dynamic we shall at once move into a phase of panic terrors, exactly befitting a small world of tribal drums, total interdependence, and superimposed co-existence.
Anyone who watches the steady paranoid thumping of Fox News, or even the local news, for more than a few minutes can hardly dispute the point.
All this being said, a number of McLuhan's assertions in "Understanding Media" come off as naïve or even foolhardy today.
For instance, McLuhan felt that technological advancements in communications would foster a "retribalization" of human life. He believed that television was such a powerful, immersive medium that it would connect the peoples of the world into a kind of "global village."
This is a lovely notion. But the central impact of television and the Internet has been to provide the illusion of genuine connectivity. Just because we choose to consume images of deforestation in the Amazon, or a drought-plagued refugee camp, or a bombed village, doesn't mean that we treat the inhabitants of these precincts as members of our tribe. For the most part — though we might not see it this way — we treat them and their plight as a form of entertainment.
McLuhan is one of those rare cultural figures who managed to serve as a seer to academics and executives, alike. Acolytes regarded him as a genius, imbued with prophetic vision. Critics derided him as a high-brow huckster who sold out by launching a second career as a business and advertising consultant.
They were all right. McLuhan — a devout Catholic who spent his career parsing the technology of a Godless age — embodied the paradoxes of modern Western culture. His most famous book remains a fascinating repository half a century later, full of pretentious mumbo-jumbo, sure, but also insights powerful enough to startle even the most jaded reader.
---
Related: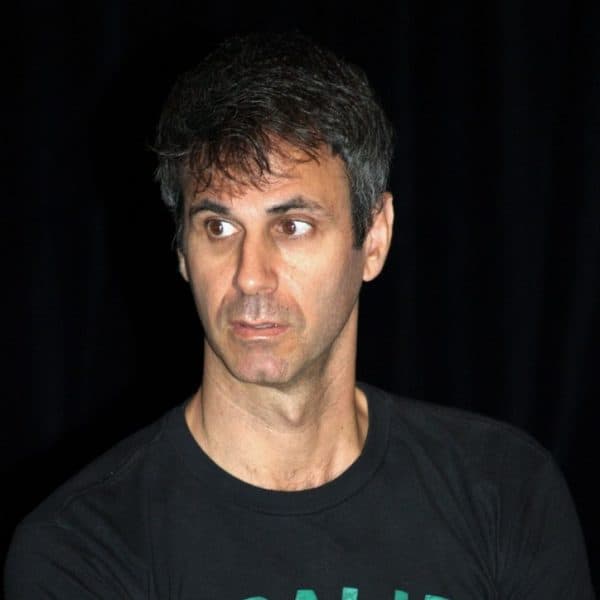 Steve Almond Cognoscenti contributor
Steve Almond's new book, "Bad Stories: What the Hell Just Happened to Our Country," is now available. He hosts the Dear Sugars podcast with Cheryl Strayed.