Not Without A Fight: The Push To Make Beacon Hill Wheelchair Accessible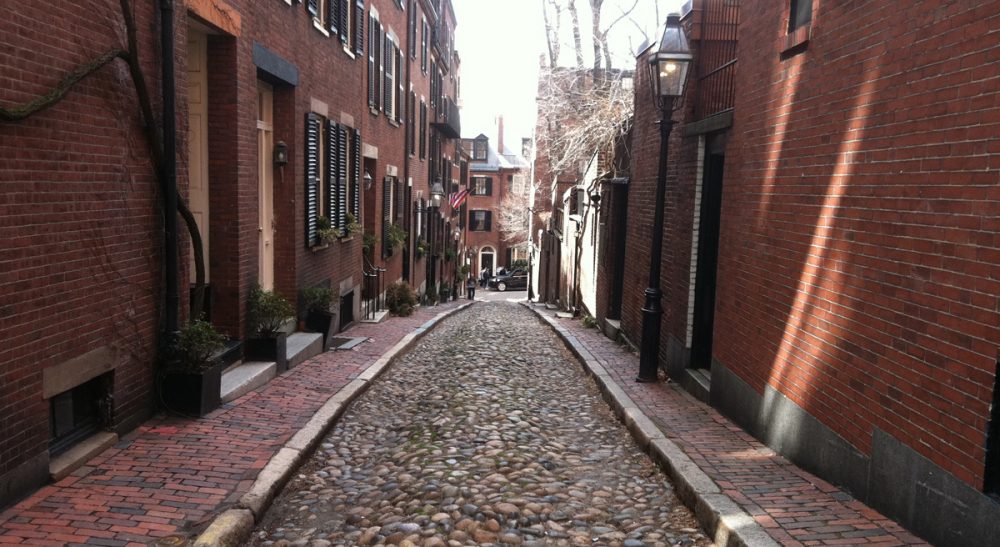 This article is more than 6 years old.
Thanks to an innovative program called Understanding Our Differences, my daughter's elementary school classmates have some idea how it feels to be blind, to have hearing loss and to live with physical disabilities. Together, they strained to read through a screen that clouded their vision. They tried communicating via sign language. They listened to a guest speaker describe life in a wheelchair. In other words, they imagined themselves living with disabilities.
Imagining what it feels like to be someone else is the first step towards caring about others. This is the basic concept behind the Golden Rule, good manners and socializing our children in kindergarten. It seems that some residents of Beacon Hill could have used a refresher in that basic lesson. They are angry with Mayor Marty Walsh for moving forward with the final steps of a 24-year plan to make their streets and sidewalks accessible and in compliance with the Americans With Disabilities Act (ADA) by installing 259 pedestrian ramps.
Perhaps if Understanding Our Differences had sponsored a workshop in Beacon Hill, it wouldn't have taken so long to clear the way for handicapped access in one of Boston's most beautiful neighborhoods.
In 1992, the city of Boston completed its ADA Transition Plan to make all city curbs wheelchair accessible. Neighborhood by neighborhood, the city has been implementing the plan. It came to Beacon Hill almost three years ago, and residents there have been fighting it ever since. Last December, the Beacon Hill Architectural Commission (BHAC) blocked a compromise plan. In July, Walsh had the city's Inspectional Services Department declare the neighborhood's sidewalks unsafe, overriding the BHAC. Construction is cleared to begin.
It is disgraceful that Beacon Hill residents have resisted this for so long, but they aren't alone. The ramp installation process in the South End and Back Bay met with resistance, too.
Beacon Hill needs to get over itself. What does it say about access (to government and beyond) that the crosswalk leading from the Boston Common to the front gate of our capitol building has no ramp? "Welcome to the State House! Watch your step on the curb, and tread carefully on the uneven bricks!"
When did pretty sidewalks become more important than the ability of everyone to use them? Have Beacon Hill residents become so used to their gorgeous surroundings that a pleasing aesthetic must extend to the very ground beneath their feet?
Lucky, indeed, are those who live in such a lovely place and enjoy such pretty sights and have no need for sidewalk ramps. Perhaps they don't appreciate their happy circumstances, being able to step over the uneven curbs without a second thought.
Most of us who are able-bodied and healthy take our good fortune for granted. We move freely around our neighborhoods without considering what it's like to be on wheels or to have trouble seeing or hearing.
When we spend time with people who use wheelchairs, we look at the world differently. Every curb, every stair, every "out of order" elevator is a major obstacle, often insurmountable. Such familiarity leads to compassion and understanding, because our better natures demand it.
Beacon Hill needs to get over itself. What does is say about access... that the crosswalk leading from the Boston Common to the front gate of our capitol building has no ramp?
I volunteered with Understanding Our Differences when the program came to my daughter's school, and the experience helped me better understand the challenges of living without sight. I get why visible curb ramps (and other tools like Perkins Braillers and white canes) are so important. These accommodations aren't all pretty, but they make life a lot more enjoyable for those who need them.
The same will be true of the new ramps in Beacon Hill. They will change the feel of the neighborhood for sure — it will become accommodating and welcoming for all. Those who need the changes to safely traverse these historic streets will be grateful. Those who don't need the changes should be grateful.
The installation of curb ramps is finally moving forward, but tomorrow the fight may be over entrances to retail shops (many of which require a step up over the threshold) or train platforms that are all on a flush level with the trolleys. Obstacles to full accessibility remain, both in Beacon Hill and in many other neighborhoods.
If we can imagine being in someone else's shoes — or wheels — perhaps modifications won't take so long next time.
And that would be a beautiful thing.
---
Related: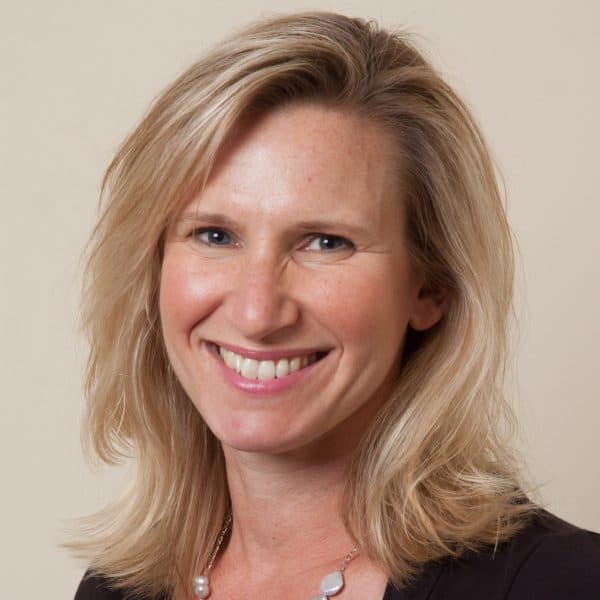 Laura McTaggart Cognoscenti contributor
Laura McTaggart is a U.S. Navy veteran and a management consultant specializing in nonprofits.