This Old House: Fisherman Brown's Cottage
The day my husband and I bought our house, the real estate agent gave us a loose-leaf binder with copies of maps and deeds dating back to 1735, when a fisherman named Joseph Brown built the Cape Ann Cottage.

For years we had looked at houses. We'd hoped to find a roomy, if neglected, Victorian that, with our efforts, might one day resemble one of the Gloucester houses celebrated by Edward Hopper. But "an antique?" That's how our agent described the tiny gambrel-roofed cottage. Seeing its exposed adze-hewn beams, wide pine floorboards and fireplace, we said yes immediately.
I had lived in other people's homes all of my adult life. Suddenly, I was not only a homeowner, but a steward of a piece of Cape Ann history. What does it mean to acquire a building with an historic marker posted on its clapboards?
We share our house with the presences of, among other owners, [John S.] Rogers, [Joseph] Brown, and Zachariah Dalton, 'a free black man and native of Gloucester,' and his son, Thomas. Also Israel Trask, a butcher...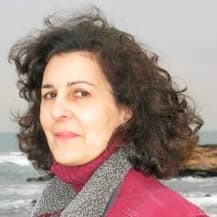 Susan Pollack Cognoscenti contributor
Susan Pollack is an award-winning journalist and author of the "Gloucester Fishermen's Wives Cookbook: Stories and Recipes."