Casinos: A Losing Bet For Massachusetts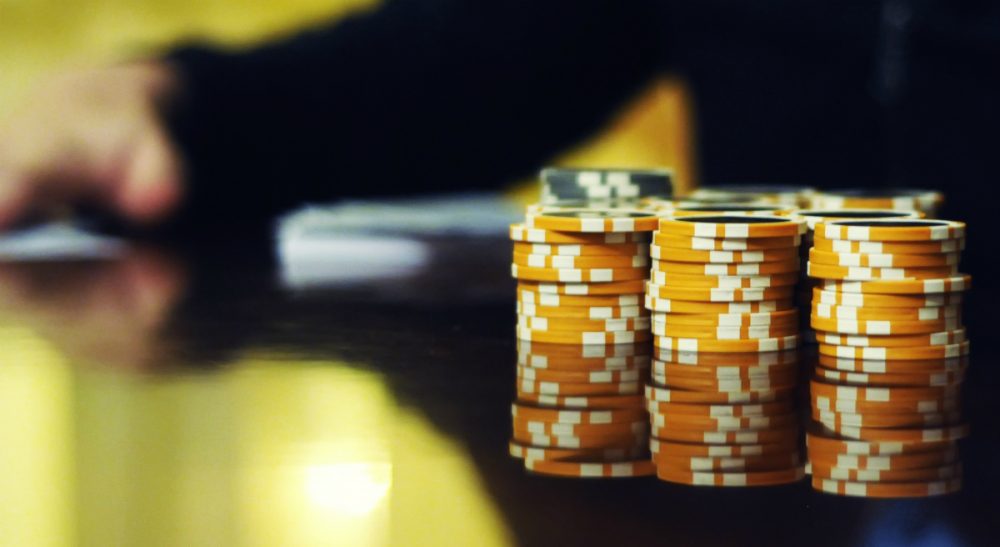 This article is more than 6 years old.
Casinos should have no place in Massachusetts, and Ballot Question 3 is our chance to stop them. (A "yes" vote on Question 3 says "no" to casinos and repeals the law that permits them.) If you care about the state's economy, jobs and the overall health of our state, this is not a close call.
Consider first that the casino industry is in decline. Moody's recently downgraded the industry's outlook from "stable" to "negative." Six out of 12 casinos in New Jersey have filed for bankruptcy; four large casinos in Atlantic City have closed this year, and another soon will. If Massachusetts tries to rely on casino revenue, it will become a stakeholder in the gambling industry itself, tied to failing casinos. Delaware has had to spend $8 million to bail out its casinos, and Rhode Island projects losses of over $422 million in casino revenue over the next five years.
If Massachusetts tries to rely on casino revenue, it will become a stakeholder in the gambling industry itself, tied to failing casinos.
Casinos harm their local economies. In its 3,000-page review of the economic toll that casinos take on their surrounding communities, the U. S. International Gambling Report series found consensus among 40 economists regarding casinos' net negative effect on economic development. No research study not affiliated with the industry-funded American Gaming Association has found otherwise. The Massachusetts Restaurant Association, the Boston Business Journal and the Wall Street Journal oppose casinos.
In Atlantic City, one-third of retail businesses closed within four years of casinos' arrival in 1978, when there were 311 taverns and restaurants. Twenty years later, there were 66.
In Norwich, Connecticut, median family income fell by $20,000 per year after a casino opened nearby. Mayor Wesley Johnson of Ledyard, Connecticut, the home of Foxwoods, says, "There has been no economic development spin-off from the casino." And a study by the Realtor Association of Pioneer Valley estimates that average home values near a Western Massachusetts casino could fall by as much as $3,300.
What of the argument that casinos create jobs? "Bogus," according to The Boston Business Journal, which debunked the claim that Massachusetts casinos will create 20,000 jobs, "…because the diversion of billions of dollars in one sector is destined to cause job losses in other sectors." And, most of the jobs that casinos do provide rank among the worst paying in America, according to Forbes Magazine. A full-time gaming dealer, for example, has a median annual salary of $18,480.
Slot machines generate 60 to 90 percent of casino revenue, but money dropped into slots does not stay local: It's shipped off to headquarters to the tune of $300,000 of foregone consumer spending per year, per slot machine. Those are dollars that are drained from and not returned to the local economy. As a result of that drainage, according to University of Illinois researchers, one job is lost per slot machine every year.
Casino proponents claim that a Massachusetts casino will prevent "leakage" of government revenues to other states. It's true that Massachusetts residents contributed approximately $77 million in gambling money to the Connecticut treasury in 2013. But only a fraction of that would be retained in Massachusetts if casinos opened here.
In fact, revenue projections for the Massachusetts casino deal are based largely on data from Las Vegas-style destination resort casinos, which bring in almost entirely outside money. Massachusetts casinos, in contrast, will draw mostly on local dollars, not dollars from other states.
Estimates of what casinos will add to state and local government revenues are inflated. Casinos in Massachusetts will cannibalize from the state lottery, which cities and towns depend on for discretionary funds for local services such as schools, police and fire protection, parks and public works. Even if every single gambling dollar now spent in Connecticut were to revert to Massachusetts, that would not make up for even a 10 percent decrease in lottery income. The former president of the Massachusetts Taxpayers Foundation has stated that cities and towns will see no new revenues as a result of casinos.
Meanwhile, state and local expenditures would increase for law enforcement and public safety, the treatment of gambling addiction and its consequences, unemployment benefits and subsidies for businesses adversely affected by casinos, and a multimillion-dollar regulatory apparatus just to keep an eye on the casinos.
Casinos hurt public safety. In Norwich, Connecticut, Driving Under the Influence (DUI) arrests doubled after Mohegan Sun and Foxwoods opened; today, nearly 25 percent of drunk driving arrests in the area involve casino patrons. One national study found that, within a few years of opening, casinos account for about 8 percent of the crimes in the counties they occupy.
...money dropped into slots does not stay local: It's shipped off to headquarters to the tune of $300,000 of foregone consumer spending per year, per slot machine.
Gambling addiction doubles within 10 miles of a casino. Casinos depend on gambling addiction and problem gamblers for their business success. They use marketing science to determine how best to attract those most likely to become addicted.
An estimated 20 to 40 percent of casino revenue comes from addicts. Overall, about 90 percent of casino profits come from 10 percent of their customers.
And gambling addiction can be devastating to addicts and their families. Gambling addicts have the highest rates of suicide of any addicted population, and personal bankruptcies rise by more than 18 percent in the area around a casino. Communities of color experience higher gambling addiction rates, even after adjusting for income, and casinos disproportionately harm the poor and vulnerable.
Some argue that this decision can and should be made city-by-city, not by state policy: "If Springfield wants a casino, it is Springfield's right to have one." This is not a matter for pure local choice, however, because the effects are not at all localized. The drunk-driving injuries and deaths won't be confined to Springfield; nor will be the larger Massachusetts state budget costs, the mental health burdens, the net job losses, or damage to the state's safety net. A Massachusetts city ought to have every right to build a local swimming pool but not to add a toxic chemical to our water supply or a casino to our Commonwealth.
So, what a deal! We have a chance in our state to invest in a declining industry that will harm our economy, reduce property values, kill more jobs than it adds, lower incomes, injure public safety, reduce net government revenues, increase a major mental health burden and selectively harm the poor.
Or, we can stop it.
---
Related: