4 Experiences That Contributed To Mayor Menino's Improbable Rise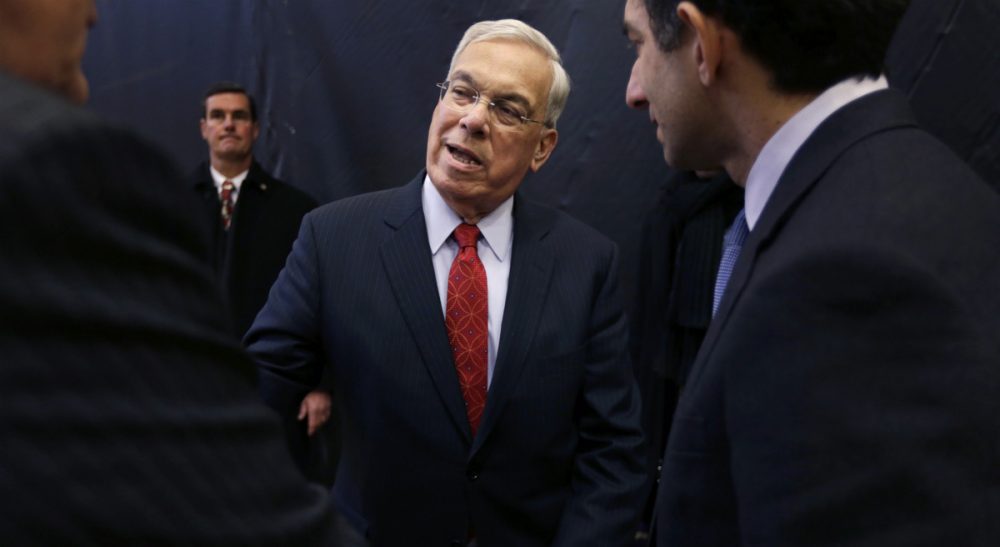 This article is more than 6 years old.
If you set foot in Boston during the past 20 years, you probably met Tom Menino. And once you met him, you were bound to fall in love with his understated charm and his underdog sensibility. Beneath his humility lay a truly gifted leader whose life experiences honed his talents in ways that made him the perfect fit to lead Boston out of its divisive past and through a renaissance.
The mayor connected with people in a unique way. It wasn't through soaring rhetoric or playing the politics of "us vs. them." He didn't believe in the former, and he had no use for the latter. Menino's relentless work ethic and omnipresence in the neighborhoods conveyed a signature personal touch. Quite simply, he cared about Boston in such a deeply personal way that it became clear he cared about each one of us in a personal way. It felt good to know the mayor was watching out for us, probably thinking about the conversation he just had with someone in a coffee shop or at a soccer field. We loved Tom Menino because of the way he loved us — like an older brother, father or grandfather would.
he was a political prodigy who developed one of the best political minds in the country.
The focus on Menino so often narrows to the already successful mayor who governed his last two terms as a living legend. Yet, four experiences that helped lead to his improbable rise tell the story of a gifted leader.
First, Tom Menino's political coming of age took place in the 1970s, when he was a personal aide to state Senator Joseph Timilty. That role gave Menino a ringside seat to Timilty's three mayoral runs against Kevin White. The White-Timilty battles, the fiercest the city will ever know, unfolded in the middle of busing and a depressed economy that stretched Boston to a breaking point. Menino entered office with an expert knowledge of the whole city and the political dynamics that shaped each neighborhood. His political instincts enabled much of his success, and, truth be told, he was a political prodigy who developed one of the best political minds in the country.
Second, a stint at the Boston Redevelopment Authority in the 1970s gave Menino great insight into the development process, the role of the business community and the inherent tension with neighborhoods. Prior to Menino, you were either a downtown mayor or a neighborhood mayor. To his credit, Menino was both, and he became the first mayor to preside over a development boom while avoiding major pushback in the neighborhoods. This was no accident.
Third, as a city councilor in the 1980s, Menino created and chaired the Ways and Means Committee, which gave him oversight for the annual city budget. Menino learned every nook and cranny of city government from the inside out. Before he took the corner office, Menino already knew how every city department was funded, operated, and could be changed to deliver better city services. Tom Menino was an urban mechanic when he became mayor. He knew it; the rest of us would soon find out.
Tom Menino was an urban mechanic when he became mayor. He knew it; the rest of us would soon find out.
Finally, Menino's own Boston story made him special. A working-class kid with a speech impediment, Menino knew what it meant to be laughed at, counted out and have doors closed repeatedly. This cruelty fed an insatiable work ethic that made him focus on results and not flash. It also fed a desire to help people in need. That made him uniquely able to connect with Boston's communities of color, particularly the city's black community, where he was beloved. If Bill Clinton was unofficially the first black president, then Tom Menino was easily the first unofficial black mayor of Boston. That says something astonishing about a young man who grew up in the midst of a Boston painfully divided along racial lines.
Tom Menino became mayor as a little known city councilor from Hyde Park whose most discussed quality was his mumbling. The reality is that no one had ever been better prepared to be mayor. We should all be thankful that in an age when politicians so often disappoint, Tom Menino made the most of his immense talents, led the city into national prominence, and gave her residents a quality of life that made Boston the envy of almost every other American city.
Rest in peace, Mr. Mayor, thank you for loving and leading Boston in a way that touched all of us.
---
Related: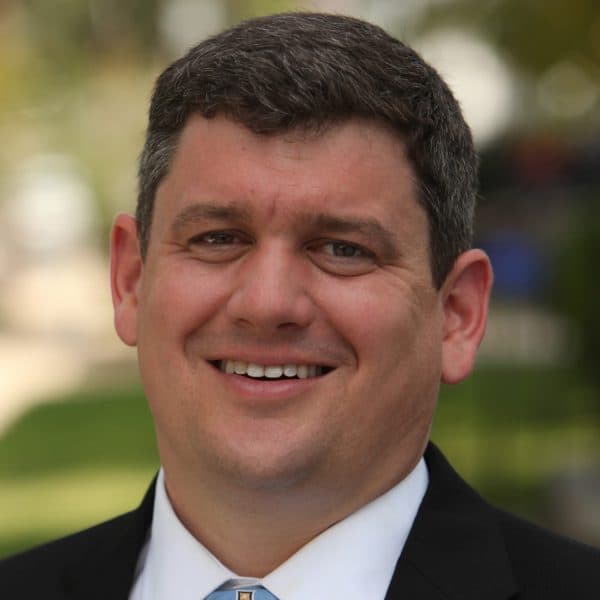 John Connolly Cognoscenti contributor
John Connolly is a former Boston City Councilor.