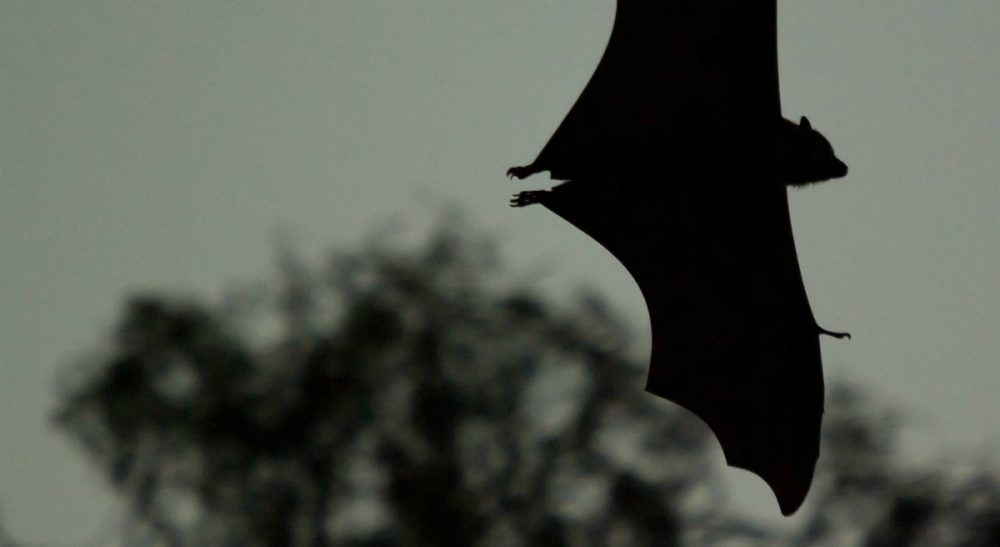 This article is more than 5 years old.
My first mistake was ever so slightly cracking open a window before we went to bed — the tiny window without a screen. My second mistake may have been the next day telling a friend about the bat that had swooped in and careened around our bedroom for some minutes at around 2 a.m., waking me from my sleep, causing me to wake my husband from sleep, causing us — after a certain amount of giggling with our heads under the covers — to jump up and race around, ducking the bat and opening all the windows and screens, exiting, shutting the door, and fleeing to the guest room for the night, leaving the disoriented creature to find its way out — we hoped.
As it happened, my friend, who attends adult music camps in places where there are lots of bats, knew that some are rabid. And, she knew the Centers for Disease Control has created a protocol about what you are supposed to do if a bat enters your room while you're sleeping: You can either capture it without touching it, kill it, and send it in to a lab to be tested for rabies. Or, since you cannot prove that you were not bitten in your sleep, you must immediately seek rabies treatment, because rabies is almost always deadly, and by the time you have symptoms it's no longer treatable.
I usually try not to 'gender' people's responses, but the bat incident was open and shut.
Initially I dithered. We spend time in Maine, and consider bats to be a part of any summer vacation — not so different from red squirrels that eat electrical wires, or carpenter ants that consume whole walls, or ticks that mess up your health in too many ways to count. But my friend emailed her daughter in medical school who also said we needed the shots, and by the next day I figured I better at least call my doctor's office. Their response was simple: if you don't have the dead bat, and you weren't awake when it appeared, you have to go to an emergency room. YESTERDAY!
I left work, called my husband, and corralled him to meet me at the emergency room. (Doctors' offices don't give the shots.) His position was simple: I'd know if I'd been bitten. I'm not getting treatment.  We signed in, waited, spoke with a nurse, waited, spoke with a young, severe resident, waited, spoke with a doctor. All pushed us to get treatment. Except for one older nurse who shrugged. She summered in New Hampshire, and always has bats in and out of her house. My husband felt confirmed by her view, and stuck with his "no." I felt cowed by all the strong opinions and took the treatment — which, should you ever have to, is not bad. I believe I had five shots the first day, four of Human Rabies Immune Globulin to stop the virus if there was a virus, and one of rabies vaccine. I had three other vaccines on three other days over the next three weeks. (I had to carry the vaccine in a cooler to the island we go to in Maine, and the health center there obligingly gave me the shot.)
The argument in favor of getting treated: The most recent statistic I could find suggests that a few years ago, 4.2 percent of bats tested in Massachusetts were positive for rabies, and that symptoms usually appear within a few weeks but can appear anytime up to seven years. In 2011, a South Carolina woman died, five months after she was first exposed while trying to get a bat out of her curtains. And in 2012, a Marstons Mills man died after he was bitten by a brown bat — and apparently did not know it. His was the first Massachusetts death from bat bite since 1935.
The argument against: A bat advocate website called Batworld, while suggesting that you should capture and test the bat if you were sleeping when it appeared, notes, none the less, that its sharp little needle teeth are usually felt. Batworld points out, "A person living in the U.S. is more likely to catch leprosy or the plague than to contract rabies from a bat."
A person living in the U.S. is more likely to catch leprosy or the plague than to contract rabies from a bat.

Batworld.org
I have health insurance, something for which I feel very grateful (even if our health care system sometimes seems like it was created by Monty Python). So, when the first emergency room billed $5,807 for my care, and $268.00 for my husband's (the cost of checking in then saying "no"), I only winced and sighed. When all was said and done, after eight injections at four different facilities, the total bill was $8,075.23. (That includes the $17 — total — charged by the Maine island health center to administer the final vaccine injection.)
Our insurance company discounted the charges, so I actually paid $2,568.83; my husband paid $150.29 for his non-treatment. We paid the bill with a combination of money provided by my husband's employer that is meant to fill part of the deductible, and with pretax dollars we had set aside. Unbeknownst to me, one hospital returned the electronic payment from the sub-contracted payer, so I got a threatening call "just trying to save me" from a collection agency. Sooner or later we'll sort it out.
I usually try not to "gender" people's responses, but the bat incident was open and shut. To a one, women friends said, "Of course you couldn't risk abandoning your grown children or your psychotherapy patients." Men friends looked approvingly at my husband and then asked me — incredulously, "You took the shots?"
---
Related: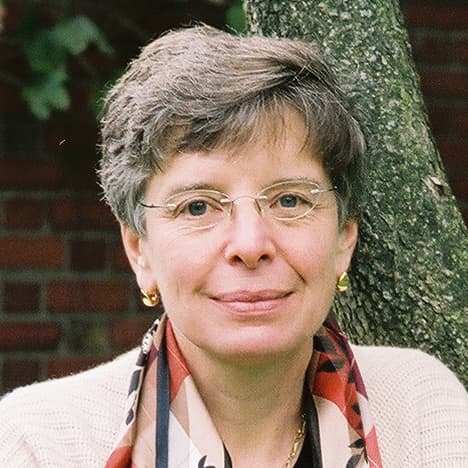 Janna Malamud Smith Cognoscenti contributor
Janna Malamud Smith is a psychotherapist and writer.