Computer Engineer Barbie: Not Just Anatomically Incorrect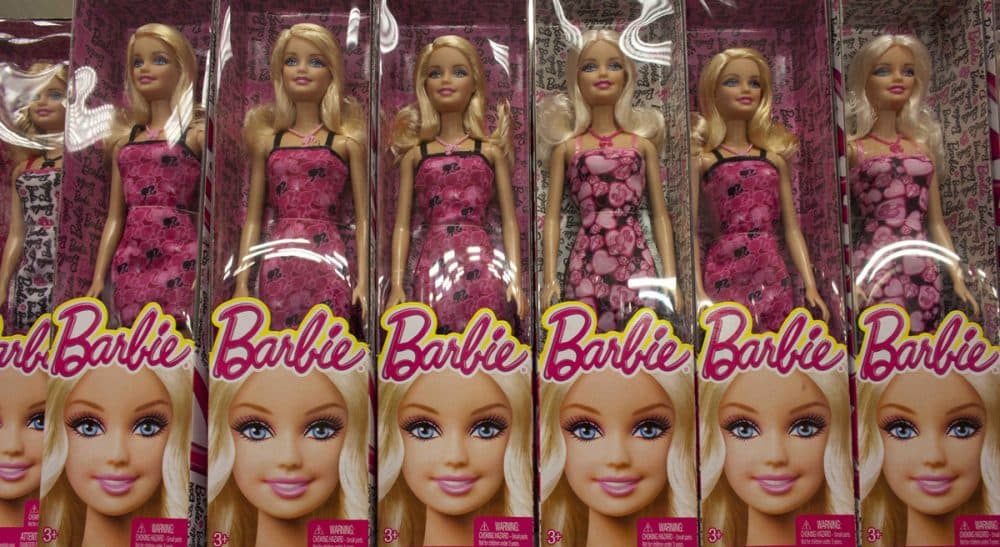 This article is more than 5 years old.
In 2010, Mattel asked what Barbie's next job should be: Architect? Environmentalist? News anchor? Surgeon? How about a computer engineer? More than 600,000 women and girls voted for the career of their choice on Barbie.com, Facebook or Twitter. Girls voted overwhelmingly for news anchor, but women voted for computer engineer.
Some of the women were members of Systers, an online group hosted by the Anita Borg Institute, which brings together computing women of all ages. As one Syster member blogged, "I'll be truthful — even though I have not played with a Barbie in many decades, I voted. I sent emails to friends and colleagues and encouraged them to vote."
In 2010, Mattel asked what Barbie's next job should be...Girls voted overwhelmingly for news anchor, but <em>women</em> voted for computer engineer.
Mattel designers consulted with the Society of Women Engineers and the National Academy of Engineering on Barbie's outfit. They decided on "geek chic:" black leggings and a tunic patterned with binary code under a waistcoat, accessorized with a hot pink laptop, a smartphone, a Bluetooth headset and pink glasses.
One woman in science who weighed in on what Barbie should wear was Dr. Erin Fitzgerald, a Department of Defense Technology fellow. On "Armed with Science: The Official Defense Department Blog," Dr. Fitzgerald wrote:
"It might seem silly to get excited about a new Barbie doll. But, to me, she will help reinforce in math-loving little girls that they, like Barbie, can grow up to be computer engineers. It has been well documented that in recent years far fewer women are pursuing computer science degrees, so such role models are very important. What Computer Engineer Barbie will do, I think, is broaden the realm of not only what is possible, but what feels accessible — being smart, confident, and tech-savvy without sacrificing femininity or fun."
Unfortunately, Mattel cared more about Barbie's style than her substance.
Last month, Gizmodo republished screenwriter Pamela Ribon's blog post slamming the picture book, "Barbie: I Can Be A Computer Engineer," in which she revealed that computer engineer Barbie designs games but needs help from boys to code them and unknowingly introduces viruses onto laptops. The book was published in 2010, but for many women who'd cast their vote in favor of computer engineer, Ribon's post was the first they'd learned of the fate of the doll for whom they'd had such high hopes.
In an open letter to Mattel President Bryan Stockton, Lucy Sanders, CEO of the National Center for Women and Information Technology (NCWIT), called on Mattel to remove the book from store shelves and take some positive action:
"'Barbie: I Can Be a Computer Engineer' reinforces stereotypes about what kind of people create technology. The book implies that women produce stories and design, while men do technical work. In fact, no part of the book suggests that Barbie can do anything but use computers. Instead, boys have to come to the rescue of the helpless girl. This representation is not simply a misrepresentation, but is harmful to the young girls who love Barbie and read Barbie books…We suggest that you replace the book with a story showing boys and girls in technical roles, interacting and sharing ideas respectfully, and making equal contributions to design, story, and coding. We also suggest that you hire a social scientist to review the work of your authors and developers to ensure that the explicit and implicit messaging Mattel conveys is consistent with the national need to create and support a highly-qualified, diverse, and effective computing workforce."
Mattel issued an apology on their Facebook page and removed "Barbie Is A Computer Engineer" from store shelves. But the company has been here before. In the 1990s, Mattel was skewered for having talking Barbie say, "Math class is tough."
Math class is indeed tough for many kids, male and female, but far tougher is the durable but erroneous perception that girls cannot handle it. Perhaps that's why female computer engineers voted to create a Barbie computer scientist in the first place: To show little girls that, no matter how tough math class may be, they can persevere and become a computer engineer, just like one of their favorite dolls.
It might seem silly to get excited about a new Barbie doll. But, to me, she will help reinforce in math-loving little girls that they, like Barbie, can grow up to be computer engineers.

Dr. Erin Fitzgerald
Mattel's Computer Engineer Barbie was a lost opportunity. In 1984, 37 percent of computer science graduates in this country were women. Twenty years later, that percentage has dropped to 18 percent. If we want to increase that number, we all need to work together. As a member of the Social Science Advisory board at NCWIT, I see firsthand the dedicated men and women who are working hard to change the message that girls get about computing.
Barbie is a powerful presence in the lives of many girls around the globe. I hope Mattel will join us in creating more positive portrayals of women in the computing field and in showing the economic and creative opportunities awaiting girls who become engaged in it. At the very least, Mattel should invest in making sure they never again circulate the same old stereotypes.
By the way, "Barbie Is A Computer Engineer" can be had, used, on Amazon, for $64.29. Apparently, some people still place a high value on sexism.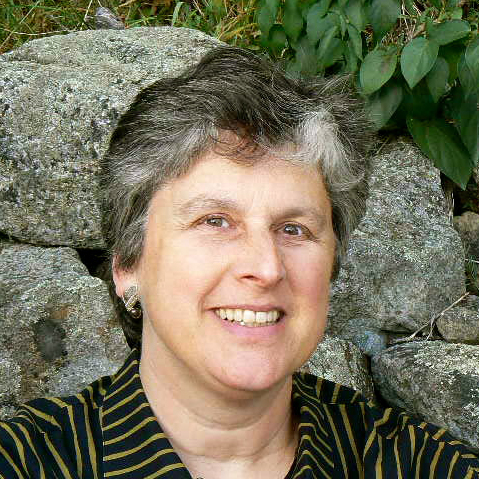 Sarah Kuhn Cognoscenti contributor
Sarah Kuhn is an associate at the Center for Women & Work, UMass Lowell, where she is professor of psychology. She uses social science methods to study work processes and the impact of computer technology in the workplace.