Celebrating A Season That Doesn't Have A Name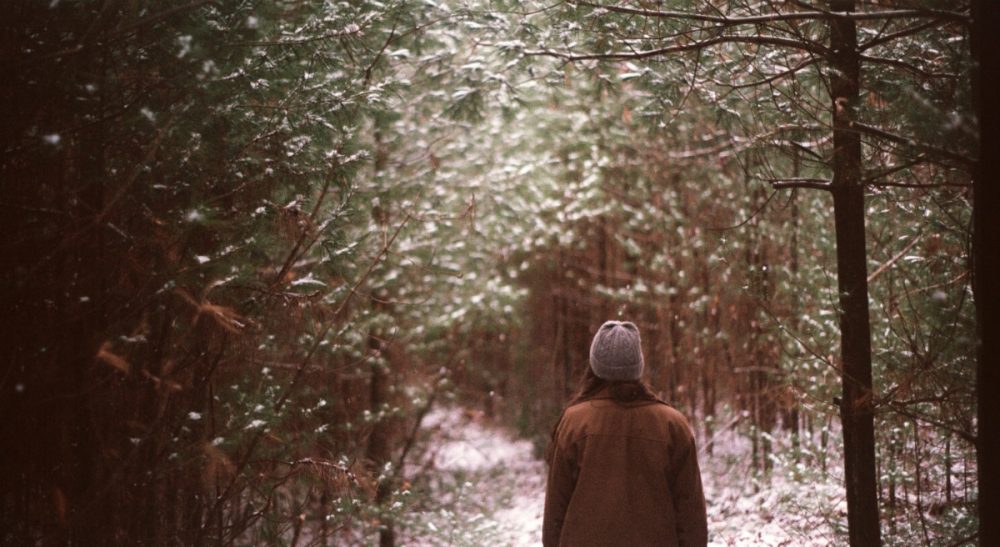 This article is more than 5 years old.
A precious silence has fallen. The leaf blowers have ceased their blasting, the wretched machines ruining the peace of morning, the productivity of afternoon, the respite of evening. I look forward to this period of bare trees, bare ground and quiet all through the noisy year.
The seasonal blast of snow blowers has yet to start and the sinister drone of air conditioners ceased just a few months ago. We are in a brief, short silence. I stand in my scruffy bare yard, which seems newly spacious and airy, and can hear the chirp of sparrows, the chip-chip of cardinals and the long, astonishing, Gershwin-like medleys of mockingbirds. I can watch the persistent leaves on a grand old stubborn oak waft to the ground, marking the transition to winter.
My old house just outside Boston is surrounded by native maples and oaks, dogwoods and Japanese maples, and street trees ranging from diminutive flowering cherries to massive copper beeches. A week ago my town did its last "curbside yard waste pickup" of 2014, a humble ceremonial occasion. Burly public works guys hurled thousands of 30-gallon paper sacks of leaves into haulers, delivering them to the city yard, where compost is made for residents, our labors turned to soil.
Raking, by which I mean quietly gathering every single leaf with a tined, long-handled instrument as opposed to loudly propelling them with a power tool, is not for everyone. Silence, once free, must these days be earned. Raking is not quick nor easy, especially as I get older. But there is a lovely rhythm in the movement. Graceful turns and almost-arabesques can be made in the driveway and on the lawn, assembling the piles. The whole-body-stretch of dragging the pails and barrels and bags feels good, a counterpoint to the stooping and lifting.
Snow blowers and plows will be here soon, along with the sound and fumes of car tires spinning in driveways, along curbs and in slushy parking lots. We have short days to enjoy this peace.
It is a pleasure to be outside in the quiet, day after day, or night after night, learning the valences of leaves after rain and the technique of raking when the leaves are sodden but stay in place — best to heap these masses to the tops of inclines so the piles drain and compress, and only then pack them into bags.
Different species of trees' leaves vary enormously and behave differently as they decompose. The small serrated ovals of zelkovas dry to weightless wisps. The etched edges of maple leaves roll inward like enchiladas. Oak leaves, especially the reddish-brown giants from Northern Reds, are outrageous, the stuff of animated cartoons — bigger than my hand, leathery and thick, their multi-pointed perimeters fixing them into positions that become frozen flags in winter.
The practice of raking confers privileges, professions and art, though like all practices — meditation, exercise, cooking — it must be done frequently to become effective. I rake every day starting in late September through early December. During this regimen, I become intimately acquainted with trees and the effect of weather on them. I become a leaf scientist, a leaf nanny and most ridiculously, an unseen leaf dancer, in the privacy and darkness of my back yard.
For many years, my next door neighbor and I raked at night. In the beginning, she would turn on her patio lights, which extended to my yard. Then we left it up to streetlight, and in the apotheosis of our ritual, moonlight. When night fell, we would go forth in our adjoining yards and listen for each other's rakes scratching through dry shrubs and tangled lawns, along sidewalks, driveways and porch floors. Rasp, rasp, rasp. Mostly we did not speak though occasionally, there would be some kind of absurd hello.
No opening salutation, just her voice out of the dark, "Don't you love this?"
Snow blowers and plows will be here soon, along with the sound and fumes of car tires spinning in driveways, along curbs and in slushy parking lots. We have short days to enjoy this peace.
If you decide you like it, you might choose not to snow-blow or snow-plow this winter, but instead, to shovel, no matter how deep the snow. The sound of shoveling is gentle. (A good training for it is raking!) You would add to our dwindling, precious reserve of silence, during the day and holy night.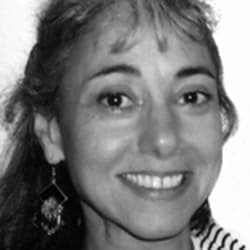 Lynda Morgenroth Cognoscenti contributor
Lynda Morgenroth is a writer and teacher with particular interests in art, nature and memory.