It's Cool Hunting Season: Social Trends To Watch For In 2015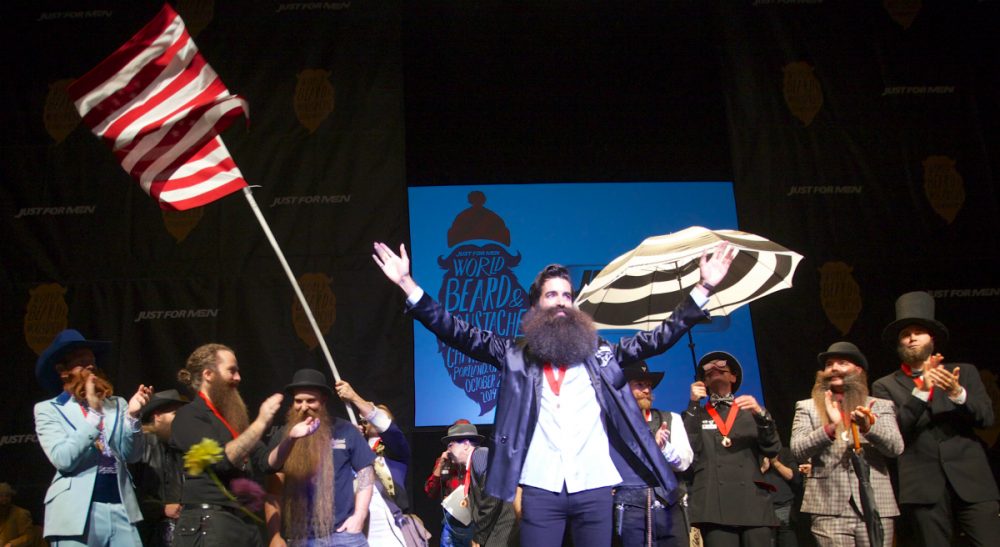 This article is more than 4 years old.
Most cultural trends are passé by the time I hear about them. Thus I was recently excited to learn about Bristlr, a brand new mobile hook-up app intended to help women (and presumably, gay men) find the bearded Lumbersexual of their dreams. Finally I'm ahead of the curve, I thought, in the know, a fashion cognoscente. But my pride was quickly dashed when I discovered that even print publications like The Atlantic had already written about the angst motivating young men to once again grow beards, wear flannel and drink home-brewed beers. Wait Wait, Don't Tell Me had already satirized the newest fashion accessory — beard baubles — and MTV had thoughtfully assembled a list of last-minute gift ideas for the urban woodsman.
Nope, clearly I am no Cayce Pollard, the cool-hunting heroine of William Gibson's 2003 dystopian thriller, "Pattern Recognition," a marketing consultant whose job was to detect emerging fashions and trends. But Gibson was merely reflecting reality, not inventing it. That's right. Many large ad agencies and brands have futurists or market researchers who spend their days observing what young people in Asia are wearing; what celebrity chefs in Sweden are foraging; how urban professionals are commuting; which artists are partnering with which retailers to create the latest immersive brand experience. They study business trends, sales figures, purchasing power. They sip the newest tea and try, through a mix of intuition and clear-eyed data analysis, to read the tea leaves. And after all is said and done, they issue reports about what trends to watch for in the coming year.
As futurist Lucie Greene explains in her introduction to one such document, "…we're all about change – what's new, what's next and, more important, what it means. What does change say about consumers, their outlooks today and their evolving behaviors and aspirations?" Businesses pay large sums of money for these trend forecasts because they want to understand which waves to dodge, which ones to ride and which ones to try to create from a small, lone splash. Or, as Greene's company describes it, to "convert cultural shifts into opportunities."
Millennials and their successors, Generation Z, are forging a new culture in which access trumps ownership, sustainability supersedes convenience, and yes, beards are once again groovy.
I've been reading several of these prognostications in the past few days. Judging from JWTIntelligence's collection of 100 emerging trends, we — by which I mean "consumers," since whatever else we are, we're almost inescapably that — are environmentally conscious and increasingly committed to sustainability. We're riding bikes and eschewing cars in record numbers. We're not washing our jeans and we're using dry shampoo to clean our hair. Hip diners in Melbourne are sipping the soup made from the animal bones discarded by other restaurants. We're recycling everything because "reuse has become aspirational."
And spiritualism? Apparently it's "gaining mainstream awareness, and new platforms, stores, brands and publications are reinterpreting it for young, hip Millennial audiences." Hence the debut of a new "concept store" in London that "claims to 'redefine luxury' with jewelry, clothing and apothecary goods that are intellectually, spiritually and aesthetically uplifting." Mindfulness is also becoming a hot, if rarified, product. Exhibit A: An invitation-only meditation studio where New York fashion and technology entrepreneurs can close their eyes, breathe their own fumes, network and serenely advance their careers.
But don't mistake this hankering for calm commercialism with complacency. No, it turns out that we also want to leave our comfort zones. We want to be challenged with edgy, immersive synthetic experiences (offered up in retail establishments, of course), such as the invitation to dine on meals dressed up as road kill at an invitation-only supper club in Los Angeles. We're ready to ponder our mortality, as evidenced by the success of recent exhibits and design magazine spreads featuring mourning attire, images of the afterlife, and "the world's most avant garde funeral architecture."
I confess — I feel scornful when I read manufacturers being praised for making their goods available only on their websites, "allowing products to be wrapped in storytelling and not diluted by second-party retail." But I can't be entirely dismissive. Amidst all the silly ephemera in this report and others like it, what emerges with startling clarity from all the marketing jargon are real social trends that have authentic roots and long-term impact.
These trend-watchers and cool-hunters are exploring our growing reliance on "cognitive technologies" like Siri and Amazon's Echo, acknowledging the rise of a new (albeit diluted) form of feminism. They are challenging demographic stereotypes, and explaining the nascent convergence of commerce and philanthropy. They are identifying movements that will transcend and outlive the commercial yokes in which businesses will try to constrain and monetize them. Read enough of these predictions and you'll see a truth both painful and liberating: Millennials and their successors, Generation Z, are forging a new culture in which access trumps ownership, sustainability supersedes convenience, and yes, beards are once again groovy.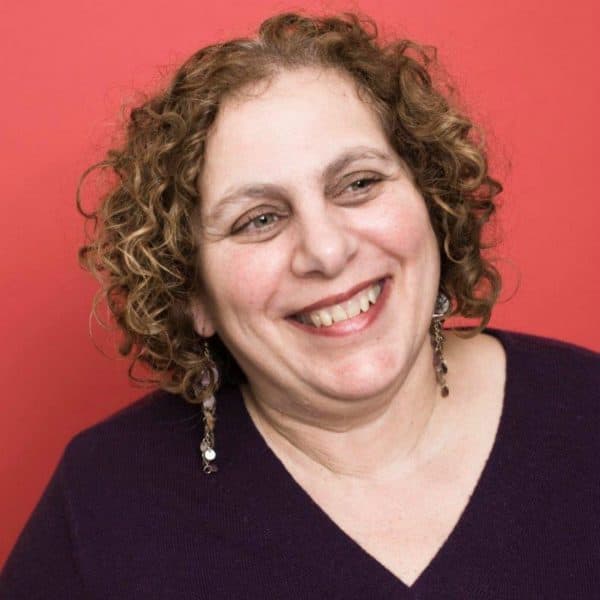 Julie Wittes Schlack Cognoscenti contributor
Julie Wittes Schlack writes essays, short stories and book reviews for various publications, including WBUR's Cognoscenti and The ARTery, and is the author of "This All-at-Onceness" (Pact Press, 2019).