Charlie Hebdo And The State Of Satire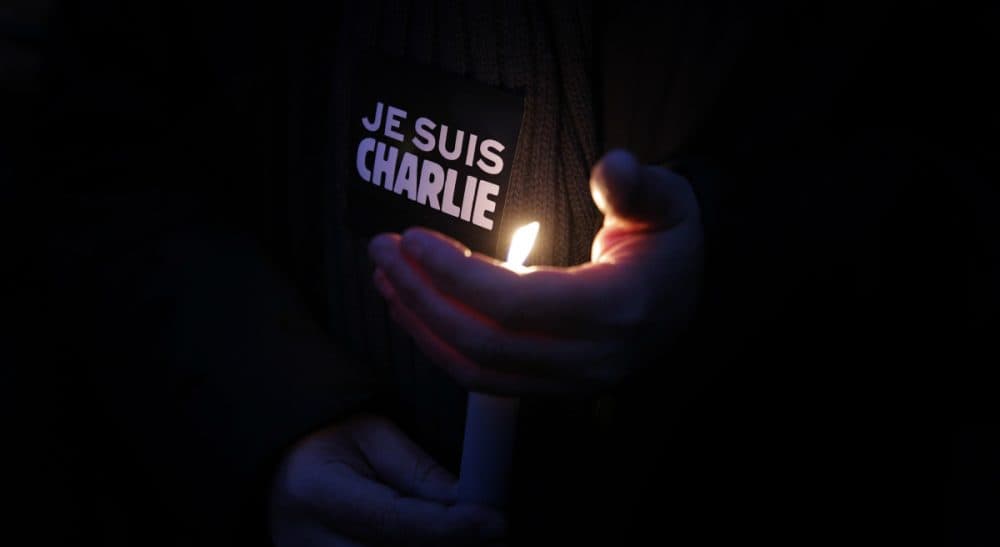 This article is more than 6 years old.
Everyone should be horrified, but no one should be surprised by the massacre of Parisian journalists. The potential risks of satire have been clear since the 1989 fatwa against Salman Rushdie, the 2004 murder of Dutch filmmaker Theo Van Gogh, and violent responses to the 2006 Mohammed cartoons. The Charlie Hebdo journalists were not the first and won't be the last people murdered, or threatened with murder, for the crime of giving offense.
It may be tempting to blame this campaign of violence and intimidation on religious fundamentalism or what Rushdie condemns as "religious totalitarianism." But there are also strong secular forces behind increasingly virulent hostility to "offensive" or "hateful" speech, in the U.S. and Western Europe.
There is a terrible irony in the drive to repress offensive or allegedly discriminatory speech, in the interests of civility and keeping the peace.
"(T)his barbarism fits a depressing pattern in modern Europe," British journalist Brendan O'Neill observes. "It speaks to the modern trend for seeking to destroy, crush or censor commentary, art or literature that offends small groups of people. It is a more extreme form — a far more extreme form -- of something that has become tragically commonplace: the waging of intolerant wars against things judged by certain people to be offensive … The Paris massacre is a fouler, bloodier version of this urge to destroy material that offends people's sensibilities."
Western European countries sometimes codify this "urge," enacting laws against hateful or offensive speech. Britain outlaws "stirring up" racial or religious hatred, a vague prohibition that could conceivably apply to Charlie Hebdo-like cartoons: In 2009, a British couple were prosecuted for insulting a Muslim guest at their hotel and calling Mohammed a "warlord." (They were acquitted but ruined financially by the prosecution.) France outlaws racist and anti-Semitic speech, as former Dior designer John Galliano can attest. In the U.S., where the First Amendment limits government control of speech, censorship flourishes in the private sphere of college and university campuses, where repressive speech codes reflect and reinforce the belief in a right not to be offended.
Still, the view of offensive speech as a civil rights violation prevails off campus as well, even among people who consider themselves civil libertarians. Considering the culture of grievance that provides some context for the Charlie Hebdo murders, I couldn't help but recall the ACLU's hesitancy in responding to the Mohammed cartoon controversy in 2006. Questions about the ACLU's obligation to speak out in defense of the right to satirize religion and deeply offend believers inspired an informal debate on the national board (on which I served at the time).
"It might have been the right decision for the (national) ACLU to remain silent in this debate," one board member opined, criticizing a strong defense of free speech issued by the Massachusetts ACLU as "too knee-jerk, given the complexities of the issue." What were those complexities? They included the "right" of religious minorities to be free of bigotry and discrimination, as if speech itself were discriminatory. Or as another board member wrote, "The issue here seems to me to be one of respect for religious preference, customs, mores, etc. It also is indicative of how rights should be balanced with responsibilities."
I mention this debate about the cartoon controversy not to question the ACLU's commitment to free speech but to point out the shakiness of protections for speech deemed hurtful to disadvantaged or demonized minorities. The sympathy expressed by some ACLU leaders for people asserting a right not to be offended is a sobering measure of support for a culture of censorship.
It regards religious satire as a form of religious bigotry and a threat to religious freedom. But there's an alternate view of satire as a form of social acceptance, a view articulated by Flemming Rose, who published the Mohammed cartoons. Satire can also be an acknowledgment to a minority group that "you are one of us," he suggests: We all make fun of each other and now that you have joined our society, we will make fun of you. Satire can be a backhanded welcome to freedom and equality.
When the freedom of one group (or person) requires the censorship of another, then freedom of conscience is on a collision course with itself.
But if, instead, you equate satire with bigotry and insist that freedom requires suppressing it, then none of us will ever be free. When the freedom of one group (or person) requires the censorship of another, then freedom of conscience is on a collision course with itself.
Besides, I can't imagine a heterogeneous society not marred by some prejudice. It's human nature: most of us tend to form groups (religious or otherwise), conform to group norms, take pride in our membership, and consider our group superior or at least preferable to others. These tendencies are hardly moderated when people believe that their collective articles of faith derive from God and eternal salvation requires adherence to them.
I'm not suggesting that we should simply resign ourselves to prejudice or tribalism without trying to ameliorate their destructive effects. But it is dangerously utopian to try to eradicate them. There is a terrible irony in the drive to repress offensive or allegedly discriminatory speech, in the interests of civility and keeping the peace. As the murder of satirists attests, it's not offensive speech that condones violence so much as a belief in the right to silence it.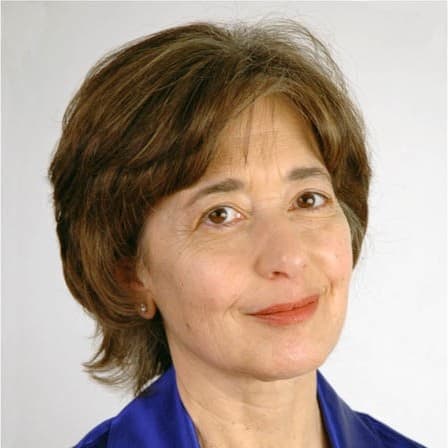 Wendy Kaminer Cognoscenti contributor
Wendy Kaminer, a lawyer and social critic, writes about law, liberty, feminism, religion, and popular culture and is currently a correspondent at The Atlantic. Her latest book is "Worst Instincts: Cowardice, Conformity and the ACLU."