Putting Time On Their Side: The Case For A Longer School Day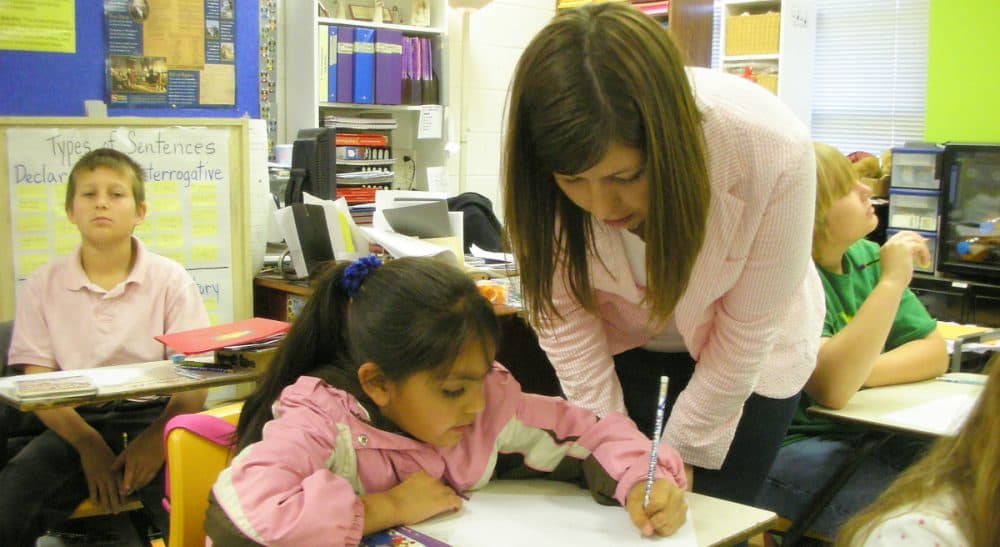 This article is more than 6 years old.
For many of Boston's elementary and middle schoolers, the day ends by 2 p.m. When the closing bell rings, some of those students will be fortunate to attend after-school activities, while others will go home alone or hang out with friends. Such unstructured time, research suggests, is neither enriching nor safe. As wealthier families invest more than ever in learning and enrichment opportunities during the summer and after school to augment their children's educations, poor students are falling further behind. At stake is a broader educational experience necessary for success in higher education and the workforce. The learning opportunities that low-income students have in school must be expanded if we are ever going to close these achievement and opportunity gaps.
In December, Mayor Marty Walsh and Boston Teachers Union President Richard Stutman announced their commitment to extending the school day for 60 Boston schools by 40 minutes over the next three school years. That means nearly one additional month of instruction per year.
Boston is right not to leave this valuable time untapped.
Schools across the commonwealth — in Boston, Fall River, Lawrence, Revere and other communities — have already shown that a longer school day can improve student achievement, provide fun and engaging learning opportunities, and keep children safe while their parents are at work. In Boston, there are more than 40 schools, both district and charter, that are operating with expanded schedules. Many of these schools stand as models for what can happen when more time is used well.
Yet simply tacking more time onto the existing school day is not good enough. Mayor Walsh, Interim Superintendent John McDonough and BTU President Stutman have worked hard to build consensus around the idea that the new schedule must allow for a true school redesign that better meets the needs of students and teachers.
Teachers have demonstrated their support resoundingly: In January, 800 teachers voted 4-to-1 in favor of the additional time. The Boston School Committee also approved the plan.
For more than a decade, calls for accountability have led to an almost myopic focus on proficiency in reading and math, to the detriment of other valuable subjects, such as social studies, science, foreign languages, music, art and physical education. With a longer, redesigned schedule, schools can make sure that they are preparing their students for success in reading and math without making these tradeoffs.
Survey results show that teachers in Massachusetts and across the country consistently report not having enough time within the school day for such crucial activities as collaborating with their colleagues on lesson-planning or reviewing student progress together. This challenge is particularly acute in the face of new teacher evaluation systems, which hold teachers accountable for specific student achievement gains. A longer school day means more time for teachers to work together to improve their craft.
...a longer school day can improve student achievement, provide fun and engaging learning opportunities, and keep children safe while their parents are at work.
A longer, thoughtfully designed school day enables higher quality teaching and learning. It means increasing the likelihood of delivering a broad, rich curriculum that engages students and addresses their individual learning needs. It can strengthen teacher professional development and ensure that teachers can regularly review how students are progressing. All of this adds up to increases in student achievement. Quantity and quality are inextricably bound.
The task now is for each school community to determine how best to use the additional time. Soon, the schools moving forward in the first round will be announced. Over the next three years, each new group of schools will develop their expanded learning redesign plans. Teachers and parents should be active participants in the process, because they have the best understanding of their schools' distinct needs.
In the 21st century, preparing students for success in higher education, careers and life takes more time than the traditional school calendar of 180 six-hour days allows. By agreeing to move forward to create a longer school day, Boston's teachers and city leadership have taken an important step towards giving Boston students the time they need to succeed.