Opening The Taps: The Case For Water Affordability Legislation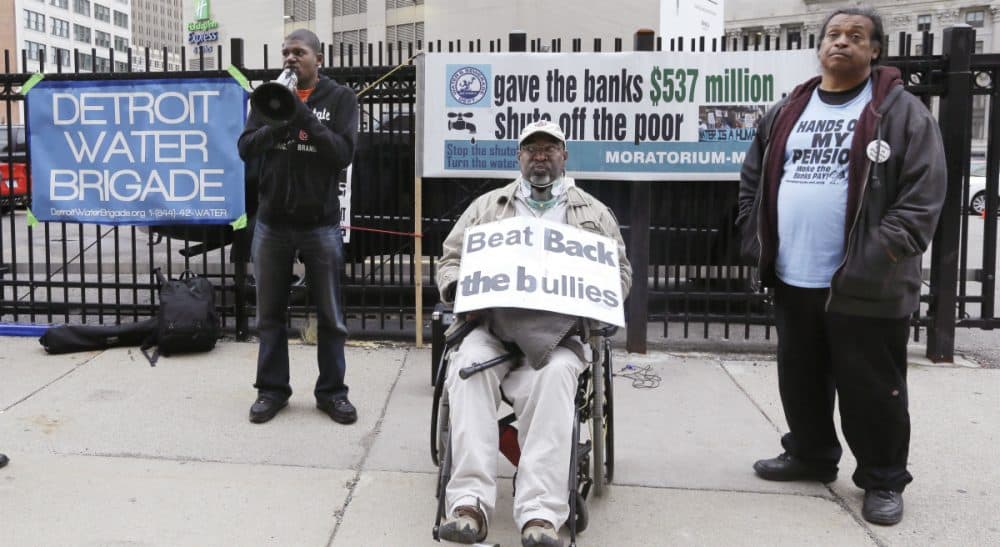 This article is more than 5 years old.
Take a moment to consider how many times you use water for your basic needs: to drink, prepare food, shower, or use the toilet. Now imagine turning on the tap and finding no water — for days or even months. Many residents of Detroit experienced this nightmare. In 2014, more than 27,000 people had their household water supply terminated for outstanding bills, often with little or no notice. These water shut-offs, which occurred in a city where nearly 40 percent of the population lives below the poverty line, sent shock waves across the country and the globe. How could the wealthiest nation in the world allow its citizens to go without water? This World Water Day, March 22, there is an urgent need to re-examine the domestic laws that protect access to safe, affordable drinking water.
A person should not have to choose between putting food on the table, buying needed medicines or paying the water bill, but many in our country do.
Water is essential for life, health and human dignity. According to a recent medical journal poll, the provision of household water and sewer piping was voted "the most important medical milestone since 1840," ahead of other significant advances such as antibiotics, anesthesia and vaccines. Access to water is particularly critical for families. Under state child neglect statutes, children may be removed from their homes for unsanitary conditions. Children who smell for lack of bathing may be less likely to go to school. Other vulnerable populations such as the elderly and disabled are also disproportionately affected when access to water is limited. A person should not have to choose between putting food on the table, buying needed medicines or paying the water bill, but many in our country do.
Water rates have skyrocketed across the nation in recent years for a number of reasons. Fewer federal and state grants, stringent water quality laws, and security measures taken after the attacks on September 11, 2001 continue to drive up costs. Some utilities, like the one in Detroit, also engaged in bad financial deals that both increased the cost of supplying water and resulted in massive layoffs. Because utilities have fixed operational expenses, water rates have risen despite a conservation-driven drop in residential consumption.
Unfortunately, the cost of water will continue to rise. With the American Society of Civil Engineers issuing U.S. water infrastructure a D rating, long-overdue upgrades must be made. Many long-time residents of Massachusetts are likely familiar with this situation. Until two decades ago, raw sewage was dumped directly into the Boston Harbor. Cleaning up "the dirtiest harbor in America" required a significant investment in infrastructure, which in turn increased our water rates. Yet as Representative Mike Capuano has argued, people seem more willing to spend money purchasing bottled water than fixing our crumbling pipes, which are underground and invisible.
The rising cost of water will no doubt place significant strain on the thousands of Americans who struggle to pay for this vital resource. In Detroit, for example, where water rates have climbed nearly 120 percent over the past decade, some low-income households now spend more than 20 percent of their income on water and sewer services. In Boston, a local non-profit organization wrote a report on "The Color of Water," which examined data from the Boston Water and Sewer Commission and determined that "for every 2 percent increase in people of color by ward, there is a 3 percent increase in shutoff notices."
While we have national programs designed to make energy, food and housing affordable, we have no similar program for water.
Although the EPA has voluntary guidelines suggesting that a household spend no more than 2.5 percent of its income on a water bill, no national program exists to help low-income households cover the costs of water and sewer service. Some states and municipalities assist poor families with their utility bills, while others have programs that prevent service termination if the household contains vulnerable populations, such as children or elderly or disabled individuals. In Massachusetts, we are relatively lucky, because we have state laws and utility policies that offer some protections. In fact, Mayor Marty Walsh recently announced that the Boston Water and Sewer Commission will boost the water discount for all senior and disabled homeowners to 30 percent. However, not all states and municipalities have similar programs, and even those that exist are far from sufficient to cover the magnitude of the problem.
The time has come to invest in our water and sewer infrastructure and in our communities. We must pass national legislation that guarantees access to at least a minimum amount of water for drinking, hygiene, sanitation and other basic needs. While we have national programs designed to make energy, food and housing affordable, we have no similar program for water. In parallel, we must also increase funding for water and sewer infrastructure in order to help struggling utilities effectively provide access to this critical resource for everyone. Considering the fundamental role of water for life, health and maintaining family unity, how can we afford not to?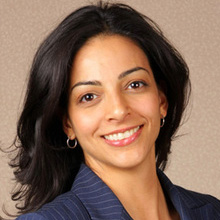 Sharmila L. Murthy Cognoscenti contributor
Sharmila L. Murthy is an assistant professor at Suffolk University Law School.