A Jesus For Christians, Jews And Atheists: A Look At James Carroll's 'Christ Actually'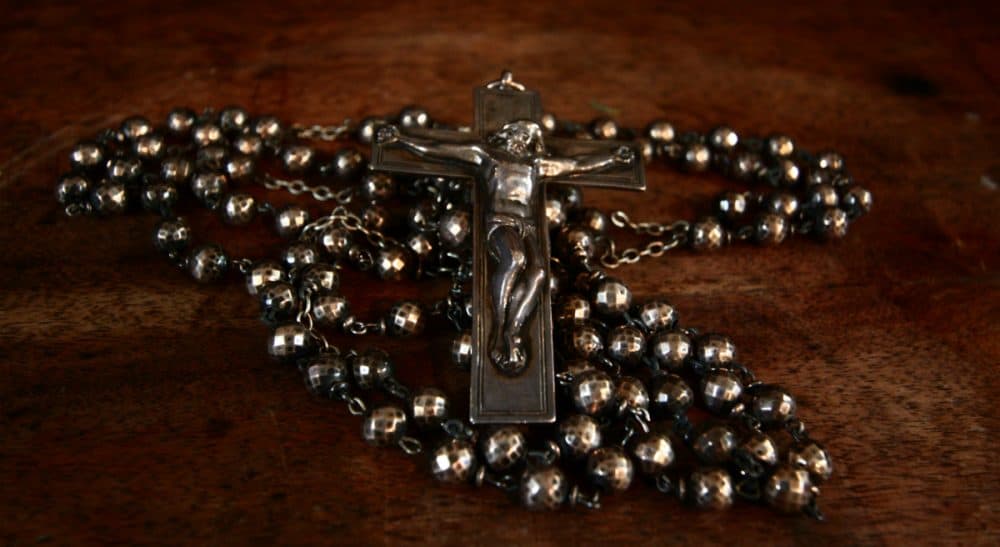 This article is more than 6 years old.
The harmony of Easter and Passover on the same weekend this month papered over the tragic divisions this time of year conjures. Christian belief in the resurrection of Jesus of Nazareth, the joyful point of Easter, was the deal-breaker that split Jesus followers from their Jewish brethren almost two millennia ago. Thereafter, Christians contributed to centuries of lethal anti-Semitism that culminated in the Holocaust.
"Jews, early and late, right down to the present, have seen the Resurrection of Jesus and its promise of resurrection for all who call upon him as an obliterating break with the tradition of Israel," James Carroll writes in his recent book, "Christ Actually." While "contemporary Jews are too polite to put it this way," he adds, "ordinary Christian divinity claims for Jesus amount to idolatry."
Carroll wants his fellow Christians to recognize their error -- certainly moral but also historical -- in demonizing Judaism, the lifelong religion of Jesus and his early disciples.
A former Catholic priest and current Boston Globe columnist, Carroll wants his fellow Christians to recognize their error — certainly moral but also historical — in demonizing Judaism, the lifelong religion of Jesus and his early disciples. Yet one of this book's many valuable observations will surprise Christians and Jews alike: the divine messiah was a Jewish invention, long before Jesus was born. Odder still, that observation leads to a Jesus in whom even atheists can believe.
Obviously, Carroll isn't suggesting that Jews convert and accept Jesus's physical resurrection. After all, he doesn't. We'll never know exactly how Jesus's followers experienced his rising from the dead, he writes, "even if, taking our own scientific worldview seriously, we can be certain that it was not bodily resuscitation." Yet St. Paul, the earliest New Testament author and a devout Jew (the Jesus movement was a Jewish sect for decades after the crucifixion), declared that the Lord was "raised on the third day in accordance with the scriptures." I add the italics to stress a point that many Christian readers likely miss, and that Jews who don't read the New Testament wouldn't know: Paul is saying that Jewish scriptures, the only ones he knew in those pre-New Testament days, foretold Jesus's rising.
Chief among those scriptures, says Carroll, is the Book of Daniel, written a century and a half before Jesus and the most influential Jewish text in the Nazarene's and Paul's time. The prophet Daniel tells of how "I saw in the night visions, and behold, with the clouds of heaven there came one like a Son of Man, and he came to the Ancient of Days [God] and was presented before him." Coming in clouds is a frequent reference in the Hebrew Bible to divine figures, Carroll says, and Daniel says this divine Son of Man is given "everlasting dominion." Of course, the New Testament Gospels frequently accord Jesus the Son of Man title.
Not all Jews embraced this divine messiah, but the point is that ancient Jewish thought was far more diverse than laypeople assume. Illuminated by painstaking scholarship, Carroll walks readers through the whittling of Judaism to two schools — Jesus followers and the ancestors of today's rabbinic Judaism — because of an ancient holocaust: over seven decades beginning in the year 66, the Roman Empire annihilated countless Jews (perhaps a comparable percentage to what the Nazis killed, Carroll says) as emperors crushed Jewish rebellions against Roman occupation. As Gentiles flooded the Jesus movement, Jesus's Jewishness and Christianity's debt to Judaism, like the notion of messianic divinity, were forgotten. Meanwhile, the Gospel writers shifted blame for the crucifixion onto "the Jews" to keep the brutal Romans off Christian's backs. The rest is all too tragic history.
So Judaism conceived a divine messiah, but science-steeped moderns can't accept the idea: provocative, but what's the point? Carroll's subtitle is "The Son of God for the Secular Age." Challenging orthodox Christianity, he discards fixation on creeds that the institutional church has spent centuries accreting, arguing instead that what counts in our secular times is imitating Jesus's compassion as recorded in scripture: mercy towards sinners, concern for the poor, and nonviolence. Carroll's role models include Dietrich Bonhoeffer, the Lutheran theologian martyred by the Nazis, and the American Catholic justice advocate Dorothy Day.
As Gentiles flooded the Jesus movement, Jesus's Jewishness and Christianity's debt to Judaism ... were forgotten.
Perfect imitation — for example, pacifism — is impossible for some of us. Bonhoeffer was executed for plotting to assassinate Hitler (his complicity left him conflicted, Carroll says), and attentive news readers know that force sometimes saves innocents. Traditionalist Christians obviously won't buy Carroll's Jesus. But he is desperately necessary in an era that's not only informed by science but beset by misguided war (Iraq), indifference to the needy, and hostility towards those who are different.
Believers can commit that last offense against atheists, who should welcome a Jesus depicted in the Gospels as associating with people other than his own. Some secularists also could learn from his example of tolerance. An acquaintance who once told me he didn't observe Easter dismissed it contemptuously as "Zombie Day." He thought he was insulting a Christian concept. He might have bitten his tongue if told he was being anti-Semitic.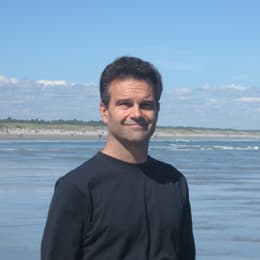 Rich Barlow Cognoscenti contributor
Rich Barlow writes for BU Today, Boston University's news website.