In Nepal, Getting Back To Normal In The Dust Of Time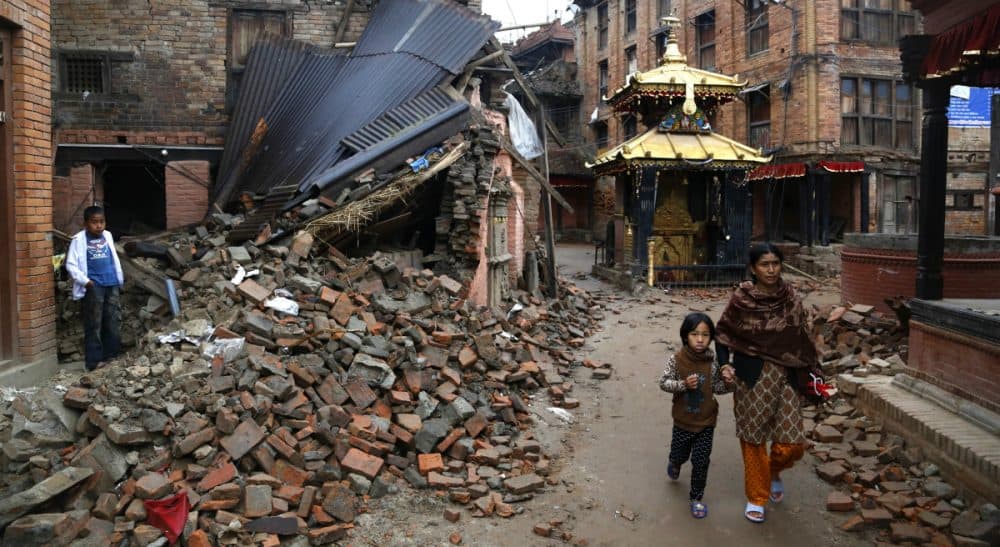 This article is more than 6 years old.
Kathmandu's latest reports speak of "returning to normal," of people re-inhabiting homes still standing, leaving flimsy tents behind.
In 20 seconds, the April 25 earthquake buried some 7,000 people under Nepal's emblems: trekking shops, linchpins in the country's largest industry, tourism; NGO offices that persevered against the political chaos long before the devastation; and myriad cottage industries — silversmiths, cashmere vendors, incense hawkers — comprising the lively street culture of this million-person city. Months will pass before the final toll is taken. No interstate highway links Nepal's remote villages.
A small miracle in a sacred place that on April 25, 2015, imploded in red brick dust.
Among the heartbreaks: Patan Durbar Square was flattened — 150 temples and 50 courtyards, some dating from the third century — a few kilometers from downtown Kathmandu. UNESCO intends to rebuild this and the Kathmandu Valley's two other World Heritage sites but true restoration may never transpire.
I wouldn't know of Patan Durbar Square without a phone call on my 50th birthday in 1997. The United Nations Development Programme invited me to go on a "mission," a fact-finding trip. UNDP was conducting a networking experiment with an unfortunate name — "National Execution" — but laudable intention: staffing UNDP projects with local specialists who knew the area and spoke the language — instead of foreigners.
As a western network expert, irony not unnoticed by those studied, I, along with two UNDP colleagues, was asked to evaluate competing approaches to network development in Thailand, Laos, Nepal and Pakistan.
Eight weeks later we interviewed a Harvard expat in Bangkok, who maintained a network of local professionals principally in his head. In Islamabad, we interviewed Pakistani IT experts who built a powerful database of local professionals. Sociology informed the Bangkok approach, technology, the Islamabad one. Our conclusion: combine the best aspects of each.
My companions called themselves "development mercenaries" — one a seasoned Iranian diplomat, the other a weathered American consultant. I was a "development ingénue" in comparison.
They laughed when I cried at a Vientiane beggar (one eye, a wooden leg and barely four feet tall); they snickered when I recoiled at snakehead fish on a Bangkok menu.
I'd been to Asia before — three work trips to Japan — journeys hardly of the same provenance: I'd never been to a war-ravaged country, to land so hot that I tried to spread the air to walk, to a city where a wheezing woman stopped me at the airport: "Get your bags and get outside. You won't be able to breathe."
Driving into Kathmandu, the bus ahead spewed black soot. Our hapless taxi stalled every few blocks — our driver jumped out, popped the hood and reconnected frayed wires.
Soon I had a headache, nausea and a cough — altitude sickness. When my colleague suggested dinner, I declined. Richard insisted. "You won't regret it." How long a walk? "Fifteen minutes." I swallowed more acetaminophen and slogged along.
Three-quarters of an hour later, Richard said, "You're about to go back several centuries in time."
Through a stone gate and into a warren of cobbled streets, we saw shops carved into granite selling chickens here, rugs there, men in long shirts and tight pants (tapalans and suruwas), women in embroidered black saris, tuk tuks inching through slim passageways leading to Patan Durbar Square.
Its courtyards and temples sat on a red brick plaza, its monuments built of the same, so much ruddiness that it seemed a giant divinity had dabbed everything — including the atmosphere — with a colossal paintbrush.
Richard shooed me into an unpretentious a restaurant — with a ladder. We climbed to a wooden table overlooking the square, temples leaning one on the other.
Three-quarters of an hour later, Richard said, 'You're about to go back several centuries in time.'
Countless butter lamps flickered on temple steps where young men chanted. Then, as if on timers, they rushed down one staircase, ascended another. A polycephalous shrine organism, choreography of prayer and movement set to the rhythm of the setting sun.
Bowls of dal before us, we watched this spectacle of devotion and, for the first time in two weeks of travel, spoke personally, Richard obliquely revealing that he was gay, I alluding to my confidences, secrets deepened by the hazy red sunset of the square. My headache evaporated, my nausea dissolved.
A small miracle in a sacred place that on April 25, 2015, imploded in red brick dust.
Today National Execution has never been more important. Only the people still standing on that red brick, truly know how to restore Nepal's wonder.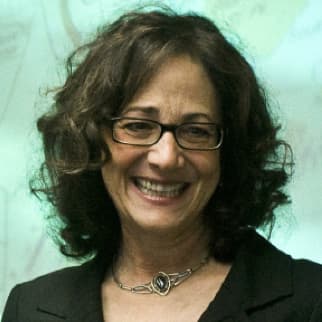 Jessica Lipnack Cognoscenti contributor
Jessica Lipnack is the author of six books, including "Networking" and "The Age of the Network."