Tsarnaev's Death Sentence: Vengeance Masquerading As Justice
This is what "Boston Strong" has wrought — vengeance masquerading as justice, state-sponsored murder camouflaged as righteous retribution.
Killing Dzhokhar Tsarnaev for detonating a bomb near the finish line of the 2013 Boston Marathon will not restore life to those he killed nor limbs to those he maimed that April afternoon. It won't bring closure to anyone.
The death penalty will, instead, cement the much-desired martyrdom of this hapless stoner in the minds of those for whom homemade bombs on city streets and machetes at the necks of innocents are tools of a war without rules, a nihilistic barbarism that only civilization can counter. When and if it comes after years of appeals, Tsarnaev's execution will only spawn more violence by the fervid followers of jihad.
This is what 'Boston Strong' has wrought ... state-sponsored murder camouflaged as righteous retribution.
That will be vindication for the slaughter of 8-year-old Martin Richard and 23-year-old Boston University graduate student Lingzi Lu as they stood with friends and family on Boylston Street two years ago celebrating this city's annual rite of spring?
Those are the two deaths for which the 21-year-old former University of Massachusetts Dartmouth student is being called to account. The jury of the seven women and five men did not impose the death penalty for the second bombing which took the life of Krystle Campbell, 28, of Arlington or for the subsequent shooting death of Sean Collier, the 26-year-old MIT police officer, whose killings they attributed to his older brother and co-conspirator, Tamerlan, who died in the chaos of that police shootout in Watertown.
Jurors rejected the defense argument that Dzhokhar was the less culpable acolyte of his violent older brother — the surveillance photograph of him standing behind the Richard family before he placed that bomb was too chilling to ignore -- but a fresh corpse will not right a grievous wrong.
"Truly, the victims and the survivors are the voices of Boston Strong, and the living proof that there was much love in this city on the afternoon of April 15th two years ago," U.S. Attorney Carmen Ortiz said after a decision that undermined the meaning of that phrase. On that awful day, Boston Strong meant communal support, not vengeful payback.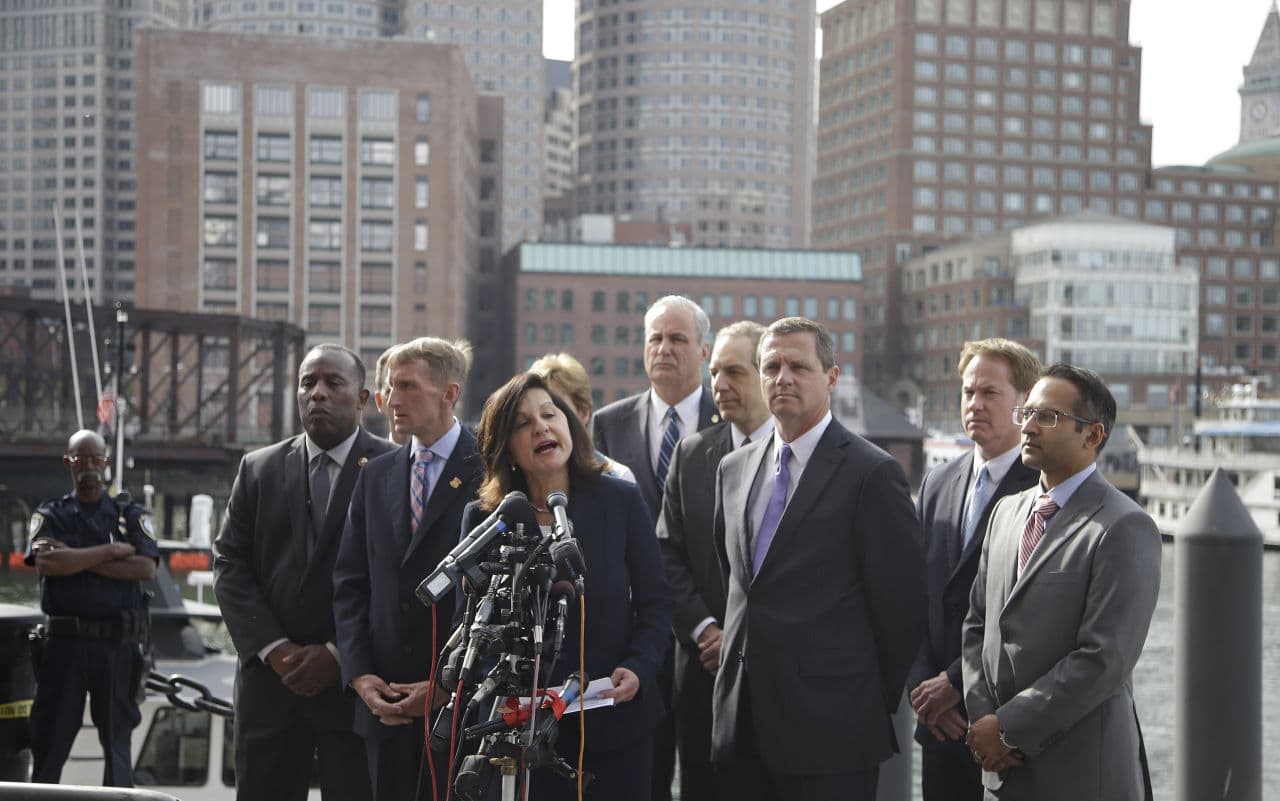 Martin's parents, Bill and Denise Richard of Dorchester, had called for life in prison for the now-21-year-old Tsarnaev to put an end to the public spectacle spawned by his murderous act. They knew that today's decision would trigger years of appeals, years in which the name of their son's killer would assault them without warning from newspaper headlines and TV news bulletins.
What kind of closure is that?
Instead, there will be more mawkish coverage by a media that has marinated in the pain and suffering of the survivors of that horrific day. Next up: the sentence hearing at which Tsarnaev's victims will confront him one final time.
Killing Dzhokhar Tsarnaev ... won't bring closure to anyone.
In his closing argument, the prosecutor Steven Mellin, quoted a line that Tsarnaev had scrawled on the inside of the boat where he hid in a Watertown backyard. "Now I don't like killing innocent people, but in this case it is allowed," he wrote, comparing the deaths at the finish line to those of civilians killed by U.S. drone strikes in the Middle East.
"These are the words of a terrorist who thought he did the right thing," Mellin told jurors. "His actions have earned him a sentence of death."
Tsarnaev was wrong. So was Mellin. So was the jury.