I Turned My Daughter Into A Golden State Warriors Superfan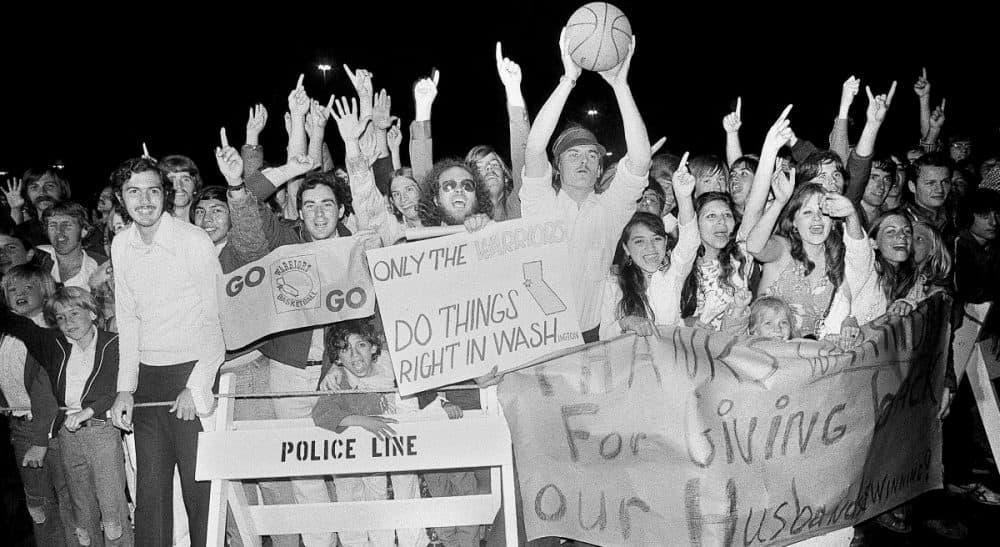 This article is more than 5 years old.
According to the history tab on my web browser — a place I do not recommend visiting, as a rule — I have watched this video 37 times in the past three days.
As a lifetime fan of the NBA's Golden State Warriors, I am certainly capable of watching this video many times. But not that many times.
No, I'm afraid the last 30 or so replays were instigated by my 8-year-old daughter, Josie, who has, over the past two months, become a rabid Warriors fan.
The reason she's become so devoted is because of my own worship of the team, which intensified as the Warriors amassed the best record in the league, then won three straight playoff series. (On Thursday, they open the NBA Finals against LeBron James and the Cleveland Cavaliers.)
Just how severe is the affliction? Here are couple other indicators:
Josie has memorized the entire roster.
She has announced her intention to watch every single game of the Finals, despite the fact that, a) we don't have a TV; and, b) most of the games start at 9 p.m., an hour after her bedtime.
Last night, she told me, with great solemnity, that she would be willing to "drink Stephen Curry's sweat." Curry is the team's star and reigning MVP.
I should probably mention at this point that last night the whole family spent nearly an hour perusing overpriced Warriors gear online. We seriously considered buying for Rosalie, our 2-year-old, a Golden State Warriors Infant Custom Replica Road Jersey, a garment apparently designed for a very tiny pro wrestler.
Of course, I am delighted that Josie — and, to a lesser extent, her 6-year-old brother, Judah — share my love for the team. It makes watching games a lot of fun. It's something we can share.
But I also worry that I've made a grave mistake.
Because, as Boston fans well know, success in sports is inherently cyclical. As a rule, your team is only good about half the time, and only special enough to compete for a championship a much smaller percentage of the time.
In fact, the last time the Warriors won a championship was 40 years ago, when I was exactly Josie's age.
And I know this, because this was the year my obsession with the team began. As children are wont, I simply assumed that the Warriors would be great indefinitely. I hung on to this hope through four decades of mostly wretched play.
I've certainly tried to explain to Josie that the Warriors won't be good forever, that Stephen Curry will eventually retire, or get traded away, or injured.
But she doesn't want to hear that. And I don't much blame her. If we can't cherish the magical years like this one, fandom is an entirely hopeless arrangement.
I am also cautiously heartened by the fact that Josie has started to play basketball, as well as watch it. She recently converted from a granny-style, underhand shot to the traditional jumper—and beat me at H-O-R-S-E. (Actually, the game she prefers is called P-O-O-P.)
Josie also asked me whether any girls play pro basketball, and we've spent a good deal of time watching WNBA action.
My hope, in other words, is that her passion for the Warriors will lead to her getting some physical exercise, and maybe even learning a little teamwork, if she decides to join a league.
...as Boston fans well know, success in sports is inherently cyclical. As a rule, your team is only good about half the time, and only special enough to compete for a championship a much smaller percentage of the time.
But in the end, fandom isn't about self-improvement or moral instruction. It's about admiring athletic greatness and vying vicariously for tribal supremacy.
It's a perfectly childish arrangement. (My team beat your team! Nah-nah!) Which is what makes it such a seductive escape from the doubts and disappointments of a responsible, adult life.
This might be a good time to mention what Josie has taken to calling LeBron James. She calls him, "LeBron Stu-peed." I've told her not to, of course, that he's a great player, and that the point of being a true fan is to appreciate the beauty of the game, and the wondrous talent of players like LeBron, blah-blah-blah.
Josie doesn't care.
She's completely sure the Warriors are going to beat LeBron Stu-peed. Not a doubt in her mind.
I felt the same way four decades ago, when my upstart Warriors swept the Washington Bullets.
Ah, to be young and fearless again!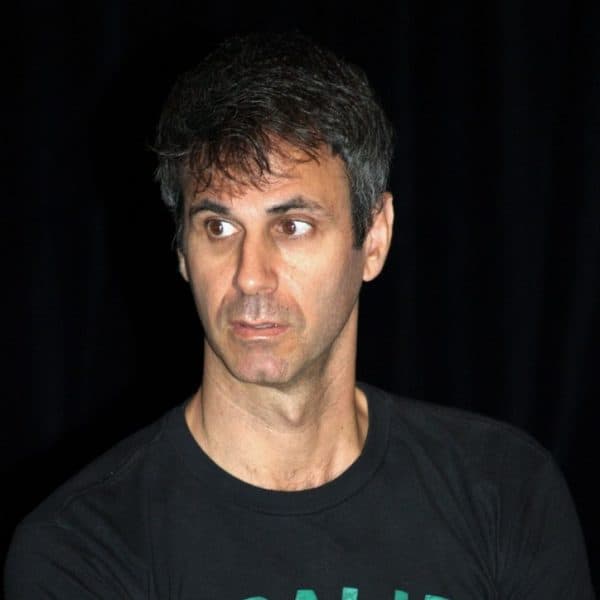 Steve Almond Cognoscenti contributor
Steve Almond's new book, "Bad Stories: What the Hell Just Happened to Our Country," is now available. He hosts the Dear Sugars podcast with Cheryl Strayed.