Dylann Roof Represents Too Many Of Us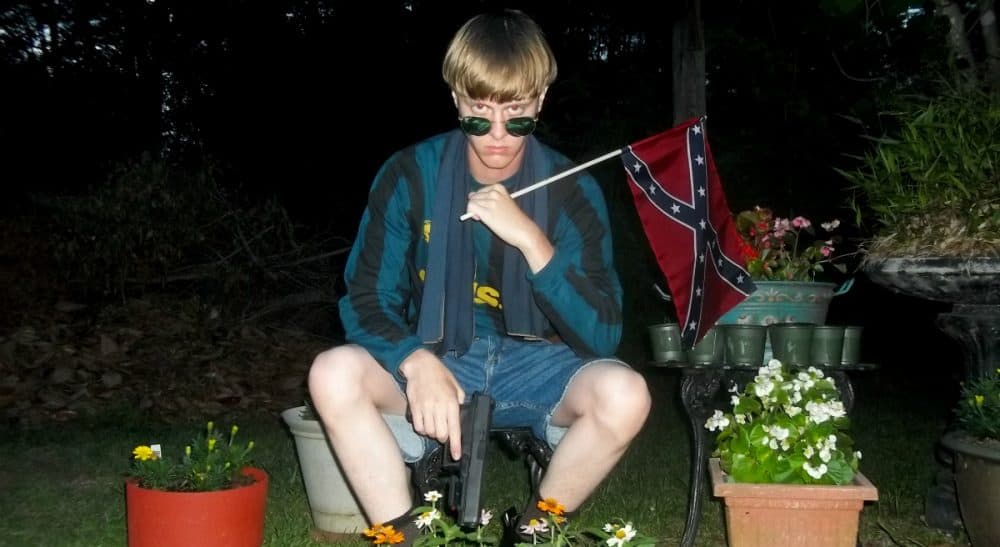 This article is more than 7 years old.
Back in the 1990s, then New York Mayor Rudy Giuliani popularized "broken windows" policing. The idea was that by cracking down on minor infractions like jaywalking and the squeegee squads who demanded payment for unsolicited car washes, authorities would create a climate of order that kept more serious crime at bay. Proof of the approach's effectiveness remains elusive, but crime in the Big Apple plummeted.
I'm reminded of that debate amid the current contentiousness over the slaughter of nine Bible students in Charleston last week. Was alleged gunman Dylann Roof, as conservative columnist David Brooks speculated, most likely one of a group of "angry, solitary young men," just "loosely connected" to America's heritage of racism? Or is Brooks' liberal counterpart E.J. Dionne correct that only "a form of evasion" decouples Roof from his climate, that "this can't be just said to be the actions of a deranged man. … He represents more, I think, the feelings of racism that he is talking about; they are out there in a serious way on the Internet, around the country, and we've got to grapple with them."
while the U.S. has made staggering racial progress ... there are more hatemongers among us than the angry man theory would have us believe.
In short, does a culture of racism fertilize evil like Roof's, in the same way that a culture of urban chaos perhaps feeds crime? A compelling commentary from the Southern Poverty Law Center (SPLC) suggests that, while the U.S. has made staggering racial progress — a black president was unthinkable in my childhood — there are more hatemongers among us than the angry man theory would have us believe.
For four-plus decades, the SPLC has done invaluable work monitoring hate groups around the country. In their New York Times op-ed, two staffers paint a chilling parallel between white supremacists and Muslim terrorists. Both are international terror networks spilling across borders and nurtured by nutty ideas — in white supremacists' case, fears of a global "genocide" of whites at the hands of black people. Their evidence for this supposed plot? The murders of some white farmers in South Africa, including one prominent supremacist, since the advent of majority black rule there.
The op-ed cites one Internet forum for bigots — it was founded by a Klansman and used by the anti-Muslim Norwegian terrorist who butchered more than 70 people four years ago — that boasts 300,000 members, two-thirds of them Americans. In our nation of more than 300 million, that's a small number. But hundreds of thousands of haters is more than just an isolated, solitary group. Some of these Americans preach their hideous gospel to fellow supremacists abroad; the SPLC writers cite more than 30 trips in the last two years.
"Americans tend to view attacks like the mass murder in Charleston as isolated hate crimes, the work of a deranged racist or group of zealots lashing out in anger, unconnected to a broader movement," the writers say. "This view we can no longer afford to indulge."
The fact that South Carolina still publicly displays a Confederate flag (actually the battle flag of Robert E. Lee's army), with which Roof posed, corroborates the notion that there's as much meme as one man's madness at play here. One hundred fifty years after the Civil War's end, long after anyone can claim living memory of a loved one killed by Northern soldiers, reactionaries defend the flag as emblematic of the state's tradition and homage to its Civil War casualties. As to the first argument, the flag, the symbol of a slave-holding power, indeed speaks to one tradition, and an ugly one. Evil aspects of our history (does anyone deny slavery was evil?) should be recalled and repented, not lionized.
even non-violent expressions of ... hate, like flying a flag, encourages those prone to violence.
As to honoring war dead, South Carolina didn't hoist the flag until the 1930s, and again in later years, as a symbol of resistance to civil rights efforts. Just as it's impossible to divorce the swastika from Nazism, the Confederate flag can't be seen in isolation from the human bondage its creators celebrated. South Carolina Gov. Nikki Haley knows that; she has called for striking the flag as the "deeply offensive symbol of a brutally offensive past."
The United States is a great nation because it is a free nation, and unlike dictatorships, free nations acknowledge our flaws and try to rectify them. There is no contradiction in saying most Americans are good people but too many of us hate, and that even non-violent expressions of that hate, like flying a flag, encourages those prone to violence. It's easy, and necessary, to take down the flag and prosecute Roof. Given our natural desire to think him an aberration, it will be harder, but just as essential, to admit that there are more of him out there and take whatever steps are necessary to confront these darker demons of our nature.