Contemplating Humanity In The Age Of Dzhokhar Tsarnaev And Dylann Roof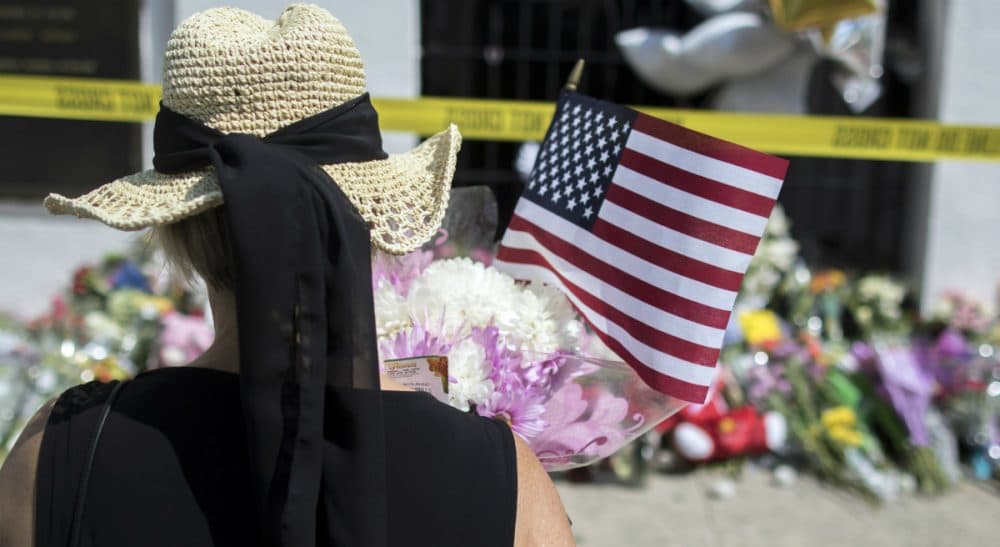 This article is more than 7 years old.
Dzhokhar Tsarnaev ended two years of silence last Wednesday at the sentencing hearing for his role in the 2013 Boston Marathon bombings. "I am guilty," he said. "I did do it."
He apologized for the lives he ended, the suffering he caused, the damage — "irreparable damage" — he did. Predictably, the media hastened to scrutinize his statement and debate its sincerity, as if our ability to heal hinges on determining once and for all what's in the bomber's psyche. But remorse, however publicly expressed, remains a private act. We will never know for sure what he was thinking, not when he inflicted the violence nor when he said he was sorry. This essential loneliness, our mortal inability to adequately fathom others with subtlety and humility: this is our universal tragedy. It underlies what made possible the Tsarnaev brothers' crimes. It underlies what made possible Judge George O'Toole's instructing the defendant, "Whenever your name is mentioned, all that will be remembered is the evil you have done." And it underlies what we now plan to do to Dzhokhar Tsarnaev: kill him.
our mortal inability to adequately fathom others with subtlety and humility: this is our universal tragedy.
A few days earlier in a different courtroom, this one in Charleston, South Carolina, the Rev. Anthony Thompson, the husband of one of nine African-American church members shot dead at Bible study, told the white supremacist accused of the murders: "Repent. Confess. Give your life to the one who matters the most — Christ — so that he can change it, can change your ways no matter what happened to you. And you'll be OK."
Rev. Thompson's public expression of forgiveness, along with those of other family members of the slain, also generated media scrutiny. Among whites and the mainstream media it generally received praise. Among people of color the response tended to be more complex. Roxane Gay, in The New York Times, wrote that black forgiveness has too often been conscripted as a prerequisite for survival, and that white people are quick to treat it as an excuse not to confront racism, individual or systemic. As Michael Eric Dyson powerfully observed in the same paper, "In a country where black death is normal, even fiendishly familiar, black love is an unavoidably political gesture."
And yet. Forgiveness — love — is, like remorse, an ultimately private act. Whatever political implications Rev. Thompson's speech carries, they don't cancel out the personal meaning it must also hold.
Consider for a moment the possibility that Dzhokhar Tsarnaev's expression of remorse is not cynical, not motivated by the desire for a successful appeal, but actually felt. Consider for a moment the possibility that Rev. Thompson's forgiveness (which, it's worth noting, was hardly a sugar-coated dispensation but a stern directive inclusive of the need for reform) was not coerced or naïve but tendered freely, with intelligence as well as hope.
What would it signify, the possibility that these twin public expressions made within a single week — one of remorse, the other of forgiveness — might be sincere? Why does it unnerve us to imagine this could be so? What do we stand to lose?
Sympathizing with one who has hurt us is not tantamount to excusing his crimes -- on the contrary!
I think we fear that allowing ourselves to fathom too much humanity in those who have committed atrocities will lead to disserving justice. If we believe such people capable of remorse, if we believe them worthy of forgiveness, perhaps we'll let them off too easily — worse, let ourselves off too easily: simultaneously pat ourselves on the back and wash our hands of the larger societal work that needs our urgent attention.
But this is where we go wrong. Sympathizing with one who has hurt us is not tantamount to excusing his crimes — on the contrary! True sympathy, true love, is incapable of doling out easy absolution. It offers the difficult, long-term project of committing to one another in honesty and mutual responsibility. Only when we recognize — no: only when we insist on — the full humanity of others can we insist on their full accountability for the damage they have inflicted. Until that point we may think to comfort ourselves by rendering them Other, rendering them Monstrous, and withholding from them our curiosity. But we do so at our peril.
Like it or not, we're in this together. And only through insistence on our own full humanity — including our own capacity to harm as well as to heal — do we become fit to reckon with the roles we have played, and the roles we might yet grow into, in making and remaking this shared world.