The Pope Is Right On Climate Change. As For His Economics …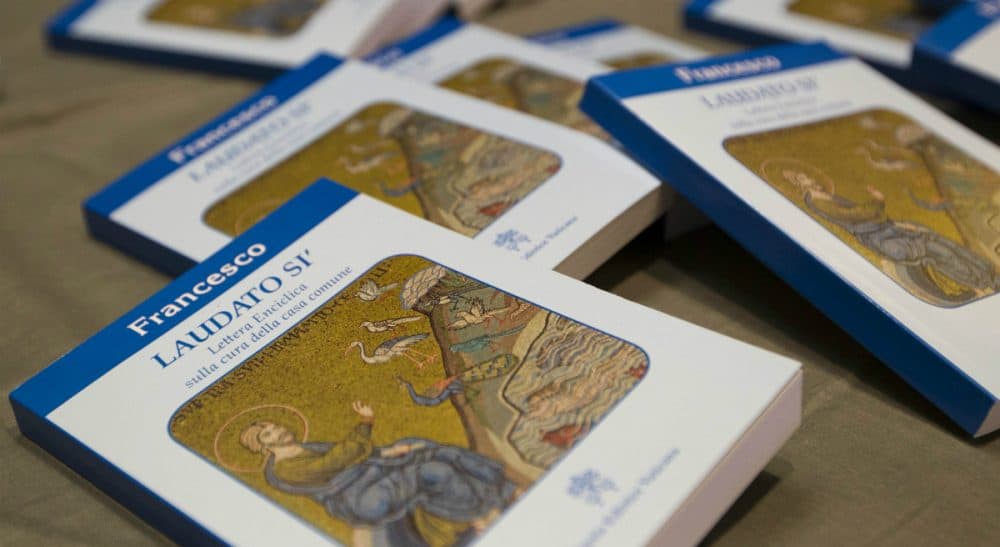 This article is more than 5 years old.
Bravo to Pope Francis for his encyclical on climate change. He made this Catholic proud by affirming the science (he's a trained chemist, after all) and the obligations of planetary care that come with human dominion. "Laudato Si" ("Praise Be To You") had the added bonus of exposing what pundits across the spectrum noted as bipartisan hypocrisy: Some conservatives who normally welcome religion in politics squirmed, while some liberals who usually consider believers superstitious peasants sang papal praises.
the encyclical scanted a key point: while market forces contribute to the problem, they are unavoidably a vital tool in fixing it.
In what he said, the Holy Father was clear yet nuanced, condemning "extreme and selective consumerism on the part of some" as a wellspring of pollution and inequality. I personally know some handheld enthusiasts who should ponder Francis's warning that "the accumulation of constant novelties exalts a superficiality which pulls us in one direction." He compared global technology to "drab apartment blocks," in that "a constant flood of new products coexists with a tedious monotony." He argued for sustainable development, not the no-growth mantra chanted by some misguided souls. Technology, he wrote, "when well directed, can produce important means of improving the quality of human life" (he specifically applauded energy-efficient industrial production).
Yet the encyclical scanted a key point: While market forces contribute to the problem, they are unavoidably a vital tool in fixing it. (Given Francis's concern for the poor, it's also too bad he didn't devote more words to cheering the plunge in poverty thanks to market forces in the guise of globalization. But that's another topic.)
Two favorite strategies among experts for stabilizing the global thermostat both tap two essential elements of markets — price (albeit manipulated by government) and private sector innovation. One approach would be a carbon tax, which would make it expensive to pollute by taxing emissions of carbon dioxide, a major greenhouse gas. Successful businesses would need to cut their pollution to protect their bottom lines. "Emissions taxes are the Economics 101 solution to pollution problems; every economist I know would start cheering wildly if Congress voted in a clean, across-the-board carbon tax," Nobel Laureate Paul Krugman wrote.
Yet Krugman is certainly right that such a tax would be D.O.A. in our current Congress. Which brings us to Plan B in fighting climate change, cap-and-trade schemes. The government would set a cap on greenhouse gas emissions, lowering it gradually; companies would then trade permits to pollute at the permissible level. Those that found ways to lower their emissions below the cap could sell their permits to other companies.
Such "market-friendly solutions," as Krugman calls them, are more bureaucratically indirect and cumbersome than a tax. Francis has another objection: "The strategy of buying and selling 'carbon credits' can lead to a new form of speculation which would not help reduce the emission of polluting gases worldwide. … It may simply become a ploy which permits maintaining the excessive consumption of some countries and sectors."
Contrasting with the pope's "cans" and "mays" is some hard experience: Cap-and-trade is how the government stopped the rain. That's acid rain, the target in the 1990s of the United States' first national cap-and-trade program. An omnipresent fear in environmentalist and political circles 30 years ago, acidic precipitation largely dried up both as a threat and a hot campaign topic. Indeed, to combat climate change, environmentally conscious California is experimenting with its own cap-and-trade (enacted in part because a carbon tax was as problematic in the state legislature as it is in Congress).
Two favorite strategies among experts for stabilizing the global thermostat both tap two essential elements of markets -- price ... and private sector innovation.
The pope performed a public service by dismissing the laissez faire delusion (or robber baron indifference) that unregulated markets and sidelined governments can clean up the Earth. Yet two other matters of experience bear our and Francis's remembering.
First, when it comes to the environment, the capitalism-averse nations of the Iron Curtain were famously a filthy septic tank. Second, the pope relied on the market in his encyclical, which correctly noted that humanity's contributions to a warming planet are confirmed by "the best scientific research available today." That research often comes from nations that can afford it because, to one degree or another, they permit a managed capitalism to do its thing.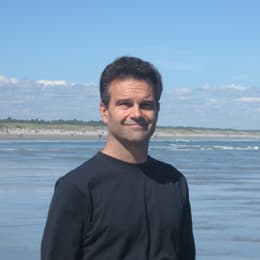 Rich Barlow Cognoscenti contributor
Rich Barlow writes for BU Today, Boston University's news website.