Donald Trump And The Devolution Of 'Politically Incorrect'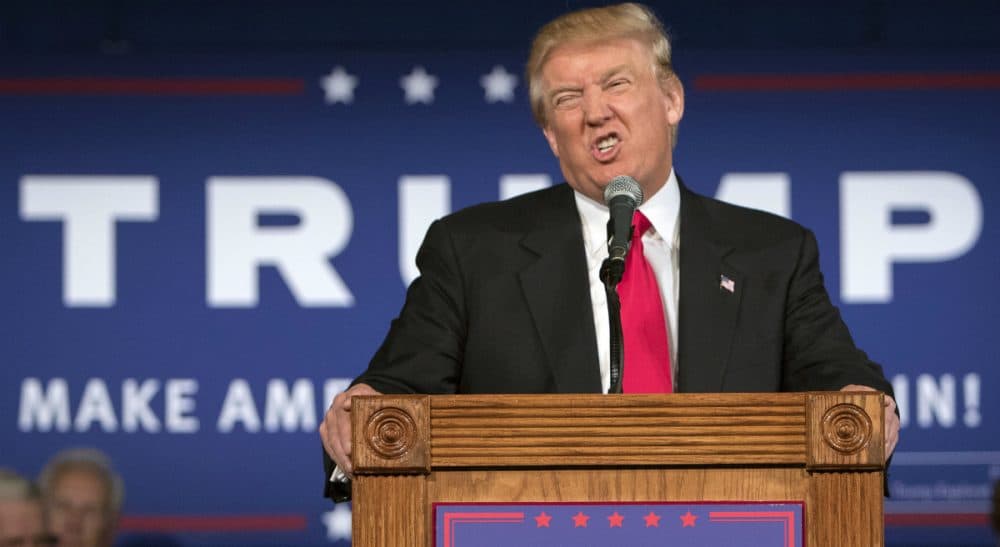 This article is more than 7 years old.
"Politically incorrect." For professional provocateurs (think Bill Maher) it's a badge of courage, a willingness to be vilified for speaking their minds, a challenge to censorious social conventions. For professional buffoons (think Donald Trump) it's an excuse for never having to say you're sorry.
"Politically correct." For advocates of civility codes, it's a badge of decency, signifying recognition that verbal assaults on the sensibilities of historically subordinated groups and individuals are actionable assaults on equality.
Who's censoring whom? Who's abusing power? Free speech advocates (like me) regard the climate of political correctness, exemplified by campus rules against offensive speech, as assaults on freedom of conscience and the expression of unpopular ideas. Civility advocates equate opposition to political correctness with opposition to diversity and the drive to eliminate bigotry and harassment.
Politically correct is a "nasty epithet," a form of bullying, according to education critic Alfie Kohn. "It's almost always wielded by those with more power in order to dismiss objections (to language, policies, or behaviors that harm or offend people) offered by those with less power, and thus to shut them up." Arguably. But, wielded by advocates of speech codes, "politically correct" is also a compliment. And on many campuses, the people with "more power" are students and administrators who support and fashion rules against offensive speech, not the students, and faculty, who run afoul of them.
[Trump] debases political incorrectness as much as he threatens Republican plans to regain the White House.
Off campus, in the realm of presidential politics, power seems divided more or less equally between self-identified "truth-tellers" who flaunt their versions of political incorrectness and the people they insult. Donald Trump rides a wave of support now for what he apparently deems courageously incorrect pronouncements, but the applause may eventually be drowned out by the boos of the offended, or by Republicans who recognize that he is less politically incorrect than politically destructive to a party that needs to court female voters.
Meanwhile, free speech advocates may find themselves sharing Republican hopes that Trump slips out of the spotlight soon. He debases political incorrectness as much as he threatens Republican plans to regain the White House.
If politically incorrect speech is defined by the schoolyard epithets of a boastful frat boy it still deserves constitutional protection. Trump's smearing of immigrants and his disdain for women even expresses and exploits a few banal, outdated ideas, about biology, ethnicity, and destiny. But when speech is unrelentingly stupid, its value in the marketplace can be hard to discern, and the right to engage in it hard to defend convincingly. Speech deemed stupid, offensive or hateful is precisely what the First Amendment protects; inoffensive speech doesn't need constitutional immunity. But try telling that to the increasing number of people who believe that "free speech isn't the right to offend" or "hate speech isn't free speech."
Trump has been accused of indulging in hate speech, of course, but so far he hasn't had the satisfaction of entertaining a misguided attack on his right to rant. And his outbursts do, after all, have political value. They expose his character and the fearful resentments of voters who support him. "Sunlight is the best disinfectant," Justice Brandeis observed hopefully. Not necessarily. But it does leave hate with no place to hide.