Sports Superfans, Deflategate Obsession And America's Collective I.Q.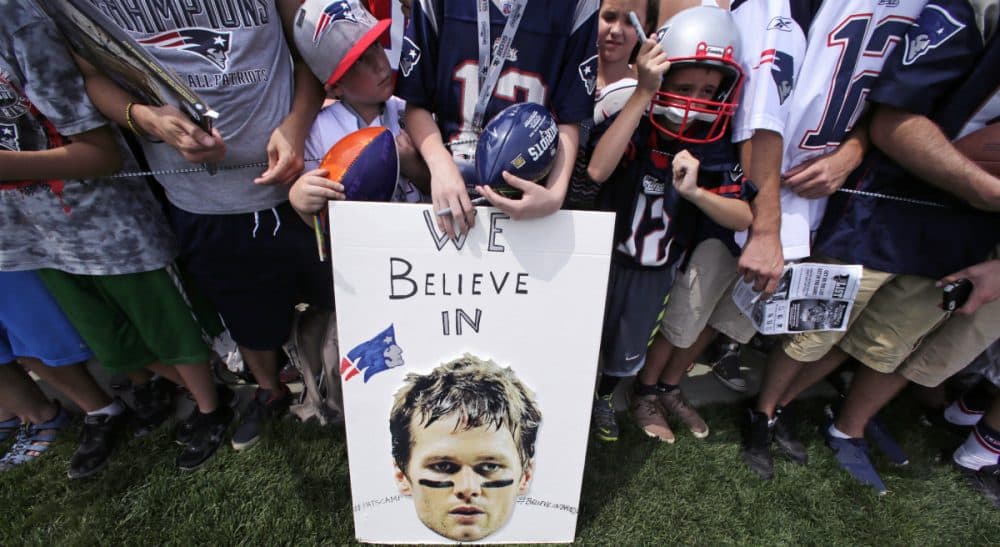 This article is more than 5 years old.
Worlds collided last week. Out of parallel universes, after months of suspense and secret proceedings, the two monumental issues confronting America were resolved: Senate votes sufficient to secure the Iran nuclear deal were announced, and a federal judge ruled on Deflategate. The upshot? Tom Brady is free to launch bombs, whereas the Iranians now have to get permission just to go to the bathroom.
Deflategate proved we can have our fun <em>and</em> up our game; it didn't dumb us down, it made us better educated, more aware citizens.
Of course, there's no equivalency in the gravity of these matters. But you'd never know that if you lived in Boston. For the better part of the year, the airwaves here in the Hub have been dominated by detailed and thoughtful analysis, dissection and discussion of Deflategate. As for the Iran negotiations, hardly a peep by comparison.
Way back in the 1980s, while driving around town to deliver lectures deploring the lack of political awareness among the comatose masses, MIT professor Noam Chomsky stumbled across sports talk on his car radio. He marveled at the deep knowledge and intelligence that Chuckie in Attleboro or Gladys in Melrose brought to bear on their favorite teams and players. After all, these were the same ordinary Americans whose talk about international affairs or domestic problems Chomsky considered "at a level of superficiality that's beyond belief." Yet callers to sports radio, Noam in Cambridge realized, "have their own opinion and they conduct intelligent discussions. It's an interesting phenomenon. I don't think that international affairs or domestic politics are much more complicated."
In other words, if people applied the same intelligent scrutiny and research to public policy questions as they did to sports, Team USA might be doing a whole lot better. Chomsky concluded that Americans don't apply their sports smarts and passion to politics and public policy because they don't believe it will change anything; they feel they might as well focus on something fun.
But to me, Deflategate proved we can have our fun and up our game; it didn't dumb us down, it made us better educated, more aware citizens. We learned textbooks' worth of science (PSIs and the Ideal Gas Law) and how the judicial process works, warts and all. Deflategate also pulled back the curtain on corporate behavior at the highest levels. The breathtaking ineptitude of the NFL's executives and attorneys (whatever happened to performance-based pay?) was a B-school case study in mismanagement.
Throughout this saga, Boston talk-show callers, hosts and guests eviscerated the NFL's position, citing chapter, verse, page numbers and footnotes to prove their points. It was the Chomsky-observed phenomenon in spades.
Deflategate also brought out an attitude: us against them. That's what Boston, the bad boy that started America's revolution, cherishes about its identity. We've got a chip on our shoulder. Why? Because we like it that way. Who cares what the rest of NFL cities think about us and Brady and Deflategate? We knew they were wrong about the NFL's case because we had done our homework; we knew the issues better than those outsiders.
Deflategate...brought out an attitude: us against them. That's what Boston, the bad boy that started America's revolution, cherishes about its identity.
With its cast of strolling characters — good and evil princes, kings, buffoons and bit players -- Deflategate was riveting entertainment. In that respect, it resembled its namesake, Watergate, whose hearings revealed similar characters and unexpected twists. And just as it was the cover-up following the Watergate break-in that destroyed Nixon, it was not the alleged deflation of balls but the NFL's abuse of the subsequent proceedings that brought defeat and disgrace upon the league and Commissioner Goodell.
Underlying all this was the bizarre yet real-world drama of the millionaire players' union battling the billionaire owners. It was a reminder that perhaps the only thing that can slow down the mighty National Football League -- all-conquering still, despite its enormous concussion and player-behavior issues -- is the NFL itself. In its hubris, self-regard and cluelessness, the NFL brought on its own failures and losses.
Whether that arrogant posture can also serve as a metaphor for the USA (especially in its history of overseas misadventures) is debatable. But certainly that's a point worthy of the same high-level attention that many Americans brought to Deflategate. The original Patriots, the 1770s team who gave birth to a nation, would expect that much of us today.
Read More By Cognoscenti Contributors On Deflategate: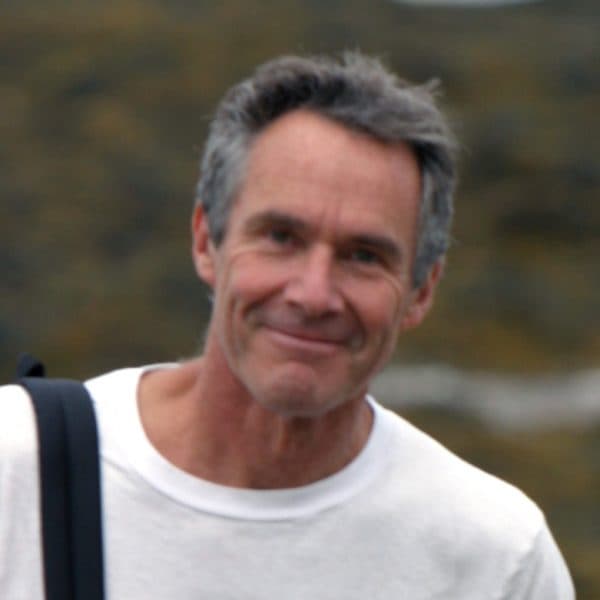 Garry Emmons Cognoscenti contributor
After three decades as an editor at Harvard University, Garry Emmons now writes for a variety of publications about business, sports, international affairs and life.