Stephen Colbert: New 'Late Show,' Old Hat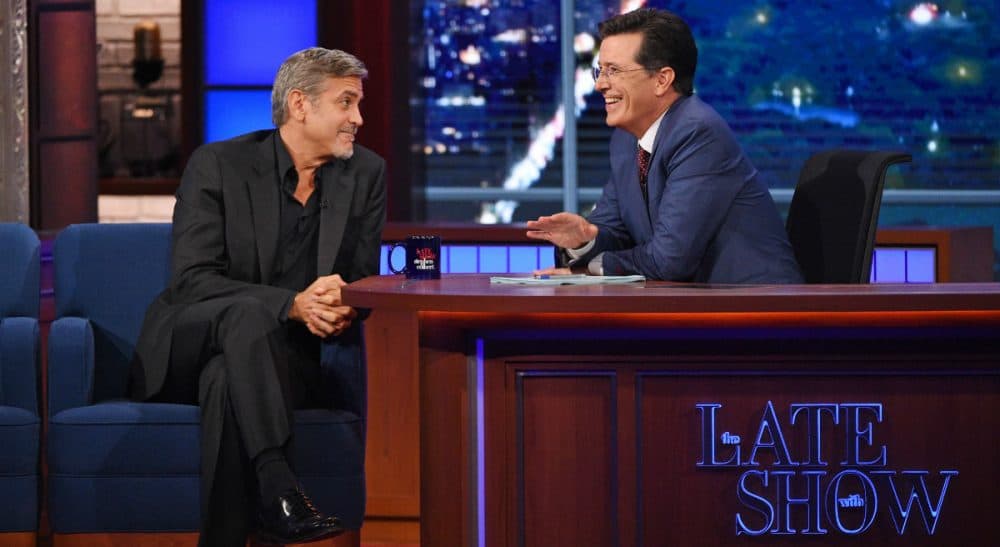 This article is more than 5 years old.
After a long and stressful day, the average Josephine puts her feet up and turns on the television searching for a reason to laugh. While scanning the late night network talk shows, she finds no host who looks remotely like her, just men in suits. She might laugh at these men, or their suits, but she is also likely to regret that late night programming is stuck in the 1950s, geared to men who come home from work and want to relax at the end of the day while watching people like themselves goof around.
David Letterman, the longest-serving late night talk show host in American television history, grew up in the Midwest in the 1950s. His beloved pet tricks, top ten list and physical humor such as lobbing stuff off the top of a building seemed naturally to emanate from that time. When he announced his retirement in 2014, there was reason to hope that a new host and a new show would reflect the changing times. After all, twice as many women are active in the labor force today (74 percent) compared with 1950 (37 percent), and they too would like to see people like themselves goofing around on TV.
twice as many women are active in the labor force today (74 percent) compared with 1950 (37 percent), and they too would like to see people like themselves goofing around on TV.
But no such luck. Shortly after Letterman's news, CBS announced that his replacement would also be a man, Stephen Colbert. OK, Colbert can be funny. But the boy's club hasn't stopped there. Only one of Colbert's eight guests so far has been female. Actor Scarlett Johansson appeared on his second show, but his interaction with her felt like awkward cocktail party banter. He wanted to know why she moved to France, but kept interrupting her as she answered. He asked if she spoke French and squeezed out some halting French himself. He asked her if she ever wanted to be more than "a movie star, a model, a singer and a superhero." When she said that she had wanted to become a dermatologist, he scoffed instead of probing her curious answer.
They wound up laying side by side on a plaid blanket as if looking at the stars on a date. He asked her what she was thinking, and she said, "What do you think Oprah is doing right now?"
Ha! Whether her response was scripted or spontaneous, it suggested a comparison between Colbert and the most successful talk show host in history. Oprah would never have put Johansson in such a lame skit.
Female guests can be treated respectfully in late night. While Colbert nervously fidgeted near Johansson, his rival Jimmy Kimmel at ABC drew out actor Susan Sarandon as she described her trip to Burning Man. Colbert's competitor, Jimmy Fallon at NBC, engaged Ellen DeGeneres in a dance competition with himself and Justin Timberlake.
It's still early for Colbert, and he could catch up. To start, he would actually have to invite more women onto his stage, which is a different problem than Letterman had. (Bustle published this piece about Letterman's alleged sexism last spring.) Then Colbert simply has to interact as authentically with his female guests as he does his male guests by first probing their work and then razzing them about the oddities of it.
Ellen DeGeneres is a master at both respecting and teasing her guests. During her interview with Nobel Peace Prize recipient Malala Yousafzai, DeGeneres remarked how the indefatigable advocate for girls' education also told President Obama to stop using drones. Then she presented the diminutive young woman with a booster to raise her above the many podiums at which she speaks. On it was written, "under every great woman is a small step stool."
DeGeneres also manages her sexy guests, such as Sofia Vergara, very deftly. Instead of overtly remarking on the actor's sex appeal during an appearance last season, DeGeneres showed a Vanity Fair magazine photo of Vergara on her side in a bathtub, wearing "nothing, nothing at all," asserted the talk show host, in a startled tone. Vergara defended herself; "Not nothing at all, it's bubbles and a big diamond necklace."
When the average Josephine goes looking for female talk show hosts on network television, she will find them segregated into daytime slots that most working people could not watch unless they are recorded or put on the Web. "Ellen" is really the only network show that still has a solo female host. Most — "The View," "The Talk" — are hosted by committees. Even the eponymous broadcasts, "The Wendy Williams Show" and "The Meredith Vieira Show," now feature panels of commentators.
Until Samantha Bee begins her late night show in January on TBS, the Josephines simply will have to trust the men of  late night to invite more women to share their spotlight.
This article was originally published on September 11, 2015.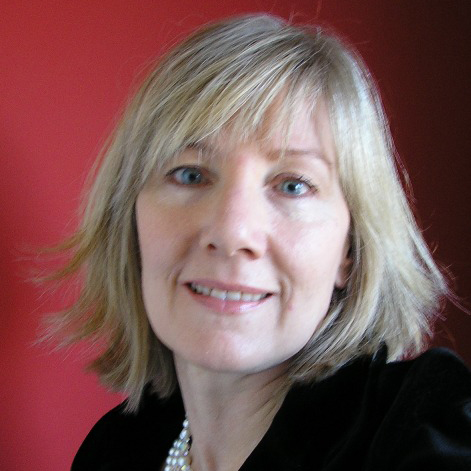 Susan E. Reed Cognoscenti contributor
Susan E. Reed is a columnist who has won several awards for her international reporting and her book, "The Diversity Index."