It Took A Village: My First Newsroom, And The Writer I Became There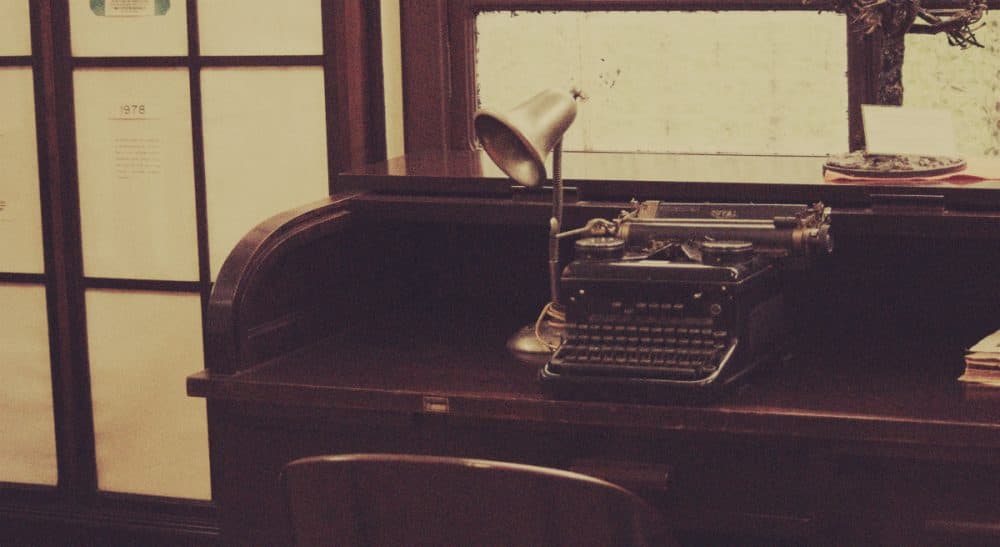 This article is more than 5 years old.
My first byline, a one-paragraph story about a birthday party in our hometown daily, brought fame—and shame. Our class had written the piece together, but it was published under my name, singling me out for credit that should have been shared. I was 6 years old.
In the other half of our family's attached house lived my personal deity, Janet, a college graduate and a reporter at The Pottstown Mercury. In a more stately home on our small street lived The Mercury's publisher and editor, Mr. Hill, who looked like Jiminy Cricket.
That first byline made me want to be a reporter. And it taught me that publishing is always a collaboration.
Karen, the Social Page reporter, would be out for six weeks recovering from a woman's operation. Could I start the next afternoon?
When I was 9, Janet took me to Sunnybrook Ballroom to meet Dick Clark, the teen idol Fabian, and a couple of the regulars from American Bandstand. Fabian said he'd never heard the name Jessica before and kissed me on the cheek. I wanted to work at The Mercury even more.
So as soon as I turned 16, I wrote to Mr. Hill asking for a summer job. He replied with an encouraging letter then called the day after to say that Karen, the Social Page reporter, would be out for six weeks recovering from a woman's operation. Could I start the next afternoon?
I was at least a decade younger than everyone else in the newsroom, one of three women, if you could call me that, among a dozen men. Though I'd never had a job, I did have the most basic reporter skill. Our sixth-grade class had learned touch-typing at the high school Commercial Department, where we competed for words-per-minute.
The Mercury had a circulation of 12,000 when I started and was a talent feeder for the then-twice-daily, now-defunct Philadelphia Bulletin. Mercury reporters trained at the Pottstown Borough Hall police blotter; at fires (I covered the general-alarm blaze at Bause's Drugstore); and accidents ("Was it a fender bender?" Helen would ask, screening calls. She was the switchboard operator, who also wrote the column Chit Chat About Our Neighbors).
Fifteen of us were packed into about 300-square-feet near The Mercury's front door. Business, Circulation, Advertising, Photography and the Switchboard took up the rest of the ground floor.
I sat in a six-desk rectangle between the humorous Religion editor and the Social Page editor, a very thin woman my mother's age, whose voice and hands trembled.
Across from me sat a newshound who typed faster with two fingers than any with ten—except the other Social Page reporter, who transcribed the names and addresses of everyone admitted to and discharged from the hospital by phone every night at lightning velocity. The lists ran daily.
The police reporter sat kitty-corner to me; the best investigative reporter sat behind him. The Sports editor and his rookie assistant sat by the window to my right. The Morgue, the paper's clippings library, behind them. Just beyond sports were the two teletype machines, AP and UPI, 24/7 wire feeds from around the world that Billy the Copyboy ripped off and handed to Boyle, the managing editor, a few more feet to the left. Mr. Hill's door, usually closed, was to Boyle's right.
Mr. Hill made the assignments, and Boyle edited the articles. Both were my bosses.
Mr. Hill left the assignments he'd typed on sheets of torn-off newsprint at our desks. Mine usually included rebukes for misspelling, poor reporting, or missing the point of his assignment.
An ascot of ashes down his white shirt, the Kent-smoking Boyle yelled, "Lipnack!" or "Miss Lipnack!" in response to my drafts, thrown back with angry marks and looks. He could demand two or three rewrites before marking them up and sending them upstairs to the pressroom.
At 16, I took criticism badly. Both men's ways of correcting my work may have hurt, but they worked.
I learned to write multiple drafts on different subjects quickly, to state the facts, tell the story and pare down words. I learned AP style, 40 hours-a-week, 3:00 -11:00 p.m., and, in subsequent years, 4:30 p.m. - 1:30 a.m.
...the writerly camaraderie that I learned [at The Mercury] have stayed with me for 50 years.
Boyle returned fewer drafts; Mr. Hill gave more interesting assignments: two grafs on Lions Club meeting, five grafs on Owls; a feature on the Boy Scout Jamboree at nearby Valley Forge Park (How many hot dogs do 17,000 scouts eat?); a three-sentence outraged Letter to the Editor signed by one of the aliases Mr. Hill used for his views; take over Dear Beatrice column, make up three questions, give advice.
I worked for four summers in all, the last before my third year of college, when Mr. Hill, although annoyed, agreed to hire me for only six weeks.
I wanted to work there one more time before going abroad for my junior year. I knew I would never come back but I wanted to take The Mercury with me. The technical skills, the editorial relationship, and the writerly camaraderie that I learned there have stayed with me for 50 years. And when I see my byline, I have that same duel between fame and shame, knowing that I never have written anything alone.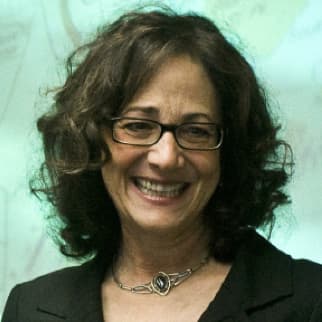 Jessica Lipnack Cognoscenti contributor
Jessica Lipnack is the author of six books, including "Networking" and "The Age of the Network."