John Boehner And The Collapse Of Political Compromise In Washington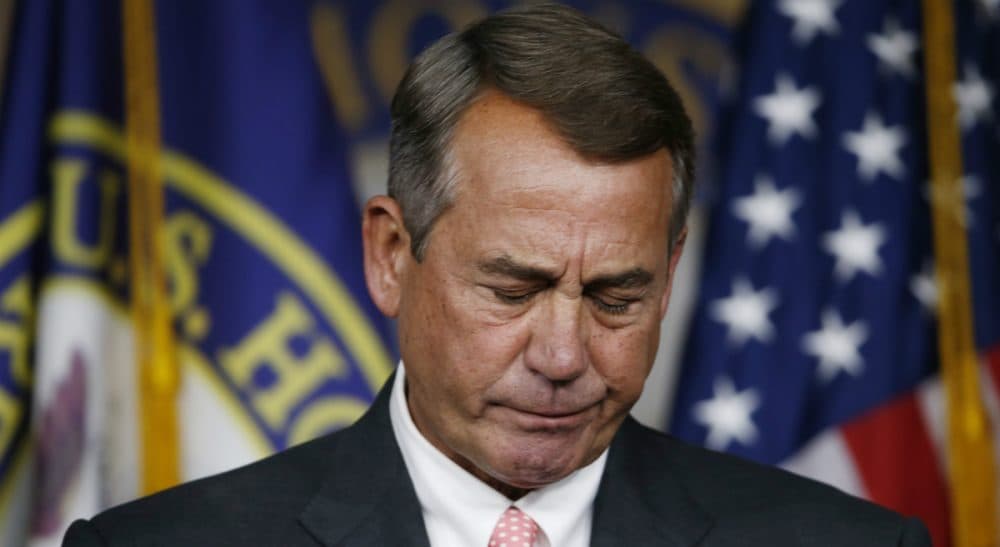 This article is more than 5 years old.
Angry insurgents have been winning elections for Republicans of late but their obstructionism makes it impossible for the party to govern on Capital Hill.
House Speaker John Boehner's decision to resign his seat rather than go another round with the petulant wing of his peevish caucus says less about the Ohio Republican than it does about the collapse of political compromise in Washington.
Nothing less than shutting down the federal government constitutes a win for the House Freedom Caucus, the naysayers in the GOP whose idea of legislating is voting 67 times since Boehner became speaker in 2011 to repeal the Affordable Care Act, knowing the measure would not prevail.
The din finally got too loud for Boehner, an unflagging conservative who has long shared the views of his querulous comrades but rejects their methods as destructive...
This fall, Planned Parenthood is in their crosshairs after an antiabortion group released videotapes purporting to show representatives of the women's health clinics negotiating the sale of fetal body parts. Unless Congress votes to eliminate funding for Planned Parenthood, the hard-liners in the House have vowed to block a temporary spending bill to keep the government operating through the end of the year. It does not matter that the tapes were doctored or that the law has prohibited federal funding of most abortions since 1976; this is an exercise in noise making, not law making.
The din finally got too loud for Boehner, an unflagging conservative who has long shared the views of his querulous comrades but rejects their methods as destructive to the chamber where he has served since 1991. Such squeamishness smacks of accommodation and deal making to the House guerillas who would rather lose than make a concession to Democrats or to GOP leaders who have been failing to deliver on promises to outlaw abortion since Ronald Reagan was elected in 1980.
The red-meat rhetoric is not limited to the House GOP conference. It echoed across town on Friday where social conservatives attending the conservative Value Voters Summit erupted into applause when Florida Sen. Marco Rubio shared the news that Boehner would step down at the end of October. Rubio and other Republican presidential contenders cheered the demise of a party regular.
"You want to know how much each of you terrifies Washington? Yesterday, John Boehner was speaker of the House," Texas Sen. Ted Cruz told the activists. "You come to town and somehow that changes. My only request is, can you come more often?"
The second of 12 children of an Ohio barkeep and homemaker, Boehner was born to the challenge of corralling fractious children but the wave of conservative candidates who came into the House in 2011 were less interested in being led than in being heard. They engineered the government shutdown in 2013, furious that Boehner had tried to work out a compromise with President Obama to keep federal workers at their desks and benefit checks in the mailboxes of retirees and disabled veterans.
That 16-day shutdown cost the economy billions and earned the temporary ire of the American people but the free-floating rage at Washington that fueled the Tea Party movement helped Republicans retain the House and win control of the Senate in last year's midterm elections.
Boehner was just too moderate for the times.
Congressman Tim Huelskamp, a co-founder of the conservative Freedom Caucus, said Boehner was just too moderate for the times. "We need a speaker who is going to be a conservative leader and articulate that and John Boehner in my opinion didn't do a very good job of that," he said.
Weep not for the speaker of the House. A cozy sinecure on K Street is sure to await him when he tires of golf at his new winter home on Marco Island. Former Majority Leader Eric Cantor of Virginia <a href="http://www.motherjones.com/mojo/2014/09/eric-cantor-cashes-34-million-wall-street" target="_blank">made out just fine last year after losing his seat in the Republican primary to a tea party newcomer.
Lobbying the members of his old caucus is certain to be easier from the outside for John Boehner than leading it from within proved to be.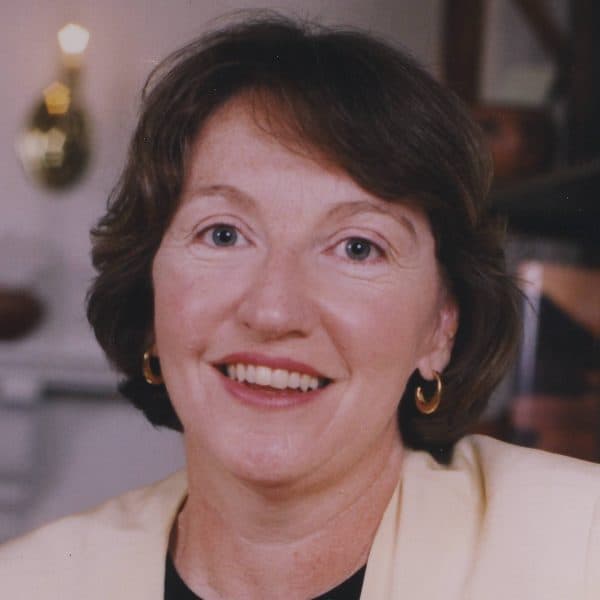 Eileen McNamara Cognoscenti contributor
Eileen McNamara teaches journalism at Brandeis University. The author of a biography of Eunice Kennedy Shriver, she won a Pulitzer Prize as a columnist for The Boston Globe.