To Do List For A Healthier Commonwealth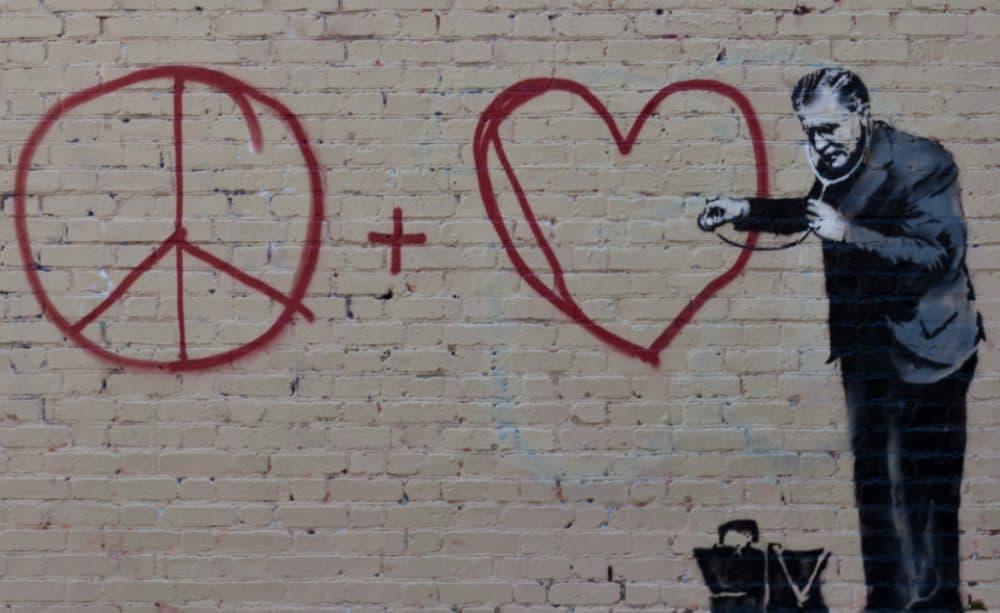 This article is more than 5 years old.
Early last summer, seeking to combat an unprecedented crisis of opioid abuse, Gov. Charlie Baker asked the Legislature for $28 million in extra state spending on treatment and prevention. That initiative is the latest example of Massachusetts' progressive approach to tackling public health issues. I propose that the state — with that same laser focus and commitment — undertake 10 additional reforms that would dramatically improve our residents' public health.
Create universal free pre-kindergarten starting at age 3. 
There is strong evidence to show that early intervention and childhood education have lasting impacts on health and economic outcomes. The period from birth to age 5 is critical in terms of cognitive stimulation affecting future development. In turn, early cognitive development is associated with a broad range of long-term health outcomes.
Massachusetts has the opportunity to lead the way nationwide and to improve the public health of its residents, both the short and the long terms.
Clear criminal records for people charged with nonviolent drug offenses.
We are accumulating a growing number of young men — disproportionately minority — who are unable to get jobs or enter the housing market, largely because of criminal records originating from nonviolent drug offenses. Both unemployment and homelessness are associated with poor health status, birth outcomes and mortality risks. There is also ample evidence to show that the likelihood of arrests for drug offenses is uneven across groups. For example, blacks are almost four times as likely as whites to be arrested for marijuana possession, despite no significant difference in marijuana use. Criminal records perpetuate a cycle of disadvantage, deepening racial inequalities in health.
Increase alcohol taxes.
There is no question that alcohol taxation is linked to less consumption and that such taxation will, in turn, reduce substantial morbidity and mortality in the state. The health consequences of unhealthy alcohol use are abundantly clear, including cardiovascular disease, injury, liver damage, mortality, violence.
Establish broader substance-abuse scholarship, prevention and training.
Creating statewide centers of excellence for alcohol and other drug use can train leaders in the field and enrich the workforce of health personnel who are equipped to deal with substance-use prevention. Unintentional overdose is currently the leading cause of injury-related deaths among adults. From 1999 to 2008, hospitalization rates for overdoses increased by 55 percent, costing about $737 million in 2008. Prevention programs work.
Raise the minimum age for tobacco sales to 21.
This would prevent teenagers from accessing tobacco at an age when they are highly susceptible to addiction and would prevent future generations of smokers. Several Massachusetts cities have adopted the policy, setting the stage for statewide adoption. The evidence for the benefit of this approach is incontrovertible: Smoking remains the leading cause of preventable death in the U.S. and world. Nearly nine out of 10 smokers before age 18, and 99 percent begin by age 26.
Ban tanning beds.
There is scant argument for the continued use of tanning beds. The incidence of melanoma in the U.S. has been increasing for the past 30 years; it is the second most common cancer in 15- to 29-years-olds. The International Agency for Research on Cancer (IARC) recently placed UV-emitting devices into the "carcinogenic to humans" risk category. IARC also recommended banning commercial indoor tanning for those younger than 18, because risk for melanoma is higher with exposure at a young age. Last week, the state Senate passed a bill that would prohibit anyone under the age of 18 from using a tanning bed. It's a step in the right direction.
Lead the nation in vaccination rates.
Vaccination is one of the sentinel triumphs of public health. A historical analysis found a 92 percent decline in cases and 99 percent decline in deaths due to diphtheria, mumps, pertussis and tetanus because of vaccination in the U.S. Vaccination is considered a target area of the CDC's Strategy for the 21st Century of Preventing Emerging Infectious Diseases. However, vaccination rates nationally have plateaued, or in some case have dropped over the past decade. This represents a "low-hanging fruit" opportunity for Massachusetts to lead nationally by setting the highest vaccine participation standards and minimizing refusal rates.
Mandate health impact assessments for transportation and housing.
Cities shape the air we breathe, the water we drink and the food we eat. Policies around transportation and housing affect mobility and shelter, but also the health of the state's urban populations. Health impact assessments for development projects can inform recommendations to promote positive health outcomes and minimize negative ones.
Change the restrictions on definitions of homelessness.
Although overall homelessness has decreased in the U.S., the rate in Massachusetts has increased faster than in any other state. Homelessness traps many in a cycle of poverty. It is also associated with an increased risk of a range of health problems, including drug use, poor nutrition, asthma, HIV transmission and mental health problems, especially among youth. Restrictive definitions of homelessness, such as not counting those who live with relatives or friends or in motels, exclude those individuals from eligibility for affordable housing. As a result, only one in 10 homeless children in the U.S. is eligible for federal housing assistance.
Establish mental health prevention and intervention programs for veterans.
Since Sept. 11, 2001, almost 3 million service members have been deployed to Iraq and Afghanistan. Studies show that as many as half of returning veterans have depression, suicidality, post-traumatic stress disorder or traumatic brain injury. Care of veterans typically falls to the military and VA, and studies have found such care lacking, particularly for reserve members. Massachusetts has an opportunity to be the standard-bearer nationwide by introducing programs that tackle veterans' health as a core community responsibility.
These are 10 ideas among many, and they are doable. Massachusetts has the opportunity to lead the way nationwide and to improve the public health of its residents, both the short and the long terms.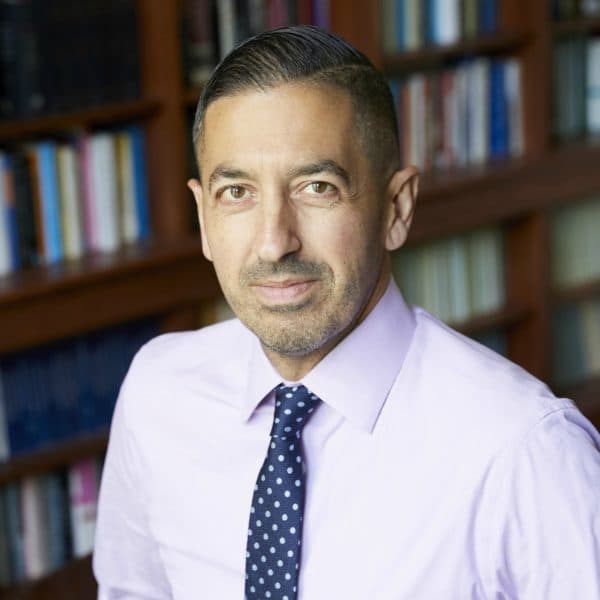 Sandro Galea Cognoscenti contributor
Sandro Galea, MD, is dean of the Boston University School of Public Health