A Prisoner Of War, An Unpublished Play And The Question I Should Have Asked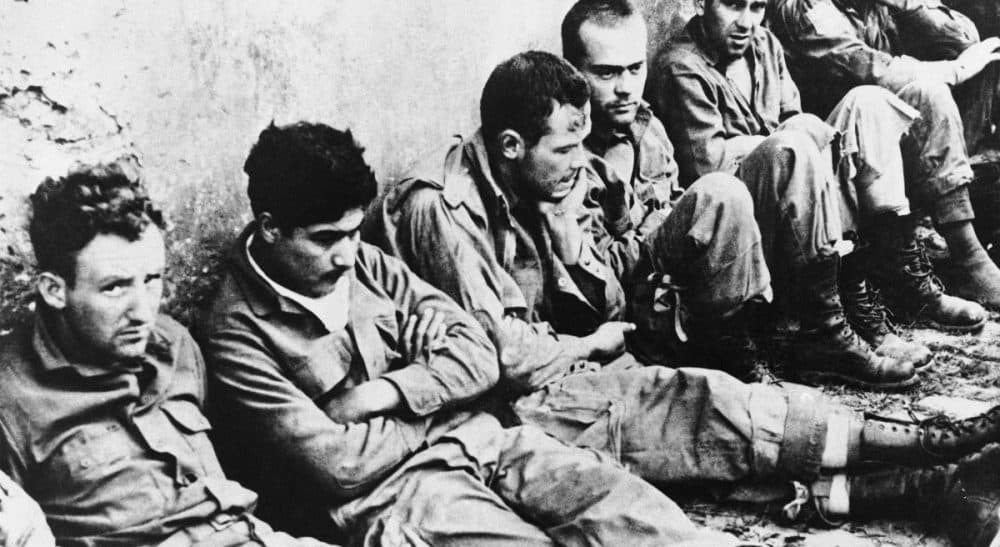 This article is more than 4 years old.
"Saw too much too young," my late uncle Fritz said to himself, in notes for a play about his World War II experiences. A Jew in a German POW camp, he survived by passing as a German American and cultivating a relationship with the commandant. He survived, but without the patriotic fervor routinely attributed to members of the Greatest Generation. "Opt for life and leave patriotism for another … Nobody's playing war games with my life ever again," he wrote.
Observations like this are scribbled in the margins of articles about the war that he cut and pasted onto yellow pads. Maybe his notes are entirely original; maybe they're unattributed quotes from other men's memoirs. In any case, they're recognizable expressions of his emotions. I hear his voice in them. "You can only depend on yourself," Fritz advised me, repeatedly. "I always thought I was a special person, that my life had some dignity," his notes record. "It wasn't easy finding out I was the only one who thought so."
'I always thought I was a special person, that my life had some dignity,' his notes record. 'It wasn't easy finding out I was the only one who thought so.'
My uncle never talked to me at length about his wartime experience, but in his late 60s, he wrote a play about it (never published or performed). "Ciphers," he called his play, drawing on a quote from another World War II vet, William Styron, who recalled being "a fairly sensitive boy of 18 and finding myself in a war, which however just it might have been, threatened to kill me … You're suddenly a cipher — you find yourself on some hideous atoll in the Pacific, and if you're unlucky you get a bullet through the head."
Fritz had enough luck to survive, physically intact, but he was forever changed, my mother, his older sister, said. He survived, his play suggests, by putting survival first, before heroism, brotherhood or generosity. "Ciphers" focuses on three American POWs trapped together in a German camp and sharing little but misery and mutual disdain. There's no camaraderie in this play and no redemption. "People living in close proximity learn to make use of each other," Fritz observed in his notes.
The play opens as the war is ending. As the Russians approach, 21-year-old George (my uncle's alter ego) and B.L., 26, are playing cards, recalling sexual exploits and engaging in desultory racist, sexist, misogynist banter. Nineteen-year-old Willie returns from the latrine; B.L. spots a couple of SS men outside; Willie attacks George for stealing his cigarette butt. George reminds Willie that he is the "fuhrer in this camp... I'm the only guy the commandant can talk to," in broken English, German and French.
George is then summoned by the commandant and told that the SS is about to take over the camp. "It will be necessary for you to prepare a list of the Jews. The SS has commissioned a minimum of five."
"What if there are no Jews in the camp," George asks.
"Dummkopf there are always Jews. Jews and cockroaches since then world began. Look my friend and you will find," the commandant admonishes, with a wink.
George returns to his barracks, mulling over his dilemma. "I gotta get a list of all the Jews," he confides. Willie announces that he's going to turn in George, who responds by threatening to name Willie and B.L.
Willie follows through with a note to the commandant who confronts George, but concludes that he cannot be a Jew because "I would be the laughing stock of the whole Wehremacht."
The commandant opens a bottle of whiskey and reminisces, "For two years I sit at this desk. Do you know how many heroic German soldiers have been killed in those two years? It is no accident my friend. A word here, a word there, and all of a sudden I sit here while Capt. Konigswasser is schwitzing in North Africa... It is every man for himself now. Have a schnapps."
The commandant pounds his desk. "Where are my Jews … I must have bodies! Bodies! You understand? I don't care if they are Eskimos, Indians or Unbangis …The SS will be here in two hours. We must not disappoint them … You had a very close call this morning, mon ami. Very close. You understand? … The troublemaker who wrote this note will be the first Jew on the list."
But I do believe that he confronted profound moral dilemmas and chose survival over integrity, heroism and the lives of others.
George returns to his barracks and gives B.L and Willie the choice of making the list or being named on it. The play concludes with B.L. reaching for pencil and paper. "I say we start with McGuire. That prick's been askin' for it for a long time."
I don't know how closely "Ciphers" tracked my uncle's actual experiences. He showed the play to me years ago and I regret never asking what was fact and fiction. I don't assume that, like his protagonist George, Fritz was asked to aid the SS in selecting Jews or that he managed to pass this task on to his fellow POW's. But I do believe that he confronted profound moral dilemmas and chose survival over integrity, heroism and the lives of others.
He didn't seem burdened with guilt or regret, just a trace of bitterness. My uncle had no particular faith in other people, much less in politics: he didn't vote for decades. But his jaundiced view of human nature didn't determine his own behavior. I never knew him to act unethically or irresponsibly. If he had little faith in the moral instinct, his conduct testified to its capacity to survive moral lapses and the awful experiences of war.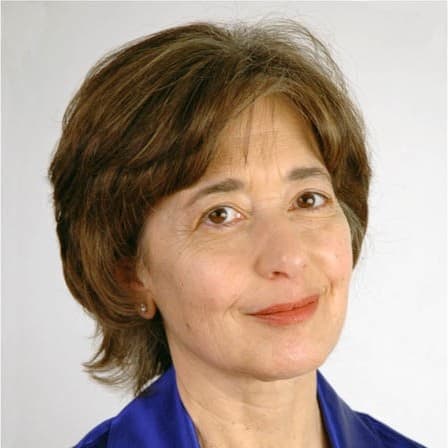 Wendy Kaminer Cognoscenti contributor
Wendy Kaminer, a lawyer and social critic, writes about law, liberty, feminism, religion, and popular culture and is currently a correspondent at The Atlantic. Her latest book is "Worst Instincts: Cowardice, Conformity and the ACLU."