Honoring The Victims Of War — In Paris, And Beyond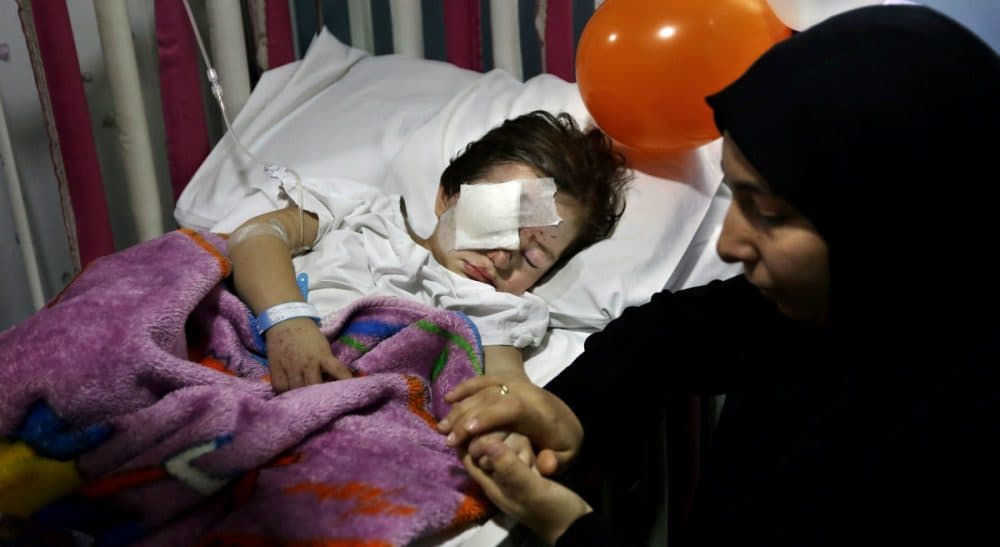 This article is more than 4 years old.
We were with friends Friday night as the Paris reality began to sink in. The danger was immediately brought much nearer to us all because one couple had a daughter spending the weekend at a conference there. They quickly learned that she was okay (though shaken). Their huge relief, our collective exhale on their behalf, while wonderful, also left me thinking about about all the victims, and with them all the mothers and fathers, sisters, brothers, aunts, uncles, friends, employers and neighbors who have just been thrown into suffering they neither anticipated nor in any way invited.
So many innocent people have suffered in earlier chapters of this same, seemingly endless war...
Then on Saturday I happened on a video of people fleeing the Bataclan, and wept watching a young man trying to escape, yet able to put weight only on one foot. (Bostonians know too much about maimed limbs to see such an image without choking up.) A pair of young men pulled a woman's body along the street as they also tried to run. These two actions, together with a disembodied voice plaintively, repeatedly calling out, "Qu'est-ce qui se passe?" (What is happening?) for me brought home the carnage more than any reported stories.
I felt intensely with the victims, overwhelmed by their plight, heartbroken on their behalf, and on behalf of so many families who learned this weekend that the worst has happened to someone they love. And yet I also nudged myself to spread my empathy beyond where it most obviously flowed. So many innocent people have suffered in earlier chapters of this same, seemingly endless war — a war where battles occur without boundaries and take all shapes.
As Americans we see far too few photographs of the consequences of our own actions — of our bombing and our drones. I understand that not all acts of war are the same and I am grateful for our democracy. I'm not making moral equivalencies, but I am trying to speak to the terrible silent legacies, the off-camera realities that ultimately become the common ground of explosions everywhere. There are parents worrying, lamed men running, half-dead young women being dragged along streets in too many places. And they are screened away from our concern. We would be wise to use our horror over events in Paris as a way to help us remember their plights, too.
In truth, we can't fully grasp Paris without acknowledging the tens of thousands of Algerians France killed during its colonial war there, and how many others the French tortured. Memory is long. Rancor spreads. The impact of terrorism can last for generations. Whether they want to or not, the injured, together with the widows, bereft parents, orphaned children, not only carry its grief, but pass along — sometimes consciously, sometimes through unconscious enactments — its physical and emotional maiming to those who come after them.
As Americans we see far too few photographs of the consequences of our own actions -- of our bombing and our drones.
Nor can we grasp events in Paris without admitting that our invasion of Iraq is a seminal event contributing to many of the past decade's horrors. Bush's and Cheney's tragically misbegotten response to 9/11 not only sacrificed our own young soldiers, and showed us to the world as torturers in Abu Ghraib, but helped destabilize the whole Middle East, and to what positive end?
So far 129 people have died in the Paris terrorism. There will be more, and I am saddened — sickened really — by them all. But let's also try to grasp that 145,000 to 166,000 civilians have been killed just in in Iraq since we invaded in 2003. Somehow, we need to try to hold them before us, too; to consider them with the same vividness as we imagine a friend's daughter on a mild November evening walking beside the Seine.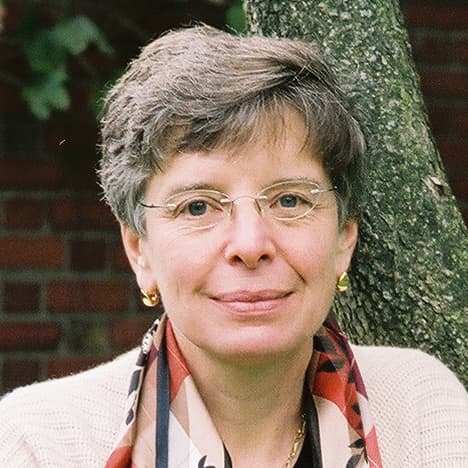 Janna Malamud Smith Cognoscenti contributor
Janna Malamud Smith is a psychotherapist and writer.