Testing Positive: Sobering Truths About Living With HIV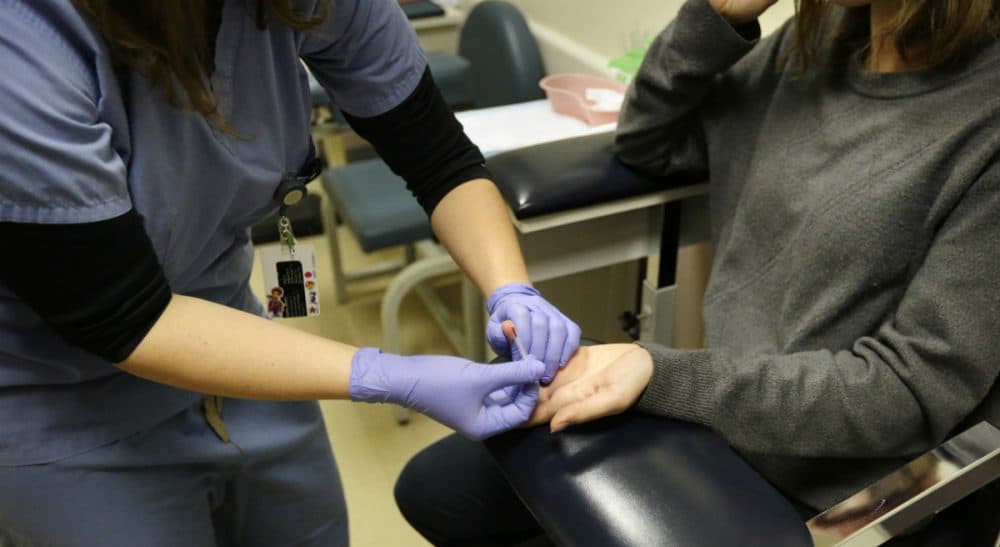 This article is more than 5 years old.
I awake today not knowing where I am. I know I can be in one of two places: our Boston home or the apartment we rent on Cape Cod. In the dark, I feel my way to the door. In both bedrooms, the door stands just past my bedside table, on the wall to the left. If the door has a handle, it's our Boston home. If it lacks a handle and it slides when you pull the edge toward you, it's our Cape apartment. Today I find a cold metal handle. A realization floods me: I'm in Boston; it's Monday morning; it's my day to walk the dog instead of driving our son to middle school.
I live with HIV-associated cognitive dysfunction, or HAND. Thirty years ago, in 1985, the first HIV antibody test became available, and I decided to be tested, certain I was not infected. To my horror, I was. I am now in my late 50s, and all my friends who were also diagnosed in 1985 have died. I feel like the coelacanth, the fish thought to have become extinct 66 million years ago, but found in trawling bycatch in the 1930s.
As a longstanding member of the HIV community, I care deeply about preventing others from becoming infected with HIV, and I'm angry about the messages I see about HIV prevention.
I am now in my late 50s, and all my friends who were also diagnosed in 1985 have died.
From what I see, the public health community promotes one, hopeful message: "HIV is a manageable disease. HIV medications have significantly changed the course of HIV infection since the early days of the epidemic, and with the proper care and treatment, you can live a healthy life." On HIV-related sites, this message is ubiquitous. One need only consider Charlie Sheen's announcement of his HIV positive status and his doctor's declaration, alongside Sheen on NBC's "Today" show, that Sheen is "absolutely healthy."
Medical associations and the scientific literature seem to promote a second message, if you can find it. It sounds a far more alarming and somber note: "Even with HIV medications, HIV infection often speeds the aging process, shortens life and increases our chances of serious chronic illnesses."
We uncover this more sobering message from such medical associations as the American Heart Association, the American Psychiatric Association, the American Academy of HIV Medicine and others.
From these sources, we learn that a consensus of scientific research has shown that, despite medications, HIV infection increases the chances that you'll have cardiovascular disease, diabetes, insomnia, kidney or liver disease, depression and cancer. Up to a fifth of us with HIV experience cognitive declines that affect our daily lives. I, and many others, have peripheral neuropathy – painful loss of sensation in my hands and feet. (Two winters ago, I developed frostbite on my toes and didn't know it until my niece asked me that evening why my toes were black.) As a group, we're more prone to become frail and break bones; we don't live as long.
When it comes to messages that can save lives, I see no difference between a honeyed half-truth and a lie. The lie has consequences: It robs people of information they need to make healthy decisions. Answers to questions like these may differ if people are armed with the full truth: Should I use a condom or not? Should I take this party drug that lowers my inhibitions? Should I get tested for sexually transmitted diseases? And people who are HIV negative but at high risk of exposure to HIV face a compelling, new question: Should I take an HIV drug regularly (pre-exposure prophylaxis) to prevent the possibility that I might become infected?
Young people with their lives ahead of them are acquiring HIV at unprecedented rates. They deserve to know the facts. In 2010, two years before he died, Dr. C. Everett Koop, the surgeon general in the early years of the epidemic, lamented the growing growing complacency about the seriousness of HIV infection, based on the perception that medical advances had solved HIV. In response, he spoke a simple but compelling message, rooted in his wisdom about the epidemic: "When you tell people the truth, in a very factual way, they will act."
There is no better way to honor the 30th anniversary of the introduction of the HIV antibody test in 1985 than to overhaul our HIV prevention messages.
There is no better way to honor the 30th anniversary of the introduction of the HIV antibody test in 1985 than to overhaul our HIV prevention messages. We must empower people to make choices that may save them from unnecessary illness and early death.
Five years ago, I received the diagnosis of HAND. Soon after, when I told my PCP, a physician and prominent researcher of HIV drugs, he told me that he didn't believe that people with HIV were more likely to develop cognitive problems than anyone else. Over time, my psychiatrist educated him about research and scientific consensus, and he now grudgingly concurs.
When I think of how my PCP has resisted the full truth about what it means to live with HIV, I wonder if the roots of denial may be entwined with his deeply-owned notions of the success of HIV medications, and an unwillingness to accept that the victory may be less than complete.
I mention to my PCP the impact of my cognitive problems on my life. He says he's glad that other health professionals now manage my "head problems," as he calls them, and he'd rather not hear about them. I tell him anyway.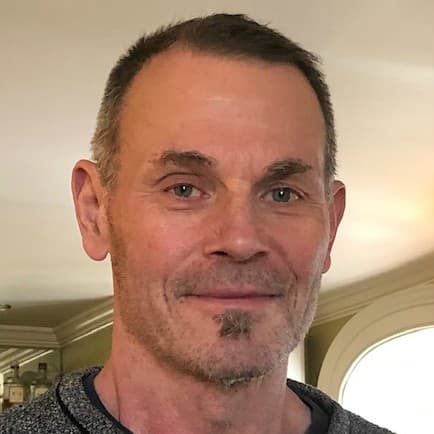 Michael Caron McGuill Cognoscenti contributor
Michael Caron McGuill, DVM, MPH, is an infectious disease epidemiologist who served as the former state public health veterinarian for Massachusetts.