Why David Ortiz Deserves A Plaque In Cooperstown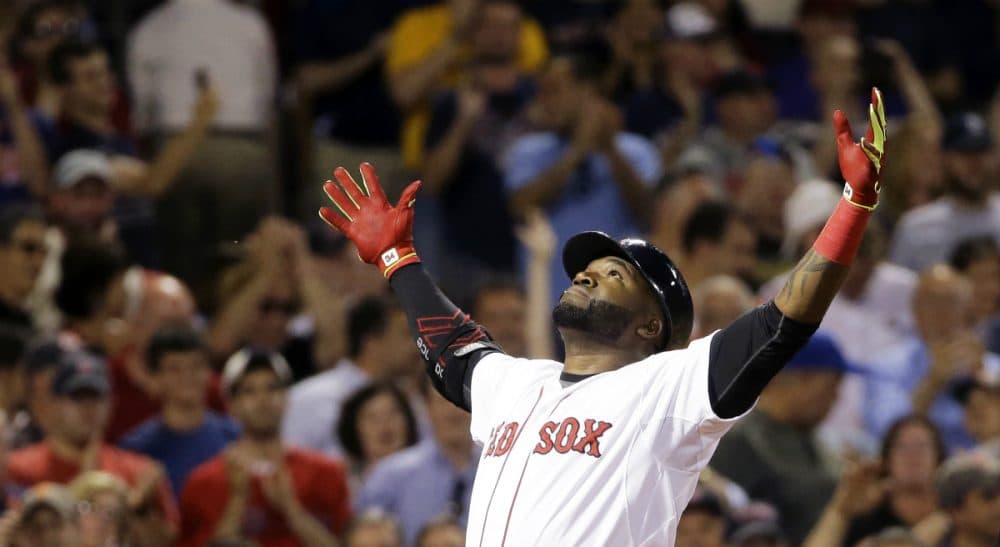 This article is more than 4 years old.
The first encounter I had with David Ortiz was in 2004, in the midst of Sports Illustrated's year-long celebration of the magazine's 50th anniversary. The festivities centered on a multimedia SI caravan that visited all 50 states, and in April, on Boston Marathon weekend, the caravan set up near Fenway Park for its Massachusetts stop.
In that week's issue, in conjunction with the tour, I wrote an essay on the biblical misfortunes of the Red Sox, who at that time had not won a World Championship since 1918. Bucky Dent… Bill Buckner… the Mets… the Reds… the Yankees…. still very much open wounds. "Victory may be sweet," I wrote, "but epic collapse is unifying."
[In 2004,] Ortiz's bat turned the Curse of the Bambino into kindling.
A young David Ortiz was one of the athletes who agreed to participate in the Sports Illustrated road show, and when I first saw him he was doing a Q & A on a portable stage for fans. Primarily a singles hitter in his first six seasons with Minnesota, Ortiz had had a breakout season his rookie year in Boston, 2003, slugging 31 home runs and knocking in 101, finishing fifth in the MVP voting. The postseason ended as it always seemed to: with a blown eighth inning lead and an 11th inning Game 7 loss to the Yankees. Another arrow to the heart of Red Sox Nation. In that first meeting I was struck by Ortiz's humility, his soft-spoken dignity and his easy rapport with the fans. Like the star of that Sox team, Manny Ramirez, Ortiz was from the Dominican Republic. But unlike Manny and so many other past Red Sox stars, he was genial, gentle and approachable. He stood out like a gap-toothed smile.
That autumn, of course, after another superb season (41 HRs, 139 RBI), Ortiz's bat turned the Curse of the Bambino into kindling. Down three games to none in the ALCS against the accursed Yanks, Ortiz hit a walk-off home run in the 12th inning of Game 4, then a walk-off single in the 14th inning of Game 5. Big Papi was born. Put him in a do-or-die situation, and he did. In that historic series, Ortiz had 11 RBIs, three homers and batted .387 in "The Idiots'" seven-game comeback against the Yanks. He followed it up with a three-run homer in Game 1 of the World Series, a four-game sweep of the Cardinals. It was the Sox first World Series title in 86 years, and a very big chip fell off The Olde Towne's shoulder.
In 2007, they did it again. Ortiz, once more, was the driving force, hitting .370 in the postseason after putting up a regular season of 35 HRs, 117 RBI and .332 BA. The Patriots had Tom Brady; the Red Sox had Big Papi, and Boston was suddenly Titletown, the City of Champions.
More significantly — to me, anyway — was that Boston had  begun to shed its image as a city that great black athletes shunned for its racist past. That image had lingered for decades. In 1959, the Red Sox became the last major league team to integrate, 12 years after the Dodgers signed Jackie Robinson. In the '60s, Celtics superstar Bill Russell, who refused to sign autographs for fans, called Boston: "a flea market of racism." In the '70s, forced busing led to protests and riots in Southie. When it came to free agency, any number of black players refused to consider Boston. But that was now changing.
Before signing with the Celtics, Minnesota Timberwolves star Kevin Garnett sought the counsel of Ortiz, whom he had known from his days playing in Minnesota. Papi assured Garnett that Bostonians would welcome him with open arms. He was right. And when Garnett was invited to throw out the first pitch at Fenway Park shortly after the blockbuster deal was finalized, it was to Papi that he threw it.
To me, though, the verdict is in. David Ortiz is a first ballot hall-of-famer, both as a man, and as a player.
The season that Ortiz will always be remembered best for was 2013. The week of the marathon bombing he took the microphone at Fenway Park and gave voice to the people's thoughts by proclaiming: "This is our f---ing city!" Even the FCC didn't rebuke him. He played all season as if to prove it, leading a team that had finished in the cellar in 2012 to its third World Series title in 10 years. The only holdover from those two previous championships, Papi was surreal in the six-game Series win over the Cardinals, in which he was named MVP, batting .688 with a .760 on-base percentage. Accepting the MVP award, he circled back to the Marathon bombing and its victims, reasserting: "This is our bleeping city!" He was, at that moment, the physical embodiment of how Bostonians liked to think of themselves: proud, resilient, thoughtful, united. He helped us to heal and move on.
Last week, Ortiz announced he will retire after the 2016 season. Then he, too, will move on to whatever lies next. The arguments about whether Big Papi is hall-of-fame material have already begun, and they will continue for years. There will be those who will always disparage his accomplishments because, in 2009, he was one of four players whose names were leaked as being among the 100 major leaguers who'd failed a confidential drug test administered in 2003. Ortiz has denied ever knowingly taking performance-enhancing drugs, and he has not failed a drug test since. But the shadow is there, as it is over so many others.
To me, though, the verdict is in. David Ortiz is a first ballot hall-of-famer, both as a man, and as a player. He led, on the field and off. He performed when the stakes were highest. He will leave the city of Boston a better place. But I hope he doesn't leave it at all.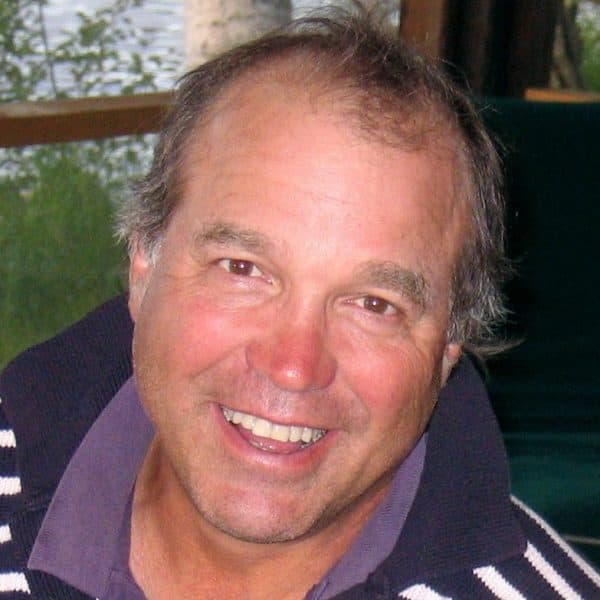 E. M. Swift Cognoscenti contributor
E.M. Swift wrote for Sports Illustrated between 1978 and 2010, covering a wide range of sports but specializing in the Olympics. He is now a freelance writer living in Carlisle, Mass.