'Fail' To The Chief: The Republican Field's Woeful Ineptitude On Foreign Policy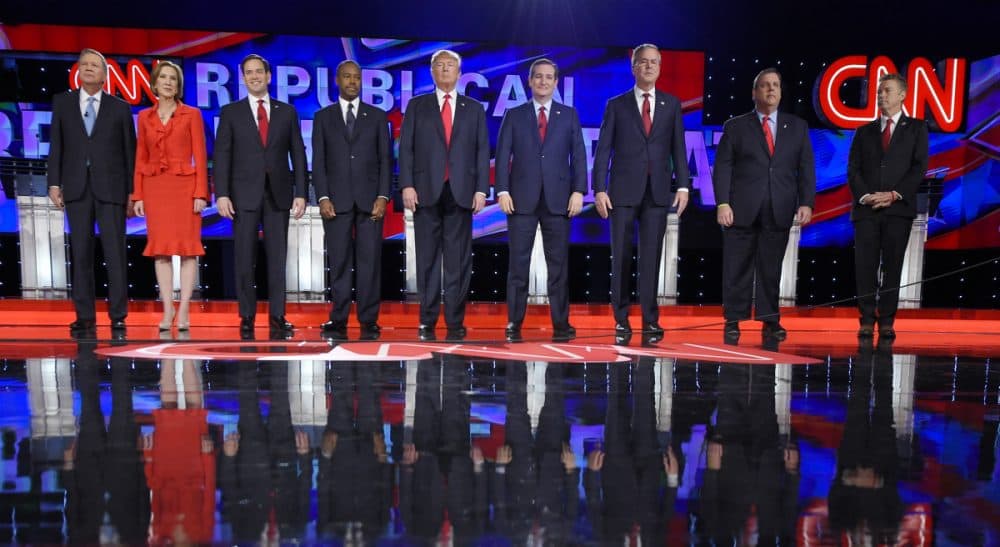 This article is more than 4 years old.
When a man who wants to be president promises to talk to a foreign leader who's dead, he either has a hotline to the hereafter or a desperate need for a newspaper subscription. Chris Christie's slip-up came at last week's Republican debate, when he promised to enlist Jordan's King Hussein in the fight against ISIS. (The king died in 1999.) Ironically, the New Jersey governor's televised oops came as he and all the GOP candidates piled on Barack Obama's alleged foreign policy failures.
Channeling ghosts might have been the least harmful activity pondered on that Las Vegas stage. The conversation demonstrated that virtually none of the contenders is remotely ready to lead America's military and diplomacy. On security, these would-be commanders-in-chief earned a "fail."
The conversation demonstrated that virtually none of the [GOP] contenders is remotely ready to lead America's military and diplomacy.
Amid the Obama administration's current policy of airstrikes against ISIS and special operations forces on the ground to take out jihadists, the candidates' bluster can't conceal that they either propose to do what the president is already doing, hint at tougher actions but fuzz any details, or would recommit American troops to another dubious ground war in the region.
Consider this sampling from the debate:
Christie had an especially bad night. Besides the Hussein flub, he vowed to shoot down a Russian jet if it entered a theoretical no-fly zone over Syria. But our and Russia's military are talking to each other as we both bomb ISIS, precisely to minimize chances for such accidents among two nations that share a common goal of defeating terrorism. Christie's gaffe earned a rebuke from Kentucky Sen. Rand Paul: "If you're in favor of World War III, you have your candidate."
Donald Trump brayed once again about a temporary ban on Muslims entering the United States, apparently unconcerned that ISIS prays for us to blunder like that, realizing we'll drive alienated Muslims to jihad.
Ted Cruz called for "overwhelming air power to utterly and completely destroy ISIS," something he said worked when we "carpet-bombed" Iraq during the 1991 Persian Gulf War. Aside from the fact that experts dispute that air power alone will do the trick, Cruz muffed his history: New York Times correspondent David Sanger noted that the Gulf War was our first test of precision-guided weapons to keep civilian casualties down; we haven't carpet-bombed since Vietnam.
Indeed, the military Cruz seeks to lead has rejected massive bombing of an ISIS headquarters in Raqqa, Syria, because it adjoins a jail with prisoners of the Islamic State, the killings of whom would both violate international law and hand a recruiting bonanza to ISIS. Does Cruz seriously propose, twisting a Vietnam-era phrase, to save innocents by destroying them?
Ben Carson, in response to an admittedly idiot question from panelist Hugh Hewitt about whether he'd "order air strikes that would kill innocent children by not the scores, but the hundreds and the thousands," replied, "You got it. You got it." Neither man, apparently, is aware of the military's efforts to avoid such mass casualties of innocents (see Ted Cruz, above).
John Kasich faulted Obama for laziness in assembling an anti-ISIS Middle East coalition. Baloney. The failure of a coalition to cohere owes to our allies having enemies they deem more dangerous than the Islamic State.
Blowing smoke about foreign policy while blowing a hole in the budget is not something the Founders would have approved.
The only candidate with a coherent alternative to Obama's policy, until he abandoned the race Monday, was South Carolina Sen. Lindsey Graham, who wanted 10,000 U.S. troops to join a Middle East force to crush ISIS. (Other candidates, notably Jeb Bush, Marco Rubio, Kasich and Carson, are also hawks, but without the specificity and credentials of Graham, a member of the Senate Armed Services Committee.) Yet for all his conviction, Graham advocated a course that other experts remind us brought disaster in Iraq and Afghanistan, and which would lack essential support from a justifiably war-weary American public. President Obama, respondiing to his Republican critics, says a return to war could cost 100 American lives and $10 billion a month.
Not all of the empty rhetoric on foreign policy has come from Republicans. Bernie Sanders offers worthy domestic plans for public works and education, but only a blind partisan would deny he committed the rhetorical equivalent of pants-wetting with his vacuous remarks about ISIS at last month's Democratic debate. His awkwardness betraying a lack of expertise, the Vermont senator offered no solution except to dwell in the past and blame our Iraq invasion for creating the Islamic State and al-Qaida (the assertion about the latter being factually incorrect).
At least Sanders is a quick learner: He tightened his foreign policy stance and decried regime change at last Saturday's debate. Nor does he propose ill-considered tax cut plans that would make funding the government, including the military, that much harder. The Republicans do. Blowing smoke about foreign policy while blowing a hole in the budget is not something the Founders would have approved.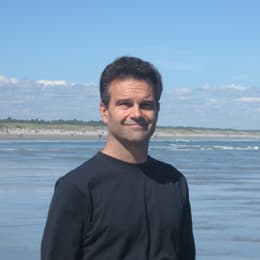 Rich Barlow Cognoscenti contributor
Rich Barlow writes for BU Today, Boston University's news website.