The Ghosts Of Dorchester: Can Unlocking The Past Enrich A Neighborhood's Future?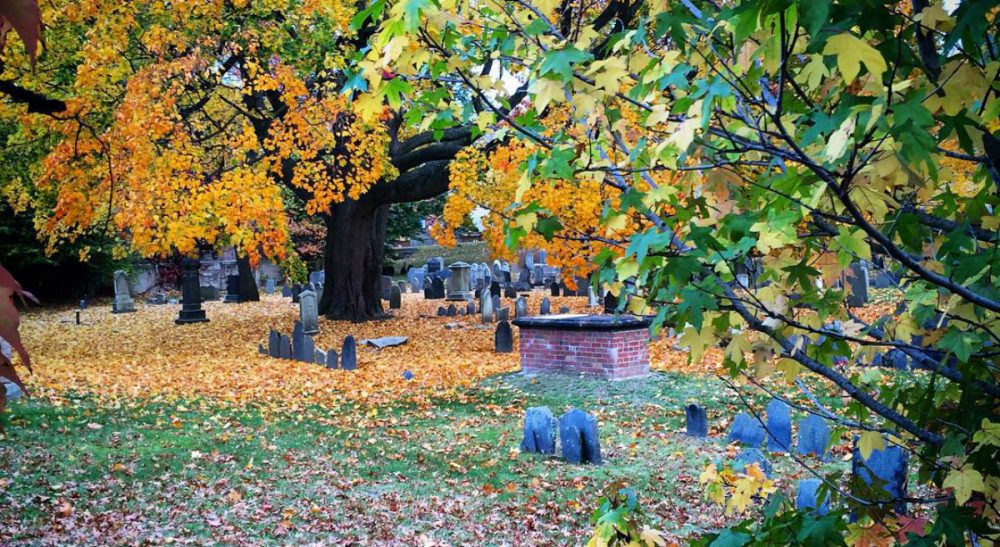 This article is more than 5 years old.
When I told people where we'd moved, they looked at me as though I had played Russian Roulette with my 6-year-old daughter. Our apartment is on a rough, chaotic four-lane road through the digestive system of Boston. It was the last place I expected to find a secret garden.
Jason and I entered adulthood with a dunk-tank-style splash into the Recession. Fed up with underemployment and despair, we packed our babies and loads of optimism in lieu of contacts or stuff. We drove 2,500 miles east to opportunity in Boston, and we made it home.
January 2015 brought financial catastrophe with the snowstorms. Unable to continue in our South Boston apartment, we scrambled for an affordable place near our children's school; our only option was a sad fixer-upper on Upham's Corner. I felt like my dream was rejecting me.
My debit card was blocked for weeks, because all transactions are blocked in high-crime areas, said the credit union. It was a toss-up to find a crack pipe, feces or an unconscious middle-aged stranger on our steps in the afternoon. I comforted my son at night, saying someone was lighting fireworks, but that wasn't always true.
It took till the snow melted for me to notice what was across the street. Behind the grimy slush was a burial ground.
My neighbors recounted stories of neglect from law enforcement or city officials. The resignation in their voices was heartbreaking. After I learned about the Federal Housing Administration and redlining in Chicago, I was unsurprised to find similar borders drawn right behind my block. White Flight and economic decline after World War II assured the area's decay. One way or another, we'd all been abandoned.
It took till the snow melted for me to notice what was across the street. Behind the grimy slush was a burial ground. I pushed aside a thick layer of vines to read the sign: Historic Dorchester North Burying Ground, Established 1636. The stone archway was chained with a rusted, saucer-sized lock. Through the gate, gnarled trees bent under their own weight. White blossoms spilled over monuments like soapsuds out of control. Rogue tulips grew through the long grass. It was wild and gorgeous.
I turned to see an acquaintance from the school yard.
"Hello!" she said, instead of asking what on Earth I was snooping for. "Isn't it so beautiful here? My apartment looks right over it, and it's never open! I never see anybody inside."
"Nobody?" I asked. "They don't have a schedule for visiting hours?"
"No," she shook her head. "It's a real shame."
I thought about the distance between our apartments, and the lack of green places where we could bring our kids. The last time I tried to take my child and her playdate to the parks on Dudley Street, we were blocked by a police detail investigating a shooting.
I checked back every time I walked past, till one day the gate was open. I walked from the gray and brown world into one of saturated color. Gold coins of sunlight showered over monuments in various states of erosion. The stone walls and birds in trees muffled the noise outside, making the perfect retreat from the inner city.
My curiosity reeled. I discovered that there are roughly 12,000 plots across 3.3 acres of foliage and history. Among the buried is Rev. Richard Mather, grandfather of the writer, Rev. Cotton Mather. Nearby rests William Stoughton, famed magistrate to the Salem Witch Trials. John Foster was a mathematician, inventor, engraver and first North American printer before he died at the age of thirty-three. Under the largest tree lay Ann, Betty and Cambridge, young slaves to the Oliver household. This unprecedented memorial represents the 1,270 adult and countless children enslaved in Suffolk County in the mid-18th century.
Samuel Downer, who worked with Alexander Wadsworth and Henry A. S. Dearborn to create Mount Auburn Cemetery, imagined a retreat when he landscaped Dorchester North Burying Ground in 1834. He re-positioned headstones, placed decorative lane posts and planted trees, now mythic in size. The promenade macabre was a major social activity of the era; Downer intended for Dorchester North to be visited.
Kelly Thomas, of the Historic Burial Grounds Initiative, explained to me, "We are happy to unlock the gate if anyone should make an appointment, but the only people that ever do are genealogical tourists. Not once in my career has a local requested entry." She mentioned the significant travel involved in procuring the gate key. Another concern was safety, Thomas said, describing a hypothetical tourist stepping on a hypodermic needle.
Peter, a city gravedigger, spoke passionately of his experience with vandals in Dorchester North. "Those graves are hundreds of years old! You can't just fix that!"
These ghosts can breathe new life into the community.
The best prevention for vandalism, though, is to bring people in. Other cities have used community watch and youth action groups with limited additional police patrol routes to great success. Public green spaces improve the health of surrounding populations. Increased foot traffic would also bolster business. Several public schools in walking proximity, not to mention the tourist industry, could easily cultivate an appreciation for the historic identity of Dorchester North.
Dorchester North Burying Ground is a natural — and national — treasure. Woven through its beauty are vibrant stories — a rich history of a place that deserves to remember itself. These ghosts can breathe new life into the community. It's time to unlock the gate.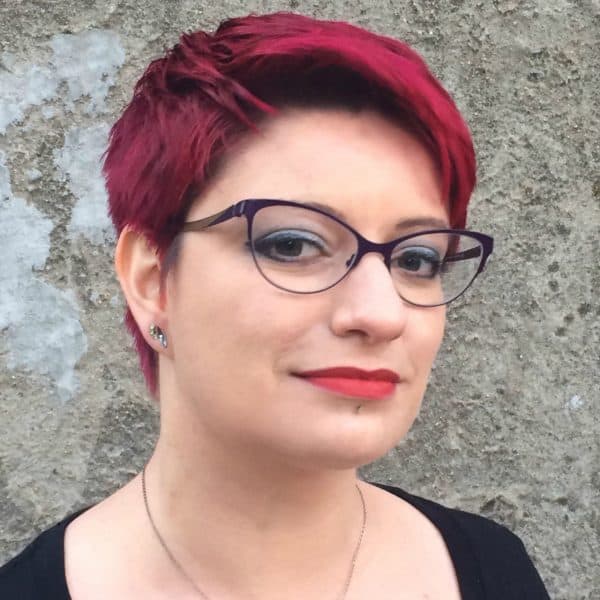 H. Louise Messinger Cognoscenti contributor
H. Louise Messinger is a freelance writer in Boston.