Zika Virus: Panic, Evidence And Lessons From Ebola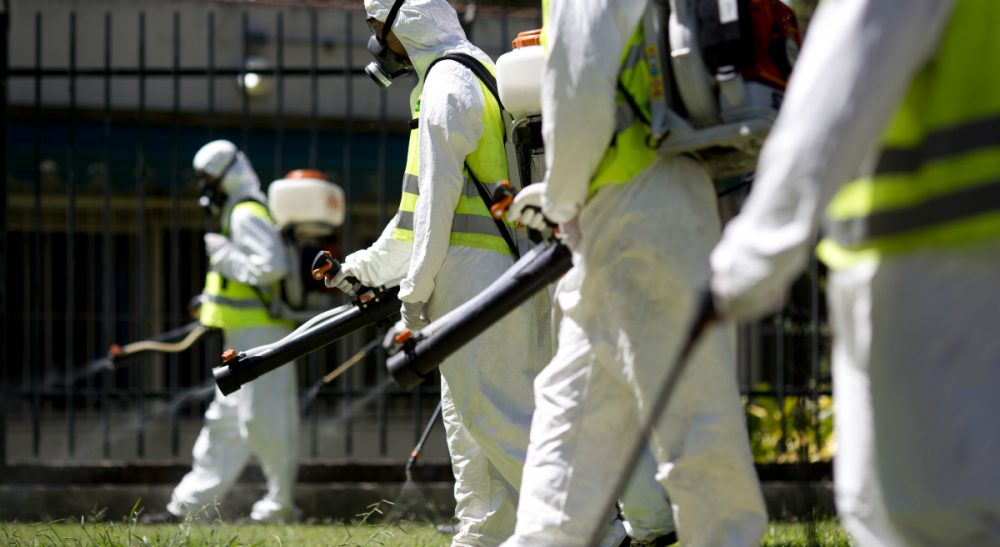 This article is more than 5 years old.
As the Zika story unfolds, we are presented with two very different threats.
The first is clearly to our health and is clouded with uncertainty. The extent of risk posed to people in the United States is presently unknown. Will mosquitoes bring this alien virus to our shores? Where might it enter the country? How far could it spread? How many might fall ill? Will the alarming link between the virus and the devastating microcephaly birth defect be confirmed? What of the report of sexual and other routes of transmission? There is much to make us anxious.
But there is another threat, less obvious but also of consequence. It extends beyond the actual disease and is not external. It resides within ourselves. And with some media at full throttle, stoking fears of invasion and spread, containing this threat may be challenging. We have a history of reacting badly to new diseases coming from foreign places.
The health concerns are real. But science should supplant our fear, and evidence not emotion be our guide.
In the late summer of 1793, the citizens of Philadelphia began to sicken after a cargo ship from the West Indies docked. Hundreds came down with violent headache, high fever and yellow jaundice. Many died.
The epidemic lasted only three months, but in that time untoward reactions were numerous. Men fired their muskets in the air and lit bonfires on street corners to combat airborne vapors that some thought transmitted the disease. Incivility grew rampant. Neighbors shunned one another. Any means to avoid contact with infected persons seemed justified. When families tried to escape the pestilence by fleeing to neighboring New Jersey, the asylum-seekers were tarred and feathered by hostile townsfolk.
In fairness the cause and mode of transmission of yellow fever were then unknown. So much of the behavior might be understood in light of the fear that lack of knowledge and uncertainty bring.
We now know that yellow fever is caused by a virus that is spread by bites from a mosquito and is not transmitted by handshakes or sneezes nor wafted through the air.  But while we might view the stories of 1793 with grim amusement, the caution that irrational reactions can compound already serious health problems remains relevant.
In the autumn of 2014, a number of individuals returned to the United States from regions in West Africa where the terrible Ebola epidemic was raging. Though ultimately only four people became ill in the U.S., multiple instances of untoward behavior were in evidence.
A teacher who attended a conference in Texas, and was no closer than 10 miles from the hospital where the single Ebola death occurred, was not allowed back in her classroom in Maine. Two schools in Ohio closed for disinfection when it was learned a staff member flew on the same route (not the same flight) as a nurse who had cared for an Ebola patient and subsequently came down with the disease. Governors of several states enacted quarantines of healthy individuals returning from West Africa who had worked to save Ebola patients.
These episodes (and more) occurred despite the well-established science that Ebola is spread only by direct contact with bodily fluids and secretions of those who are exhibiting signs of the illness. The damage created by fearful overreaction exceeded that caused by the disease.
As we learn more about this disease and monitor its spread, rational strategies to minimize risk will emerge.
Such distressing history should warn that Zika could provoke similar behaviors. How should we react?
By reasoned response. The health concerns are real. But science should supplant our fear, and evidence not emotion be our guide. While we wait for clarity, we need to learn to live with some uncertainty. The health risks that surround us can be reduced but never eliminated. As we learn more about this disease and monitor its spread, rational strategies to minimize risk will emerge.
Eschewing the institutional distrust that seems to be engulfing us, we need to heed the scientists who devote themselves to these problems. While criticized by some during the Ebola scare, health agencies like the Centers for Disease Control and Prevention provide exemplary advice. We should listen.
As this story continues, Zika may indeed become a serious risk to our health. But let's learn from the past and not yield to unmeasured fear.
An updated edition of Stephen Gelbach's book, "American Plagues: Lessons from Our Battles with Disease," will be released in April.