We Are All 'Fat Panda': Sox Fans Should Judge Sandoval On Bat, Not Waistline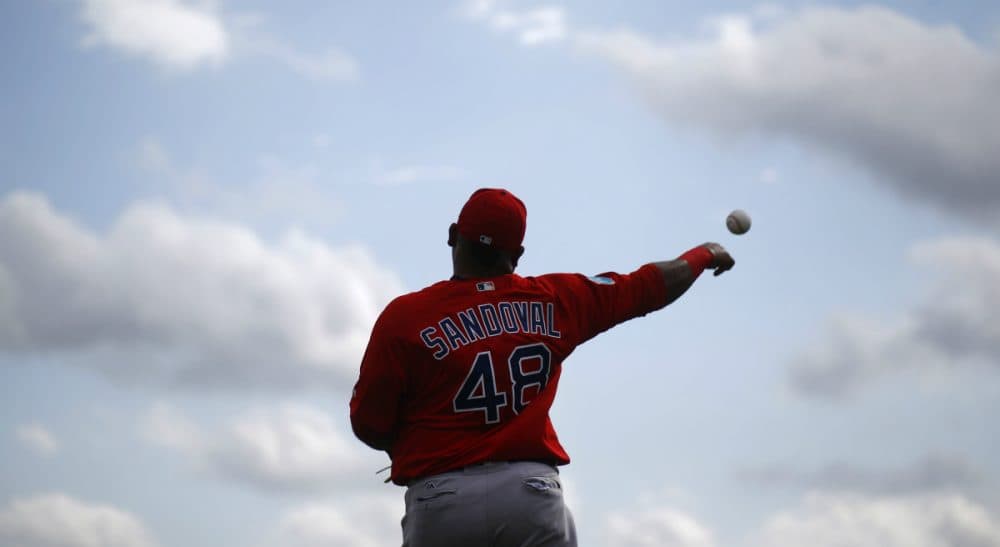 This article is more than 4 years old.
Two weeks before the first Spring Training game, Red Sox fans already picked their scapegoat if the 2016 season proves to be a (belly) flop.
Blame the fat guy.
Third baseman Pablo "Panda" Sandoval, who was overweight when he hit .426 in three World Series for the Giants, showed up a few pounds heavier to camp this month. So far, Boston talk radio has sounded like the baseball version of the Benghazi hearings. What did Red Sox management know about Panda's real weight and when did they know it?
Whatever happened to judging athletes on results over appearances?
With gleeful tones of superiority, fans and media personalities are firing the same body-shaming beanballs at his head. Sandoval is ready to roll — around third base! His offseason "training" involved the buffet table! When he showed up late to camp, "the fat hit the fan" in the manager's office! If he gets even fatter, maybe he can become the clubhouse beanbag chair!
If you believe the Centers for Disease Control statistics, two out of three American adults are clinically overweight. That means that a sellout crowd at Fenway (37,673) could include almost 25,000 fans who need to count calories at the concession stands. You can easily get visual confirmation of this by the number of XXXL Pedroia jerseys squeezing into the bleachers. It's logical to assume that these fans would either root for the fat guy as the underdog or avoid the hypocrisy of mocking him.
Whatever happened to judging athletes on results over appearances? Baseball is a sport where fat guys have historically excelled. Babe Ruth wasn't a salad eater. Hall of Famer Kirby Puckett was built like a bowling ball. Fellow legend Tony Gwynn, who once said he felt "crucified" by fat jokes, won eight National League batting titles.
The Red Sox, too, are no strangers to larger-than-life characters making a lasting impact on the field. In addition to Ruth, here are a few Fenway favorites who have battled the bulge: Dick "The Monster" Radatz, George "Boomer" Scott (eight Gold Gloves), Luis Tiant, Mo Vaughn, David Wells, David Ortiz, Roger Clemens and Curt Schilling. The 1995 American League MVP with the Sox, Vaughn had a humiliating career swan song with the Mets as Shea Stadium hecklers called him pregnant while he struggled to hit .190. He was only 35-years-old.
The 29-year-old Sandoval is coming off a horrible 2015 season, logging a career-low .245 batting average. If he rebounds this year, perhaps his stomach will become cute and endearing like the tummy of Rich "El Guapo" Garces. During an unsuccessful comeback attempt, the former Sox reliever was honored with a first-of-its-kind bobble-belly doll by the minor league Nashua Pride.
Baseball is a sport where fat guys have historically excelled. Babe Ruth wasn't a salad eater.
For now though, Sandoval's weight is a grotesque symbol of all that is evil in the world. You can see the shame in all the ultra-closeups and low-angle portraits shot by Boston sports photographers. You can feel the anger coming out of your car radio. Talk show host Lou Merloni, a former Sox utility infielder, suggested that Panda not be allowed to go home to Venezuela in the off season. This way the Red Sox nutritionist can keep a closer eye on him. Imagine that: House arrest for being fat.
In the classic 1976 baseball movie, "The Bad News Bears," obese catcher Mike Engelberg eats candy during games and gets melted chocolate all over his uniform. The other Little Leaguers mercilessly make fun of him until they see him hit. Engelberg becomes a fearsome slugger, quickly shutting the mouths of his disrespectful teammates and opponents.
I hope Pablo Sandoval has a similar experience in 2016. It's a whole new season and everyone deserves a fresh start. It's time for Red Sox fans to judge the Panda on his bat and glove, not his waistline.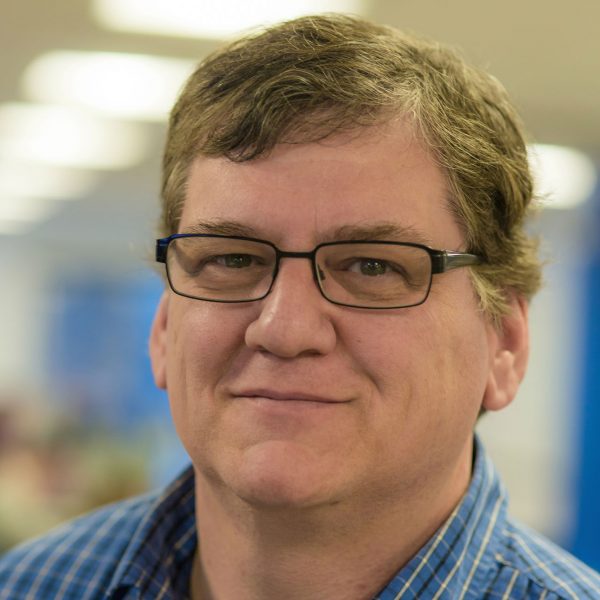 Darren Garnick Cognoscenti contributor
Darren Garnick is a freelance journalist and filmmaker based in New Hampshire.