For Bud Collins, Tennis Was A Way Of Life
This article is more than 5 years old.
The world of tennis lost one of its greatest personalities as well as one of its greatest fans with the death of Bud Collins on Friday. An enthusiastic player (he was known to play in bare feet on the grass at Longwood), a former college coach at Brandeis, writer, columnist, broadcaster and commentator, Collins was an oracle and emissary of the game, recognized as much by his garish taste in clothing and often corny witticisms as his depth of tennis knowledge.
I was a nobody writer working on a book that was likely to go nowhere, but he took me under his wing, and made me feel like I belonged.
A well-thumbed copy of his "Tennis Encyclopedia" sat on the corner of my desk during the writing of my 2003 biography of tennis player Bobby Riggs — he of the notorious "Battle of the Sexes" match against Billie Jean King in 1973. The encyclopedia became an indispensable part of my work, and I'm sure an indispensable part for every other tennis writer in the world. Written as it was in an age before Google, I can only imagine the amount of work Collins put into that book — the archives he plumbed, the compilation of tennis scores from decades-old periodicals.
Every few years he'd update the encyclopedia, adding fresh biographies on new stars, compiling scores from dozens of tournaments. It was an effort he admitted was more work than sales of the book justified, but he did it because he loved the game, and because he knew that somewhere, some tennis geek like me would appreciate it.
My book too was a labor of love. After all, few people could remember Bobby Riggs, and even fewer wanted to read a book about him, but Bud was more than happy to read a draft of the book. He offered his critique, scribbled a few suggestions, but most important, he offered his encouragement. There was nothing in it for him. I was a nobody writer working on a book that was likely to go nowhere, but he took me under his wing, and made me feel like I belonged.
During the brief promotional period after my book was published, I kept running into Bud and his wife Anita at tournaments and tennis galas, and each time Bud would treat me like an old friend. He'd ask me how the book was selling, what else I was working on and where I was going next. He'd regale me with stories — like the time in 1968 when he got a call late one night from one of his former players at Brandeis who'd landed in jail. It was Abbie Hoffman, calling from Chicago after being arrested for inciting a riot at the Democratic National Convention. Hoffman wanted to know if Collins could land him some tickets for the upcoming tournament at Forest Hills. "How many do you need?" Collins asked.
Inevitably, though, the conversation always turned to tennis. Was Agassi going to retire? Could Roddick win a Slam? What about this new kid Federer? Collins lived and breathed tennis and his enthusiasm was infectious. In a game that needs as many fans as it can get, he'll be sorely missed.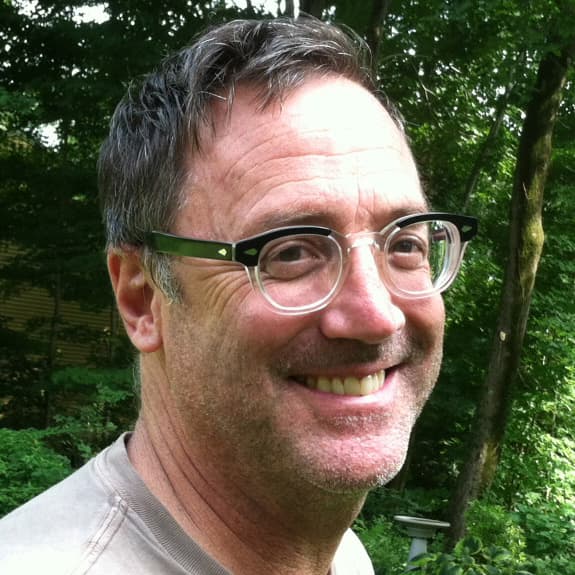 Tom LeCompte Cognoscenti contributor
Tom LeCompte is a freelance writer in Boston.