Slice Of Life: At Tax Time, Contemplating The Pie Chart Of My Year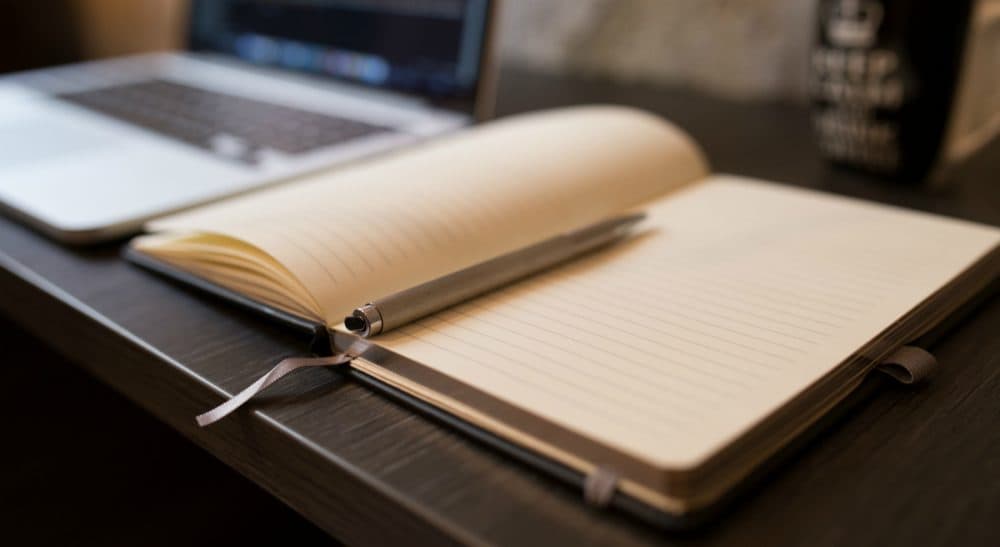 This article is more than 5 years old.
Not so long ago, we kept track of our days in leather bound diaries, black and white-speckled composition books and journals with marbled end papers. Few of us do so today. We are so overwhelmed and addled, we can't remember what happened yesterday, not to mention last year.
Yet the urge to review our personal history remains. We are archival animals, our brains wired to store and examine, and when Visa sends its report of last year's expenses for income tax prep, I find an account of 2015 well beyond the numbers.
when Visa sends its report of last year's expenses for income tax prep, I find an account of 2015 well beyond the numbers.
Initially, it seems unfamiliar. I persist; scrutinize, categorize, analyze. What are these pricey summertime travel expenditures? I go nowhere. I do nothing. I am Henri, the moody YouTube cat. But tipped-off by batched expenses (hotel, florist, wine store, deli), I recall hot summer days in Manhattan, Brooklyn and the Village, time spent with newborn Theo, first grandchild of friends I've known for 40-years. What a sweet time we had, trawling through the Village, eating bagels in Brooklyn, passing Theo from parents to grandparents to me.
I remember the time alone in NYC; the Morgan Library Museum and its dazzling atrium, hours in aromatic Indian grocery stores, a movie matinee. A mental map comes into focus — the streets I walked in Murray Hill, Madison Square, Kips Bay and Stuyvesant Town, named for the Dutch governor of what became Manhattan.
Peter Stuyvesant, officially director general of the colony of New Netherlands, links with Visa charges for an intriguing course I took at the MFA during last fall's show of 17th century Dutch Painting. I see $20 added to my Charlie card for the schleps to the museum, and the purchase of Russell Shorto's enlightening book, "Amsterdam," on the port city's impact on tolerance and liberalism, and then a charge for Shorto's "The Island at the Center of the World: The Epic Story of Dutch Manhattan," as I tried to learn the history of the city I'd just visited. 2015 was my year of fascination with all things Dutch, including the word, polder.
Terrorism and catastrophe are in the Visa receipts, in the form of numerous small donations to international relief agencies. Grief and loss linger in contributions to a local hospital, in memory of a friend.
Sickness and aging are cataloged in the medical equipment for my 91-year-old mother. I remember the sad string of events that preceded the purchase of each contraption — my mother suddenly paralyzed in the passenger seat of my car, my mother flying into a rage when I tried to wash her hair, my mother unable to swallow food. Each purchase involved research, consultations, and ridiculous considerations, as in, do I get the bath chair in a color that matches my mother's 1940's flesh-colored bathroom, or a color that she liked when she could still think, or a color that I myself like, to help ward off despair? I remember the compassionate young clerk at Walgreen's who let me open the transport chair carton, assemble it in the aisle and test it in the store.
Today, post-paper, pen, and time for daily review, our diary entries are reduced to emails and social media blips.
Did I really go to Bertucci's eight times in less than two months? Did I really eat eight eggplant pizzas (and probably 32 rolls)? Well, yes, the Visa report does not lie. But these were essential gatherings with friends who live in Medford and Cambridge, excursions through the endless snows to a venue equidistant from our homes where there was parking, pizza, wine, endless warm rolls and each other.
Ahhh, the rash of overspending at Home Depot and Mahoney's once spring began, the planting of dahlias and geraniums, herbs in pots, and bringing zinnias to my friend on the North River in Kingston, Massachusetts; a fancy amaryllis bulb to a pal in Melrose; tulips for a Dutch friend, presented with a red wax Gouda cheese.
Today, post-paper, pen and time for daily review, our diary entries are reduced to emails and social media blips. But at least we have our Visa report to reconstruct our lives, and can rejoice and lament upon it as we make our way to the CPA.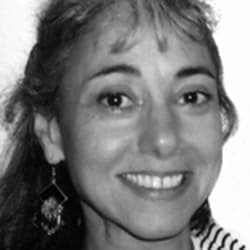 Lynda Morgenroth Cognoscenti contributor
Lynda Morgenroth is a writer and teacher with particular interests in art, nature and memory.