How Obama's Iran Deal Could Help Iraq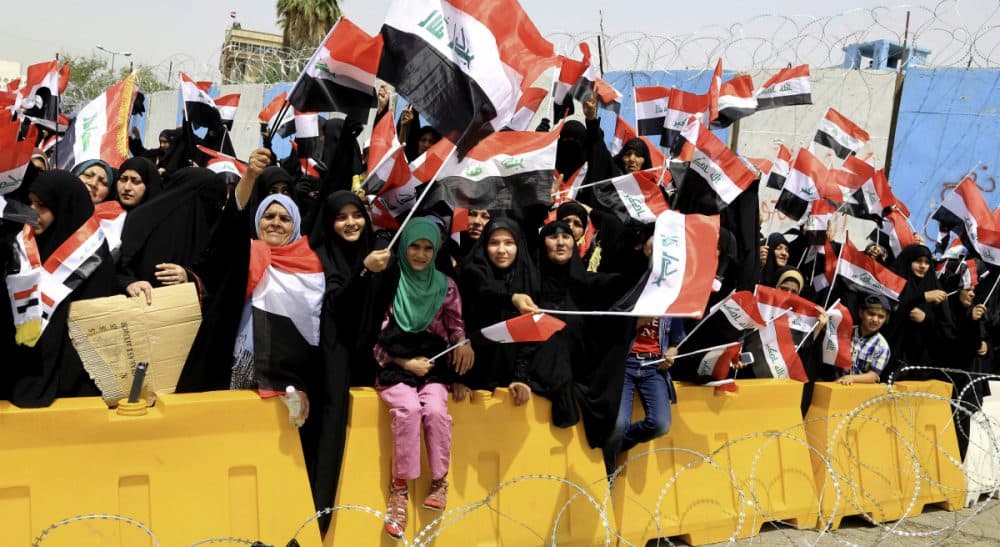 This article is more than 5 years old.
President Obama's daring diplomacy with Iran could now profit Iraq by helping to create a functioning government instead of one that is beset by greed and belligerence. Iraq's Parliament has been strangled by disagreements between lawmakers who want to elect a new cabinet of experts, and lawmakers who do not wish to lose patronage from current cabinet members.
This struggle has been building for months and reached dramatic proportions after protesters escalated their demands for reform. Perhaps peaceful influencers from Iran, which has functioning ministries, could persuade the unyielding members of Iraq's Parliament, who have done nearly everything possible to obstruct progress, to budge.
It seems dangerous to ask for Iran's help, given its terrible past treatment of U.S. citizens and the repression of its own people. But because the resistant Iraqi politicians are mainly Shia, they might listen to other Shia, especially Iranian officials who struggled to keep their own economy going when they could not sell oil due to sanctions.
It seems dangerous to be asking for Iran's help... But because the resistant Iraqi politicians are mainly Shia, they might listen to other Shia.
Iraq desperately needs to develop a thriving non-oil based economy. Because of the worldwide oil glut, Iraq's oil revenues have been cut in half, which is particularly hard on a government whose budget comes mostly — 90 percent — from oil revenues. At the same time, government officials have stolen from state-owned enterprises and admitted to taking bribes.
In an effort to reform Iraq's corrupt government, Prime Minister Haider al-Abadi, who was elected two years ago, proposed to reduce the number of cabinet members to 16 from 22 and replace all but two with technocrats who aren't part of the political patronage system. They must be approved by members of Parliament who delayed voting for weeks by brawling, chanting, and hurling plastic water bottles at the prime minister.
To pressure them, the Iraqi Shia cleric Muqtada al-Sadr has mobilized tens of thousands of protesters into street demonstrations near the government to demand that the politicians approve the cabinet. In April, a quorum did vote in nearly half of the new cabinet members, but too few lawmakers showed up to complete the voting. In response, hundreds of protesters stormed the Green Zone last weekend and held a two-day sit-in, demanding further action.
Sadr, a former warlord and fervent nationalist who fought the U.S. occupation, now presents himself as a reformer and has even spoken on behalf of Sunnis whose rights were routinely abused during the administration of former Prime Minister Nouri al-Maliki.
Sadr's ability to turn out the masses has made his demonstrations intimidating. Yet his protesters appear to have been mostly peaceful, exercising the democratic values of the right to assemble and freedom of expression. Protesters have threatened a general strike if lawmakers do not approve the cabinet.
One byproduct of the president's nuclear deal is that it opened communication with Iran, offering the opportunity to negotiate in Iraq.
In a strange turn of events, Sadr and the U.S. are now on the same side. As long as Sadr is able to be a peaceful "voice for positive change within a society, then that is part of the democratic process and we support that," said Mark C. Toner, deputy spokesperson at the State Department.
There are signs that Iran also backs reform. Last weekend Iran's moderate former President, Akbar Hashemi Rafsanjani, said that his country supports the Iraq government and its people. A Reuters story in April reported that Washington and Tehran had formed a tacit alliance in favor of reform, noting that Iraq's top Shia cleric, Grand Ayatollah Ali al-Sistani, has consistently supported Prime Minister al-Abadi's proposed changes since last summer.
One by-product of the president's nuclear deal is that it opened communication with Iran. The U.S. should use this opportunity to encourage Iran to lobby Iraq's stalwarts in Parliament to approve cabinet members with the education, training and ability to rebuild the republic. If Iran can be trusted to positively influence Iraq's destiny, we could see members of Iraq's Parliament demonstrating that they can put the welfare of the country above their own well-being in the fountain-graced, air-conditioned, well-appointed chambers of the Green Zone.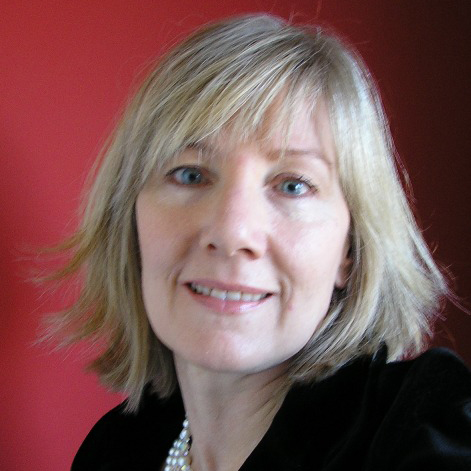 Susan E. Reed Cognoscenti contributor
Susan E. Reed is a columnist who has won several awards for her international reporting and her book, "The Diversity Index."