Trump And Sanders Grouse That Presidential Nominations Are Rigged. They're Wrong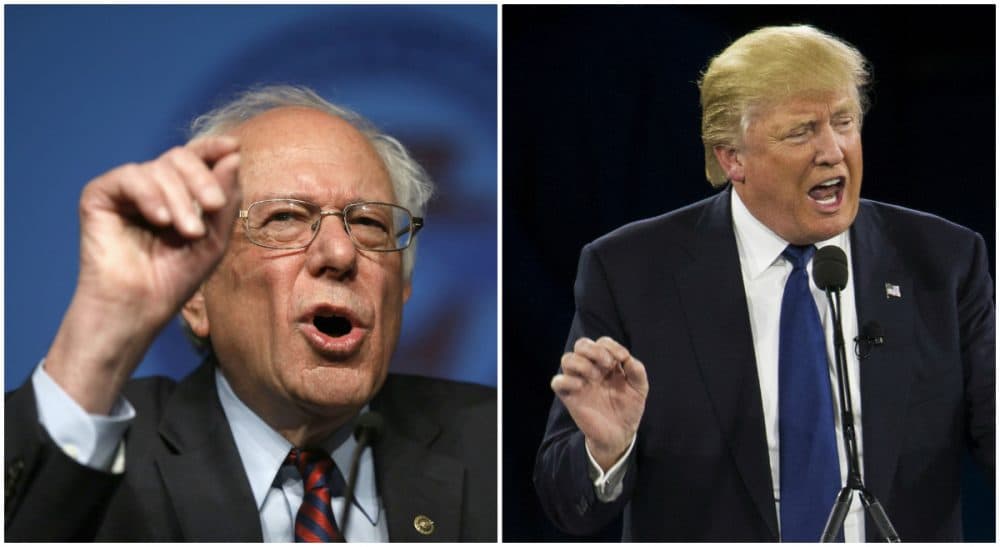 This article is more than 5 years old.
Bernie Sanders and Donald Trump are senior citizens — the former 74, the latter turning 70 next month — so they're both old enough to know better than to throw temper tantrums. Yet navigating the choppy seas of presidential campaigning has induced hissy fits in both these political sailors over our allegedly corrupt nominating system.
"Rigged" and "100 percent crooked," Trump harrumphed before unofficially clinching the Republican nomination last week. "Undemocratic" and "stacked," Sanders dubbed the Democrats' rules.
Hoodwinked perhaps by this stereophonic bellyaching, half of Americans parrot the duo's banana-republic rap. So I rise to offer a tempered defense. The nominating system is needlessly complex, in ways that discourage turnout. But rigged? Hardly.
a complex and inconvenient nominating system is not the same as a rigged one.
Trump's whining is easiest to dismiss. How incompetent are the riggers if this rigged system made him the de facto GOP nominee last week? If anything, the rules worked in his favor. Columnist Ruth Marcus calculated that, going into the April 26 Northeast primaries (which he swept), Trump had won 38 percent of the primary votes but 47 percent of the nominating delegates. I'll go out on a limb and predict that The Donald won't forfeit his nomination for its having been delivered by a "100 percent crooked" process.
Sanders's beefs begin with the fact that some states permit only registered Democrats, not independents to vote in the Democratic primary. I don't know about you, but I can't get worked up over parties opening their primaries only to those willing to identify as party members. Anyway, 28 states do not hold such so-called closed primaries, and Sanders is still behind Hillary Clinton.
The senator's second gripe is that "superdelegates" — party leaders and functionaries automatically given a vote at the Democratic nominating convention — are unfair. The Democrats created superdelegates in 1982 after primary voters saddled the party with weak nominees — George McGovern, Jimmy Carter.
Put aside the fact that Sanders knew the rules before running for the nomination of a party he had never joined previously, and whose nomination he seeks because he knew he couldn't win the White House as an independent. He still has a point about superdelegates — Republicans make do without them — but the Vermonter's hypocrisy erodes his credibility: After complaining that Clinton might win with superdelegates, he pivoted to a strategy in which he might win with them, by persuading them to abandon her as the less electable Democrat.
It's also worth recalling that Clinton so far has outpolled him in the primaries; as several commentators observe, asking superdelegates to go against the will of primary voters is an anti-democratic lurch by this putative champion of democratic fair play.
In the end, the most serious problems this cycle involve not fixed elections but incompetence such as that in New York last month, where shoddy record-keeping and overwhelmed poll workers led to many voters being disenfranchised. (Both Sanders and Clinton criticized the bungling, which has prompted an investigation.)
Mind you, the nominating rules aren't perfect. Each state party sets its own, following broad parameters set by the national parties, and different states take different approaches. Some, for instance choose caucuses, drawn-out meetings in which voters speak on behalf of their candidates before registering a preference, sometimes publicly. This cumbersome process makes for tinier turnouts than primaries.
The Democrats commendably award each candidate a share of a state's nominating delegates in proportion to the votes that candidate wins in that state. Republicans, by contrast, permit winner-take-all states, where you get all the delegates whether you win by a whisker or a landslide.
In an era of mountain-sized problems -- inequality, terrorism, climate change -- we should ignore the molehill of phony claims that the political system did candidates wrong.
If I could wave a magic wand, I'd have both parties use primaries instead of caucuses, lose the winner-take-all contests, and maybe lose superdelegates, too. Other reforms to make voting easier, such as weekend rather than Tuesday primaries, make sense — though high turnout is not an unalloyed good. (Republicans have shattered participation records this year — and given us a xenophobic, woman-taunting, bullying novice in public affairs.)
But a complex and inconvenient nominating system is not the same as a rigged one. That Sanders and Trump aren't careful about their vocabulary isn't surprising. The former may be the laziest presidential candidate about details since Ronald Reagan, from his health plan's voodoo numbers to his indifference about possible unintended consequences from his tax plan (his capital gains rate would dwarf Denmark's) to trumpeting sci-fi growth predictions about his economic platform. Trump would claim the policy-lazy title if he actually had policies, but with rare exception, he seems to run on instinct and thoughts that pop into his head about questions he hasn't thought through.
In an era of mountain-sized problems — inequality, terrorism, climate change — we should ignore the molehill of phony claims that the political system did candidates wrong.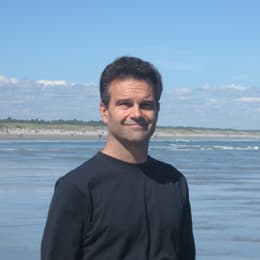 Rich Barlow Cognoscenti contributor
Rich Barlow writes for BU Today, Boston University's news website.